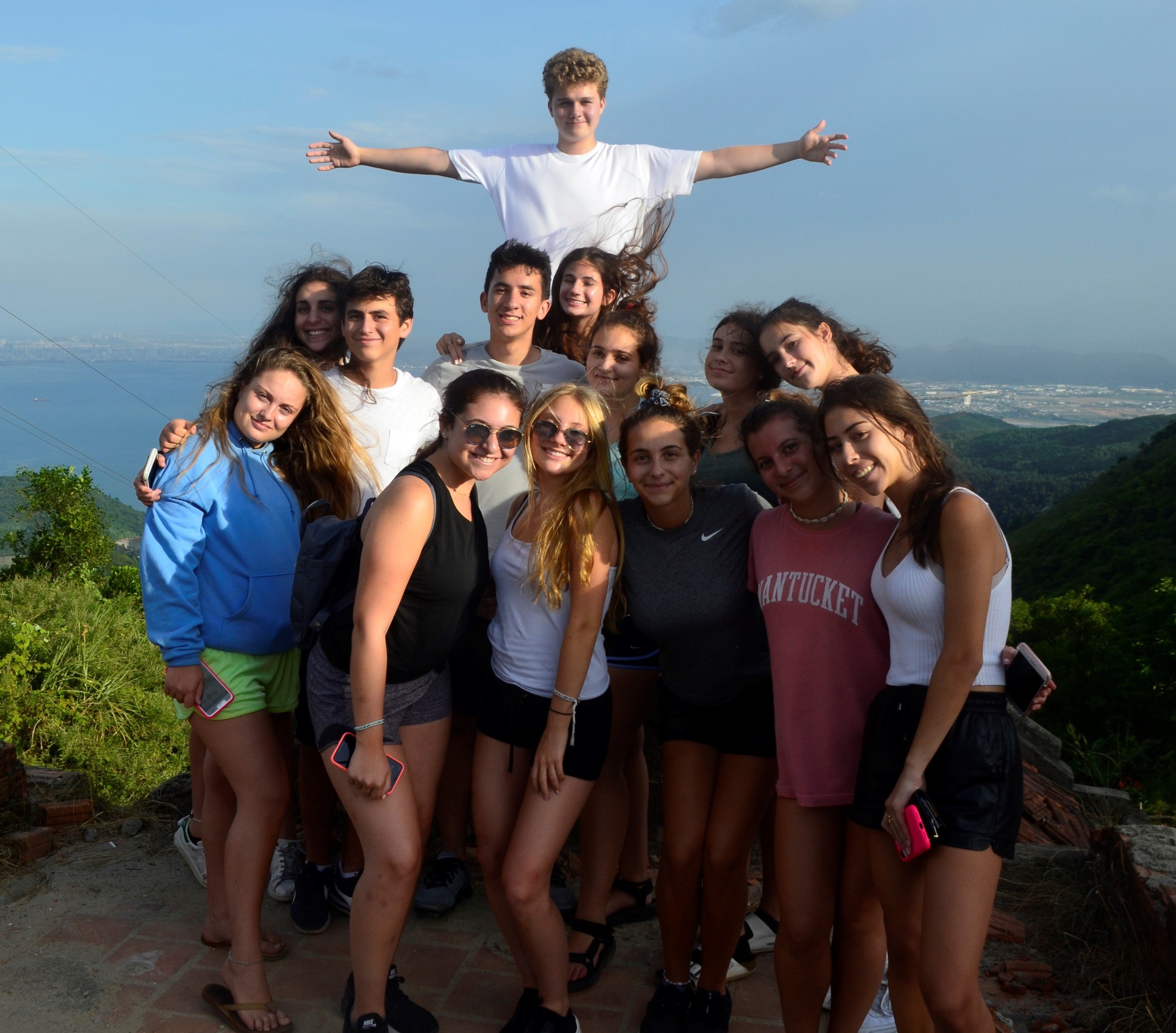 We found ourselves in Krabi with an incredible amount of activities ahead of us. The sun was out, the waters were warm, and the ice cream was delicious! The group put on some sunscreen and took to the waters by long-tail boat ride, where we toured the islands of Poda and Chicken for a full day. Many photos were taken on the islands and fruit was enjoyed on the beach before making our way back to Krabi.
The next day brought us scuba diving and snorkeling as we once again hit the waters, but this time towards the famous Koh Phi Phi islands. With scuba instructors and beautiful blue waters, we explored the depths below and the coral reefs of Koh Phi Phi. This was an adventurous activity as many had never tried this activity before, and we believed that many would want to try it again in the near future. We enjoyed a nice stopover on Koh Phi Phi for an iced coffee and some beach time and once again, hit the seas to our hotel. Our evenings were filled with delicious food and refreshing treats. We enjoyed a delicious nice meal on our last night in Krabi before we headed back to Bangkok.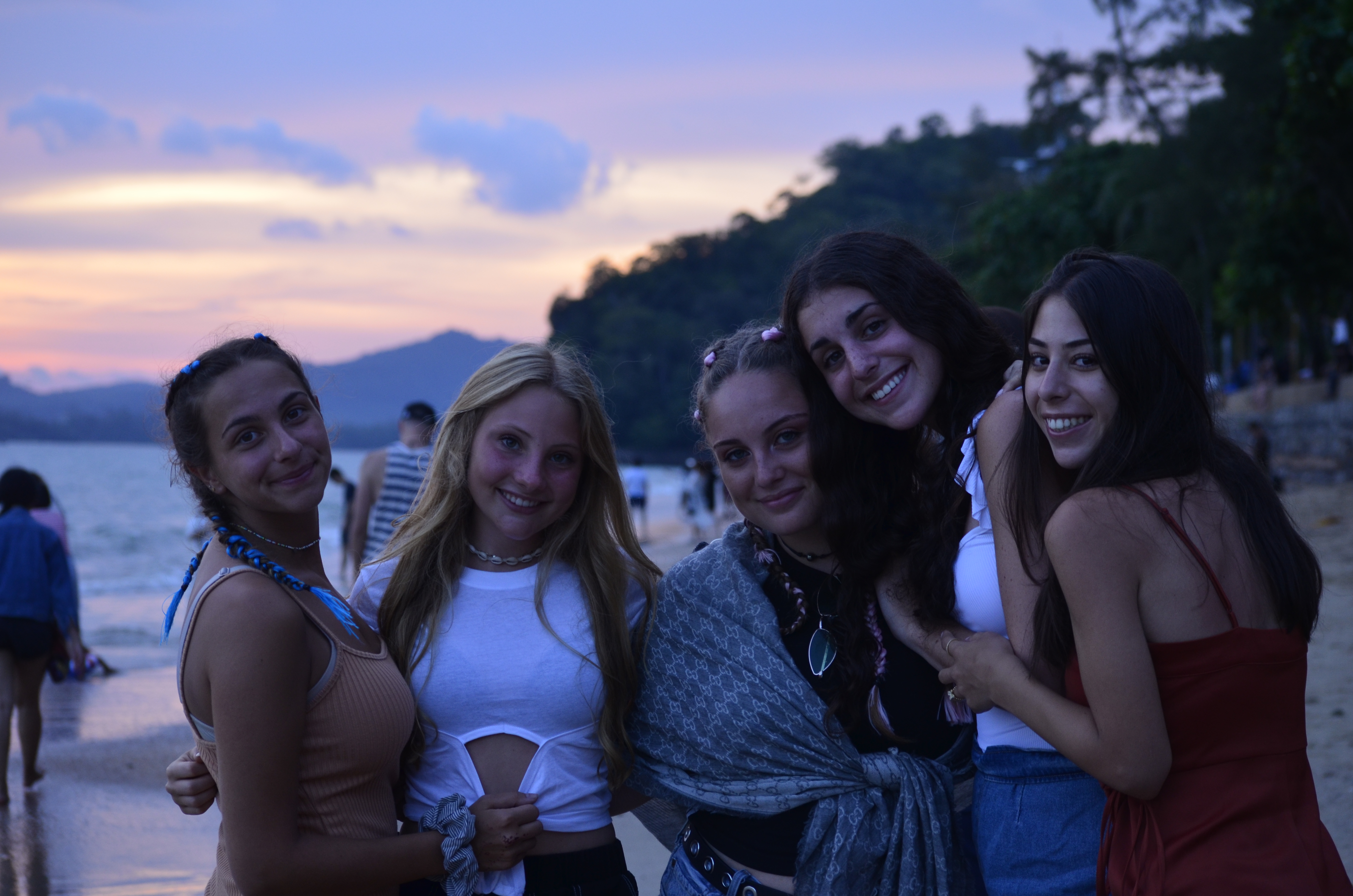 Landing in Bangkok, we met up with our Bangkok guide and went to the famous MBK Market Mall for some bartering with the local shop sellers. The group grabbed some last Thai souvenirs and food and then enjoyed a good night's sleep. On our final day in Thailand, we took to the Railway Market where merchants sell their produce and meats right along the railway. Tourists get to witness the storefronts close and open up quickly as the train rails on by – quite the scene to witness! Our group had a fantastic experience in Thailand and we were ready for our next destination, Vietnam!
We headed to Bangkok one last time and took off to Hanoi, our first stop in the North of Vietnam. We found Hanoi to be quite similar to Bangkok, as we were met with a more bustling atmosphere full of motorbikes and a plethora of street foods. With our Vietnam guides, we enjoyed a city tour of major sites of Vietnam including the One Pillar Pagoda and the Hanoi "Hilton" Prison where John McCain was held captive. That evening, we walked around and enjoyed the unique tastes of street food Hanoi had to offer. 
After a couple of nights of Hanoi's busy streets we drove to the UNESCO World Heritage Site of Ha Long Bay. We saw the limestone islands as we approached the city center of this tourist hub. After a night of rest, we made our way to the pier to take a full day excursion on the beautiful waters of Ha Long Bay. The views were breathtaking. We stopped on a beach for some iced coffee and fresh coconut juice and then enjoyed a kayak adventure in a secluded lagoon. 
We are enjoying ourselves but we still have more adventures to come. The trip members packed up their gear once again and hit the road for Hue and Hoi An.
The Westcoast Blogger
Looking for your own adventure in Southeast Asia? Check out our 27-day Thailand and Vietnam Adventure program. To browse our full list of programs, click here.