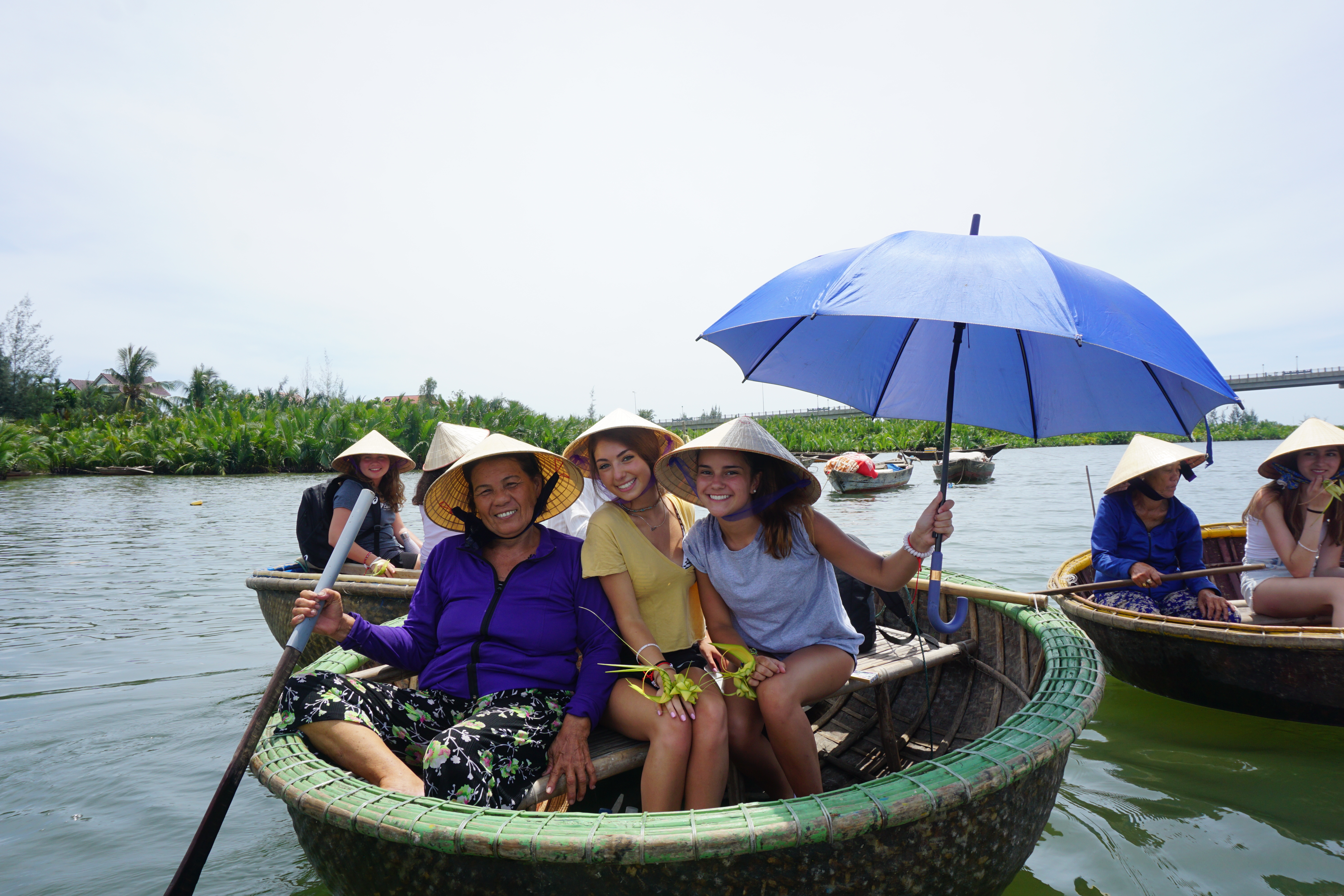 Once again, we come to all our viewers with glowing reports from our trip! Vietnam has been awesome so far. As we've traveled around the country, we continue to experience new cultures, new regional foods, and the breathtaking scenery. Since we last left off, we have continued to travel around Vietnam, visiting the world-renowned UNESCO site, Ha Long Bay, taking in the lush views of the islands that surround the crystal blue waters. 
Upon arrival, we settled into our hotel overlooking the mesmerizing mountains. If this view wasn't good enough, we then ventured to the SunWorld amusement park to experience the world's largest by capacity cable car ride, which led us to the Ferris wheel and roller coasters. After an amazing time at the amusement park, we all enjoyed some delicious local ice cream. 
The next day, we experienced the province's museum, posing with the historical figures in our attempt to re-enact history and learning all about the dinosaurs that used to live in this part of the world! Fun fact: plant-eating crocodiles used to be the size of whales in this region! After a great day of learning and laughing, we ended the night by watching the new Spiderman movie in theatres.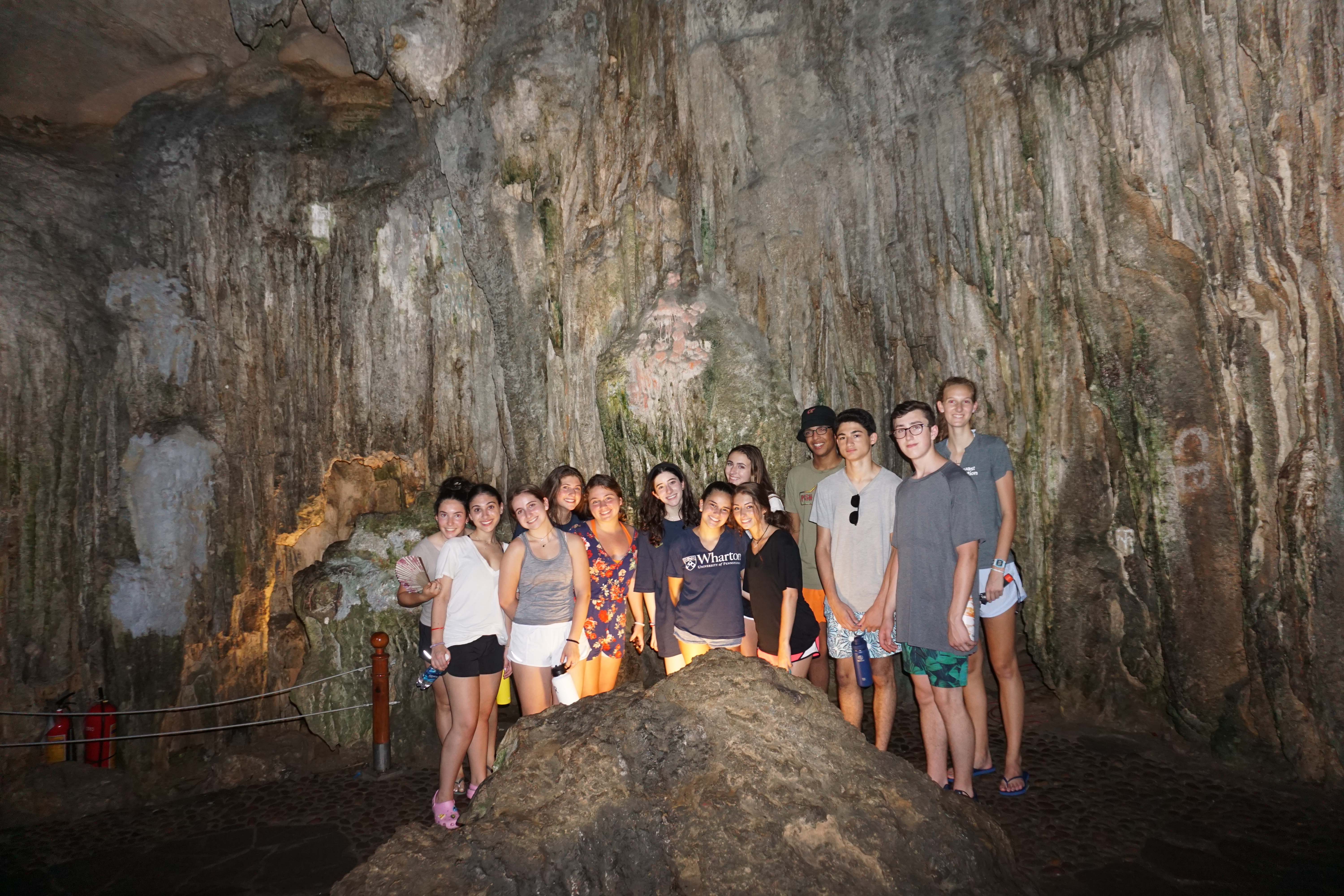 The following morning, we hopped on the bus and headed over to our private boat for an excursion in the Bay. Not only did we get to see the awe-inspiring cliffs from the boat, but we got to hike through the Sung Sot caves, which mean surprise caves in Vietnamese. While kayaking through caves, we saw mama monkeys with their babies in tow, perched in the trees eating bananas. Some of us even managed to take some great photos from afar! After the train ride, we arrived in Hoi An, where we got our trip's favorite drink: iced coconut coffee – so yummy! That day, we went on coracle boats to catch some crabs with the locals, and even got to zip around the water, where they made us handmade shrimp rings out of the palms floating in the water. They showed us where all the good crabs hide and how to properly attach their bait. Overall, this has been an incredible few days. 
Here's to many more to come!
The Westcoast Blogger 
Do you want to volunteer in Vietnam? Learn more about our 21-day Vietnam Community Service Program! To browse all of our programs, click here.