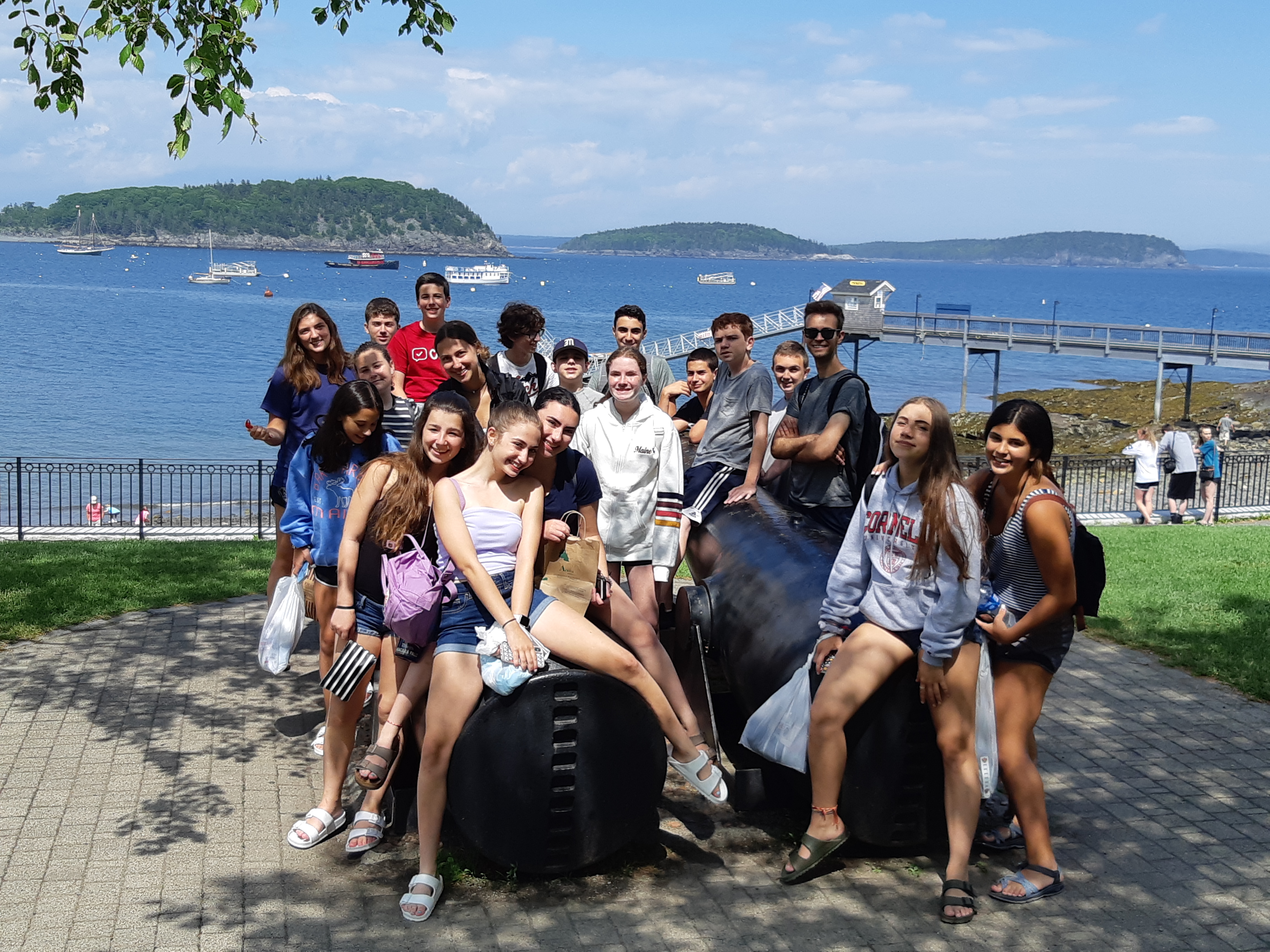 During our time in Montreal, we got to volunteer at Moisson Montreal food bank where we worked as a team to pack 577 boxes of crackers and cookies! After a rewarding day at the food bank, we tried a Montreal Staple: Orange Julep! It's a giant orange and round building, known for their food and creamy orange drink which we all tried and enjoyed. We were then off to Laser Quest to test our ninja abilities. We played two rounds, the first round was every person for themselves, but for the second round, we split up into two teams. It was a competitive and fun round, and Team 2 took the victory! 
Canada was a great experience and we learned so much, but it was time to head back to the states. First stop, Bar Harbour, Maine! We ate a delicious lobster bake dinner with corn on the cob, baked potatoes, mussels, and coleslaw. Trying lobster was a first for many, and it was delicious! We ended off the day with a fun game of capture the flag.
Kayaking tested our ability to work as a team. The person in the back had to steer the kayak with their feet while paddling with the person in front. The weather was as beautiful as the amazing scenery, as we kayaked through the bay. After dinner that night, we had a pool party! We hung out and played pool games while listening to music. 
The next morning we packed our bags and headed on the road to Boston, Massachusetts. Our lunch was taken at Harvard Square. With so many food options, souvenir shops, and the Harvard bookstore, we had a great time strolling around. Many of us enjoyed cereal flavored ice cream from Milk Bar, topped with corn flakes and rainbow sprinkles!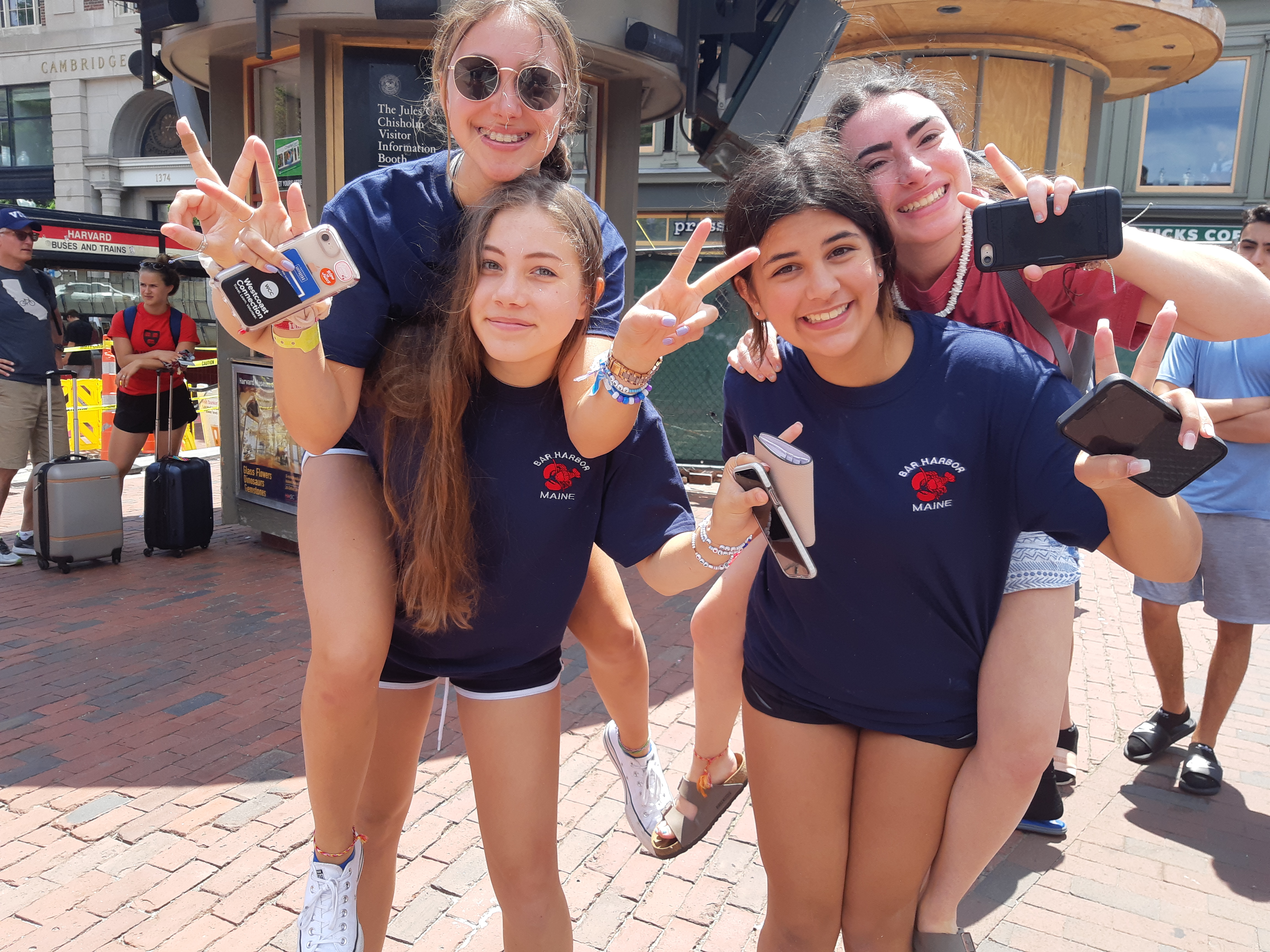 Fire and Ice was such a unique experience! Instead of ordering food from a menu, we put our ingredients, spices, and sauces into a bowl then brought it to the chefs to cook it on a giant round grill. After a great meal, we were off to Shear Madness, which is an interactive comedy and murder mystery play. We got to give our input and ideas on who we thought was the murderer and why.
We spent our last day in Boston canoeing and exploring Quincy Market. Quincy Market had a huge variety of food and snacks for us to choose from. Some of us enjoyed lobster rolls, smoothies, bubble tea, and yummy bakery items. We went to the movies and split up into two groups. One group went to watch "Toy Story 4" while the other group went to watch "Spider-Man Far From Home". 
Next up Orlando! Looking forward to the thrills and adventures to come.
The Westcoast Blogger
Do you want to spend your summer adventuring along the East Coast? Learn more about our 15-day and 21-day Eastcoast Encounter teen tours. Browse the full list of our programs here.