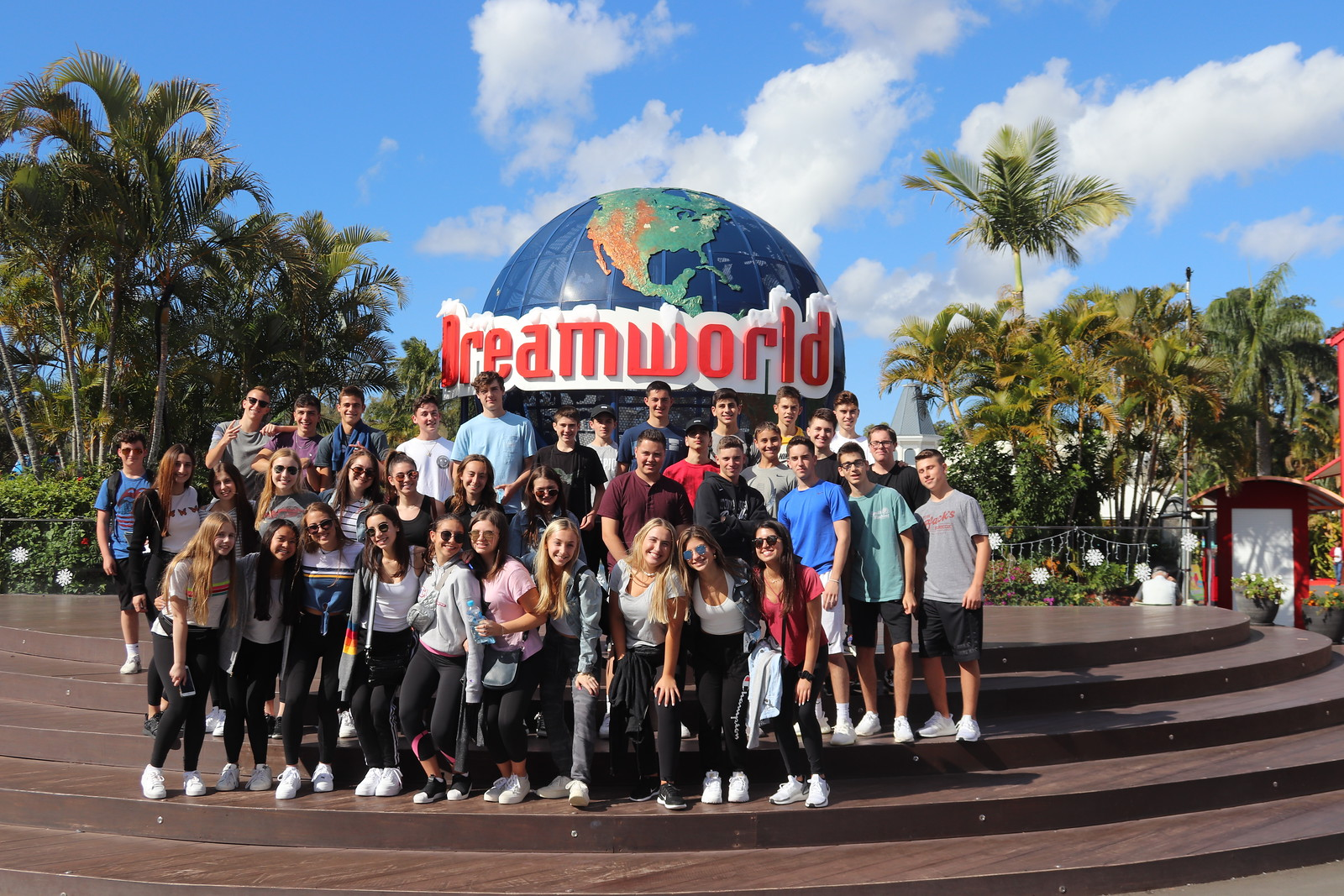 G'day mates! 
Even as we met our new Trip 72H friends in the airport, the connections began to blossom. There was a memorable moment before we even left the airport, when trip members Deven, Matt, and Shawn met a video game superstar, FaZe Banks, in the LA airport! 
We flew "forward in time" while celebrating our friend Jared's birthday on our way to a new continent! How cool is it to say you've celebrated a birthday on the other side of the world?! After our travel day, we finally made it to the land down under. 
We definitely knew we had arrived in Australia when we saw our first kangaroos and koala bears at Dreamworld amusement park – they were some of the cutest things we've ever seen. A few of us were lucky enough to even feed the kangaroos, hold a koala and see a baby Joey kangaroo! Seeing them hop around and use their tail to stand up was really interesting. We can't wait to travel to the zoo to see more of the creatures native to the land down under.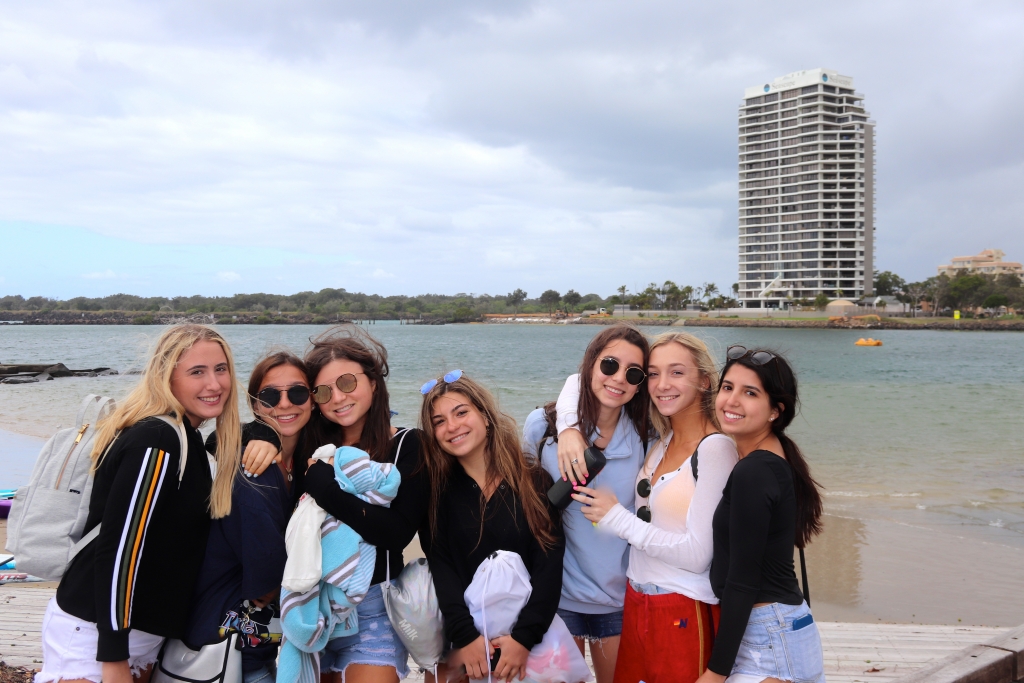 We visited Movie World, another amusement park, a few days later for another boost of adrenaline, riding all kinds of fun roller coasters and enjoying the beautiful weather down here in 'Straya'. We ended our evening with a little friendly competition on the mini-golf course.
We also went on a kayaking adventure down a nearby river. We were on the lookout for animals of all kinds. We kept our eyes out for dolphins and stingrays, but haven't seen any yet. What we did see though, were five large peacocks sitting up in the trees! Emily even had some luck on her side when she found $5 floating in the river beside her!
Next stop: Frasier Island. But first, we've got to say a big happy birthday to Devon and a goodbye to the lovely Surfers Paradise! The trip members really embraced all the experiences and special moment so far. We are excited for everything ahead!
Until next time, 
The Westcoast Blogger
Want to explore the land down under? Check out our 22-day Australia teen tour. To see our full list of summer programs, click here.