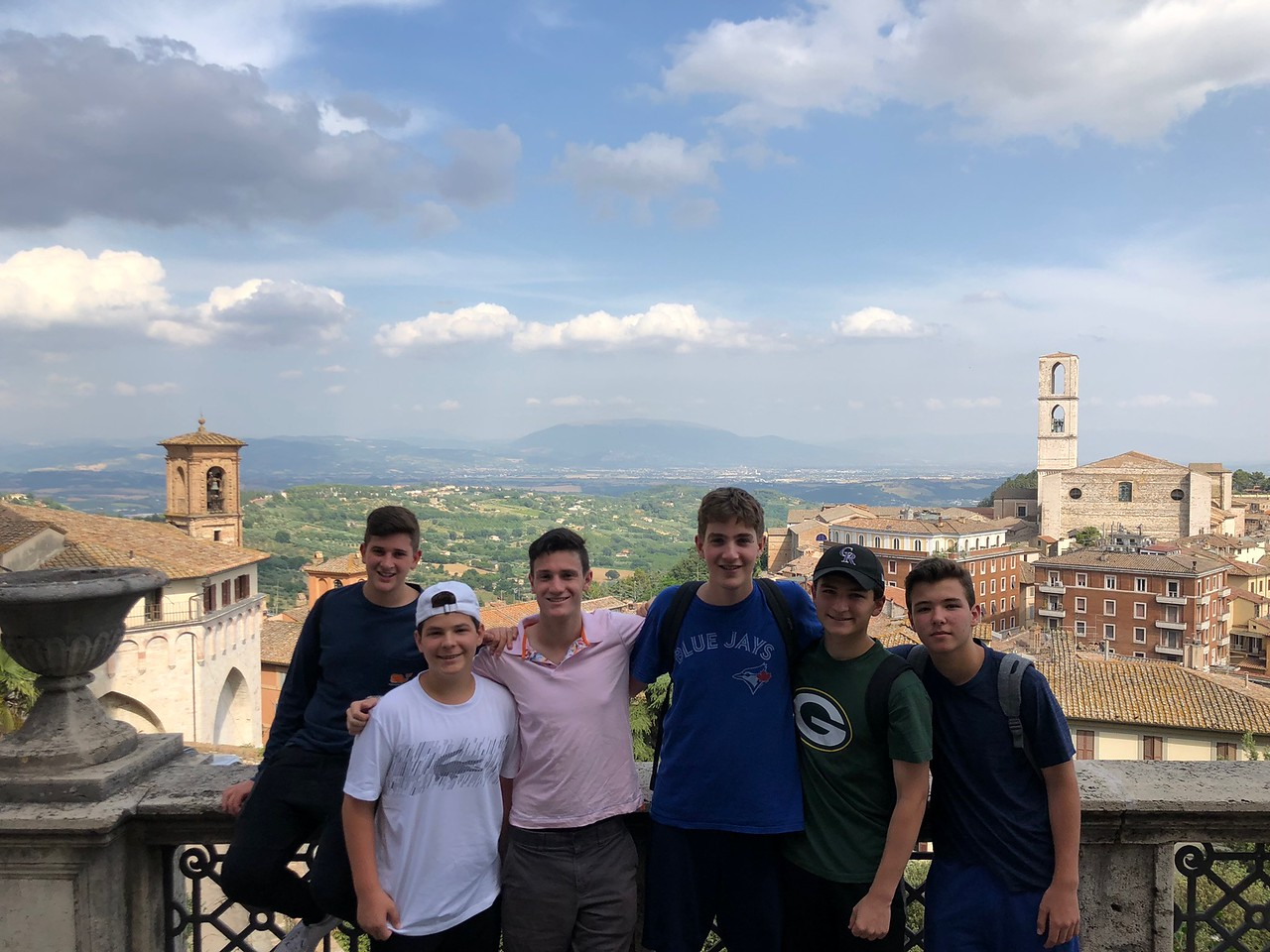 Upon our arrival in the quaint city of Perugia, we headed for a guided tour of the local chocolate factory. Their specialty is the Baci (the Italian word for kiss) that is sold all over the world and comes only from this one and only factory! The factory also holds the Guinness World Record for the biggest chocolate ever made! With our bellies full of delicious chocolate, we headed to the hotel located right in the heart of town. Later, we got to walk around and explore the unique shops and food options available. Many trip members said that night's dinner was one of the best of the trip so far, as we experienced some authentic dining in the rustic eateries of Perugia. 
We spent the next day relaxing, swimming, and having fun at Tavernelle Aquatic Park. We have all been learning together about the different customs in Europe. One of them is being expected to wear a swimming cap in public pools, which made for some funny moments as our group wasn't used to wearing them. A few trip members got gelato at the park and said this was some of the best they had experienced on the trip so far. I guess even the water parks in Italy are serving up quality treats! 
During our evening exploration that day, we had a unique opportunity to watch some bands play at the local jazz festival. Some people even got to meet the band after the show. It was a perfect night with live music and a bustling atmosphere before heading back to our hotel for some rest. 
The following day was the much anticipated Italian cooking class. Our group was split into 3, with each division preparing either our appetizer, entree, or dessert. We learned how to cook some fine Italian cuisine while listening to local Italian music played in the background. It was exciting to see a classic Italian home come to life as we learned the best practices for creating the true tastes of Italy from our fantastic hostess, Raffaella. After enjoying the fruits of our labor (literally, as there was a pear chocolate pie) we headed back to our hotel to get ready for our evening dinner and activities. We then got balloon hats made and learned that trip member Aly knows how to make balloon animals! We're pretty sure she makes the finest balloon dog in all of Perugia. We finished off our last night in Italy with some delicious gelato and even came across another Westcoast trip passing through Europe.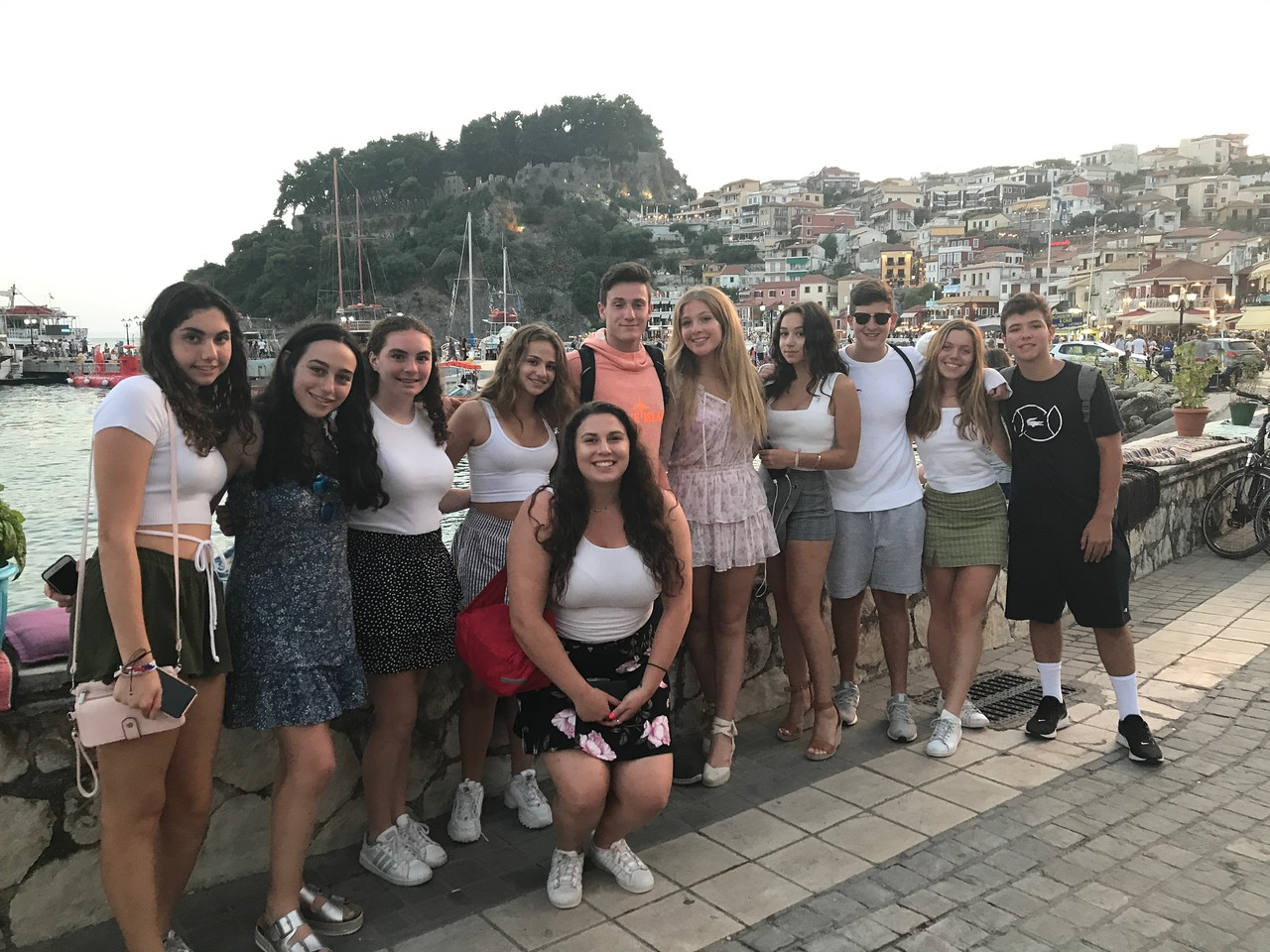 We were up bright and early the next day to start the next chapter of our trip: adventures in Greece! On our ferry over from Italy, we all enjoyed a family dinner together on the boat and afterward, we went out on the upper deck to see the sunset and re-enacted some poses from the movie Titanic, which is a must-do on every boat experience. 
We've officially made it to Greece and are all in awe of how beautiful this country is. We could not wait to go swimming in the beautiful clear water! As we head into our next chapter, we look forward to telling you all about it!
The Westcoast Blogger
Want to experience the best of Italy and Greece? Then check out our 17-day Greece and Italy summer program. To browse all our programs, click here.