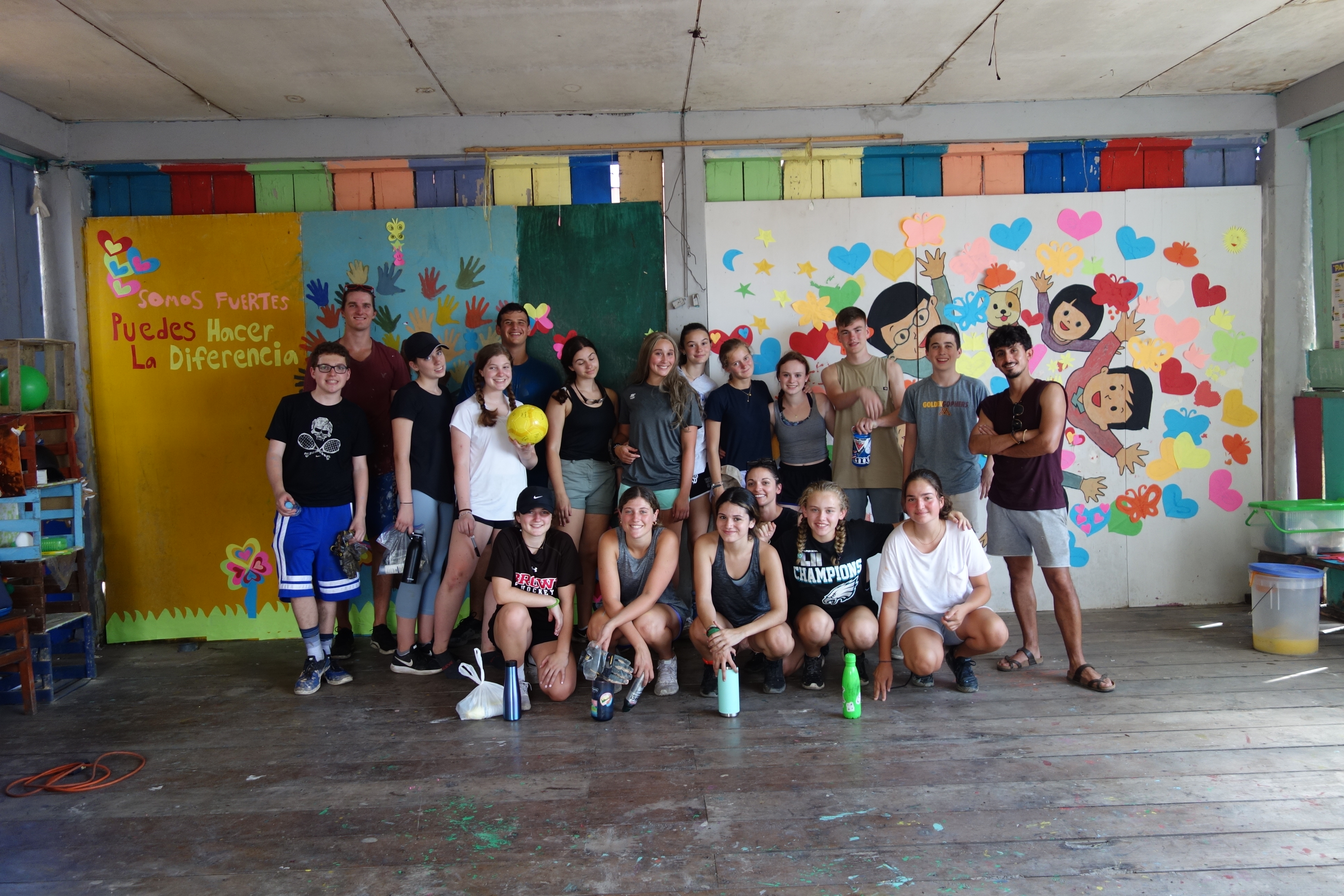 The past few days of our Peru community service trip have been a blast! Following our exciting adventures in Cusco, we hopped on a plane to Iquitos where we had a day of community service that our program members will remember forever. 
We had the incredible opportunity of going to a local school in Belén where we got to spend time with the students. Teamed up with local students, our program members helped collect garbage from the area surrounding the school, helped clean the play area and encouraged others in the community to do the same. We then walked the students back to their homes before taking some time to decorate and beautify the inside of the school.
After our service day, we began our adventure into the Amazon. We traveled by boat down the river, enjoying the beautiful scenery. When we got to the Muyuna Lodge we were welcomed with fresh guava juice and from there, took part in a number of exciting activities. We went for a guided walk through the Amazon Rainforest where we saw monkeys, tarantulas, different species of birds, and a variety of flora and fauna. Later, we took a boat tour where we not only saw a breathtaking sunset over the river but also got to see some three-toed sloths and caimans!
The next day we got ready for our last day of service just a short boat ride down the river to a community called San Juan de Yanayacu. We were expecting to paint ourselves, but plans quickly changed when many of the students came out to help us! Our program members had a blast painting with the kids and playing a game of soccer and volleyball with them as well. The women of the community even offered us their homemade treats. After an amazing day, we departed San Juan de Yanayacu with a line of kids waving goodbye to us from the sandbank.

In the afternoon we fished for piranhas and were even able to eat our catch at dinner.
We ended our time in the Amazon with an epic day. We took a boat tour where we saw more sloths, iguanas, and toucans. When we arrived at our destination, we were surprised to see PINK dolphins swimming around the boats! To make things even more exciting, we got to swim in the Amazon River with the dolphins! Following our swim, we headed to a sandbar where we played soccer and volleyball and took some great pictures. 
It's hard to imagine that we're nearing the end of our trip, but oh what an adventure it's been! We've experienced a culture few people get to enjoy, gone on the most incredible excursions, made a lasting impression with our efforts during the service projects, and ultimately made some great friends along the way!  
The Westcoast Blogger
Do you want to volunteer in Peru and explore some of its most famous sites? Check out our 28-day Peru Community Service program. To browse through all our summer programs, click here.