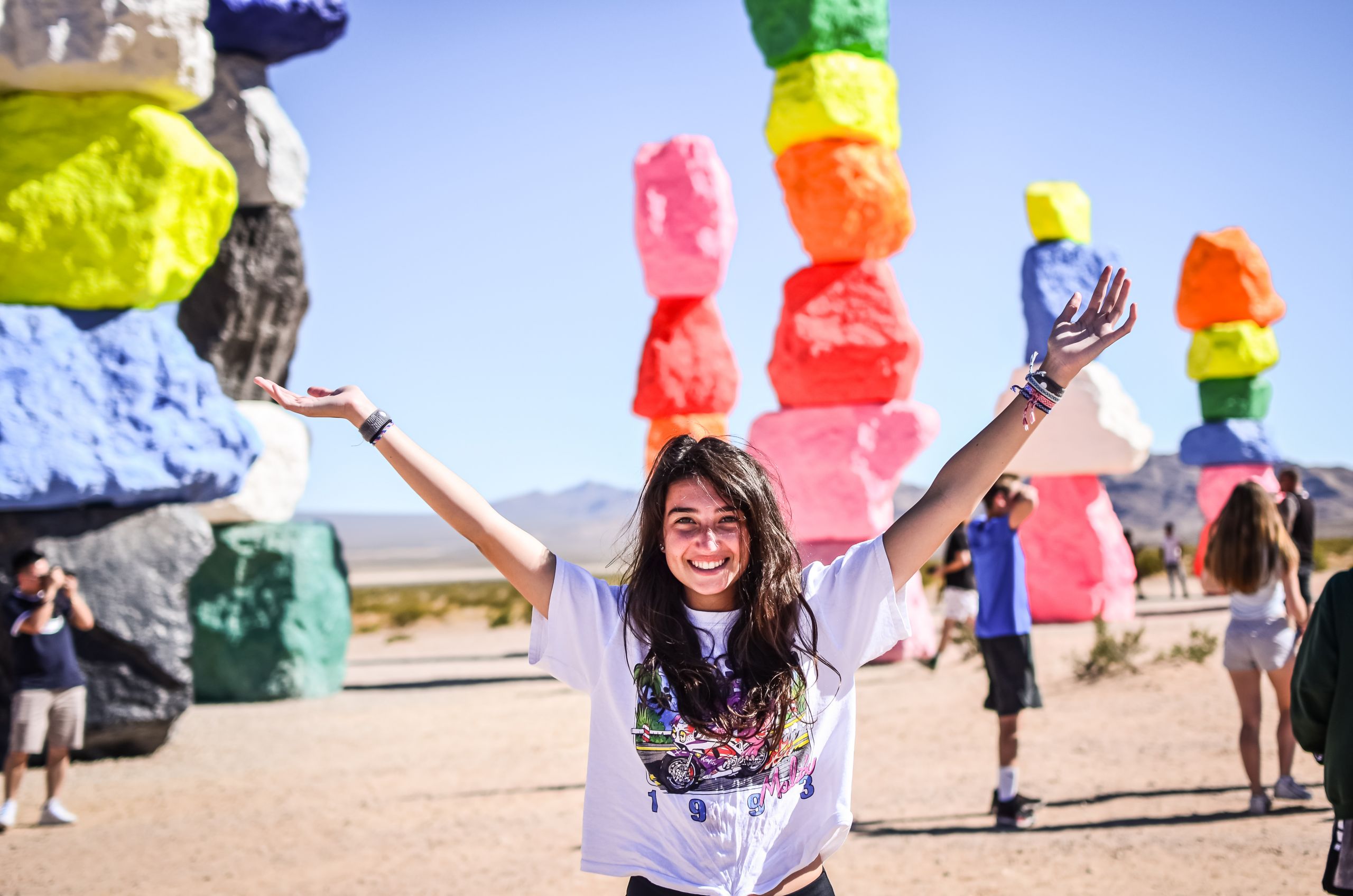 We all remember when we would excitedly count down the days to summer, looking forward to packing and heading to camp. The lifelong memories of those summers spent exploring, learning, and creating new friendships are engraved in our minds forever. But, what happens when we outgrow summer camp?
Summer travel programs are a great way to nurture the adventurous spark in every teen's heart, while introducing young explorers to new opportunities for growth and social connection. Our middle school summer programs help teens develop their independence and social skills in a safe environment – all while experiencing the summer of a lifetime!
Are you wondering how to begin selecting a summer program for your middle schooler? Choose from over 25 programs open to students completing grades 7 and 8. From this list, 5 programs offer exclusive middle school departure dates, which are featured below! While all of the programs are carefully designed to create the most age-compatible groupings possible, these 5 programs go one step further by offering young teens the chance to travel exclusively with their middle-school peers. With our 40th summer in sight, we know that travelling with teens of the same age makes for easy bonding and positive group dynamics, which are essential for creating a memorable summer experience.
And the best part? Our diverse summer programs for teens cater to nearly all interests – from California Teen Tours, to Global Adventures in Europe, and Community Service in Costa Rica. Whether surfing the waves in San Diego, marvelling at a Santorini sunset or zipping through the rainforest canopy of Monteverde, teens will always remember these amazing experiences! 
Check out our 5 exclusive middle school summer programs:
5 Summer Travel Programs for Middle School Students

California & the Canyons 
Duration: 21 days
Exclusive Middle School Dates: July 1- 21
Program Highlights: Explore 3 magnificent national parks including the Grand Canyon, immerse yourself in the magic of Disneyland and Universal Studios, and learn to surf with professionals in San Diego!
Overview: This is truly the ultimate west coast middle school summer program! Begin this teenage road trip exploring iconic landmarks in San Francisco, before setting sail around Lake Tahoe in Northern California. Then, cruise down the coast and fall in love with the beaches of Santa Barbara and the most famous hotspots in LA & San Diego. Next, this summer adventure takes you into the American Southwest, exploring the changing scenery with a stay in Vegas and grand finale in beautiful Scottsdale. With so much adventure and excitement on this middle school teen tour, you're in for an unforgettable summer with plenty of new friendships ahead!

California Dreaming
Duration: 14 days
Exclusive Middle School Dates: July 1- 14
Program Highlights: Sea kayak off the coast of Santa Barbara, gear up for a whitewater rafting adventure on the American River, and visit iconic California landmarks like the Golden Gate Bridge!
Overview: Turn your Cali dreams into reality on this teen tour that packs in a week of SoCal glamour, palm trees and beaches with Northern California excitement and action-packed fun. Take in the sights and sounds of San Francisco as you visit Alcatraz, the "seal-ebrities" at Pier 39 and walk down Lombard street, the most crooked street in the world. Waterski or wakeboard on Lake Tahoe, before soaking up the sun on the beautiful beaches of Santa Barbara. Search for celebrities in Los Angeles and then surf the waves in San Diego. This California teen tour is one you won't soon forget!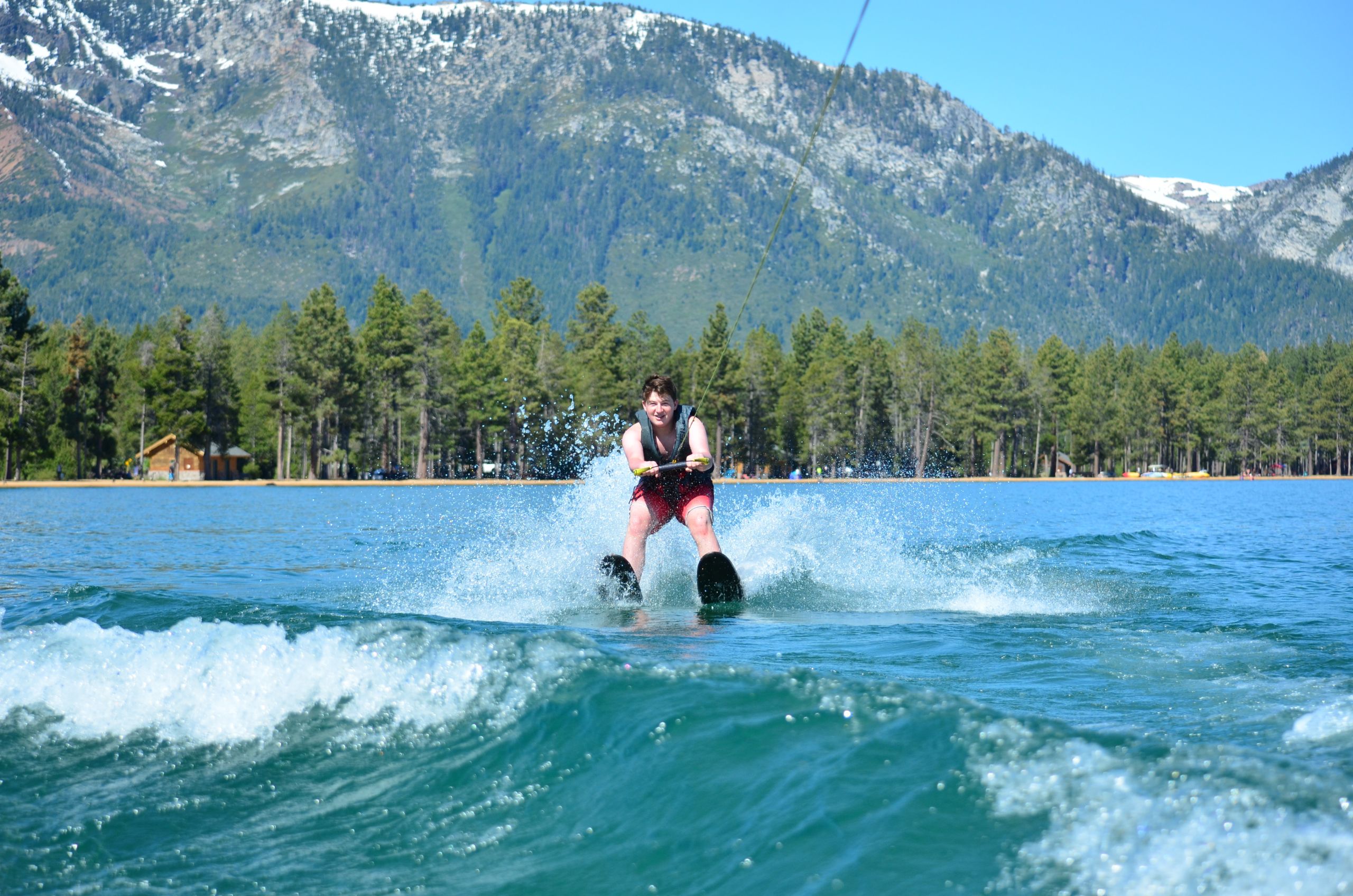 Californian Extravaganza
Duration: 28 days
Exclusive Middle School Dates: July 1- 28
Program Highlights: Set sail on a private charter across the blue waters of Lake Tahoe, enjoy an Extreme Tubing ride at Park City Olympic Park, and venture into the Sedona desert on an exciting Pink Jeep tour!
Overview: This student travel program takes you on a loop from the Rockies in Colorado, down the coast of California, then into Nevada, and Utah/Arizona Canyon Country. Along the way, you'll have the chance to raft the Snake River, surf the Pacific and so much more! Our summer program staff will lead a fun-filled program and make you feel welcome and smiling from day one. Perfectly planned, perfectly paced – this will be a whirlwind summer that you'll never forget.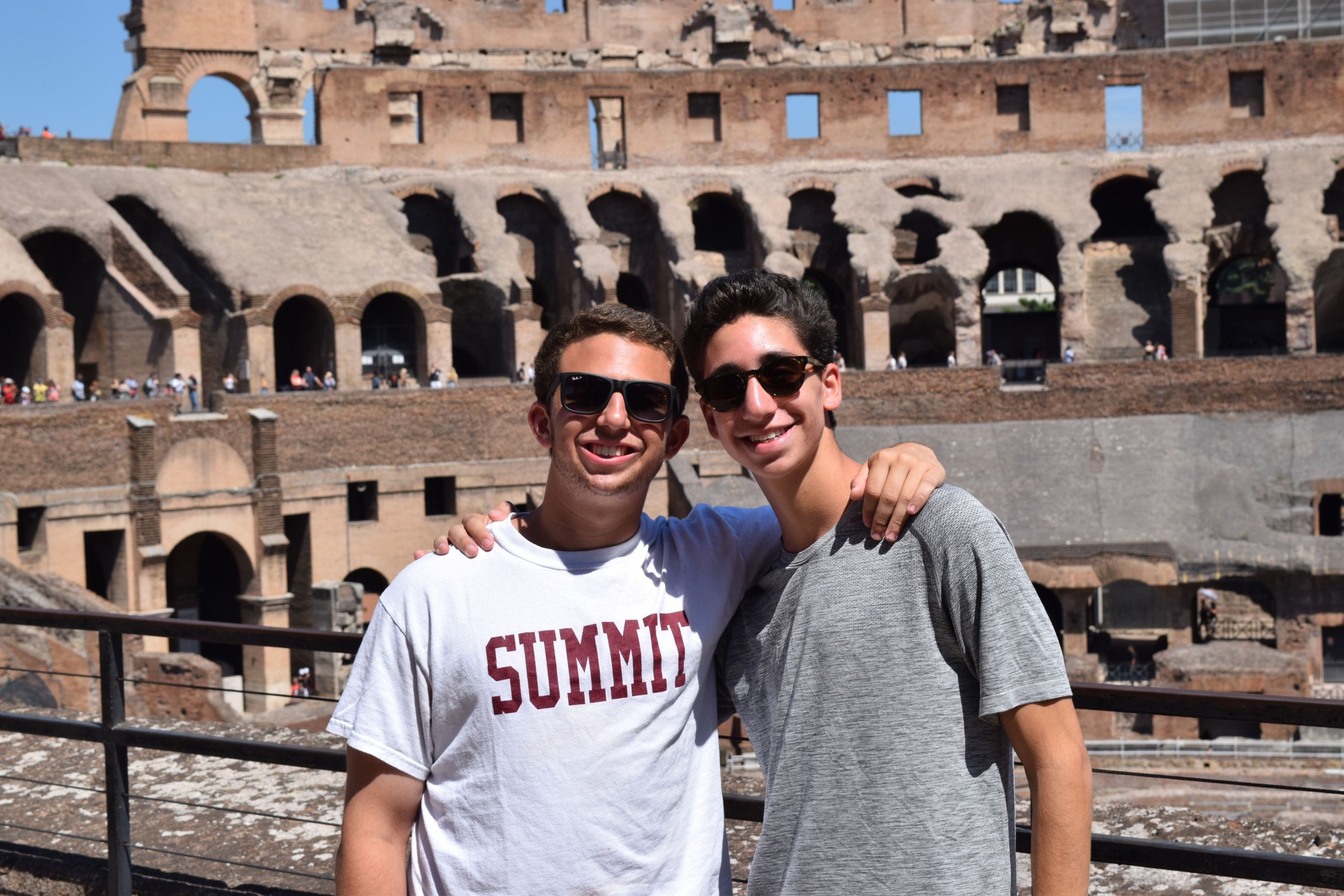 Greece, the Islands & Italy
Duration: 25 days
Exclusive Middle School Dates: June 30 – July 24
Program Highlights: Venture to ancient sites including the Acropolis and Parthenon, enjoy incredible coastal views while hiking the 5 villages of Cinque Terre, and enjoy the beautiful Mediterranean, Ionian, & Aegean beaches!
Overview: Picture yourself touring ancient ruins, beautiful natural landscapes and enjoying the freshest, most incredible food on this summer program that takes you off the beaten path. You'll prepare your own feast at an Italian cooking school and hike the 5 seaside villages of Cinque Terre, then head off to Greece for more adventure! There, you'll tour the wondrous ruins of Athens, explore the Greek Islands with a SCUBA diving lesson in Naxos, and kayak with sunset views in Santorini. After 25 days of finding your favorite beach and sampling every gelato stand along the way, our middle-school travellers will wrap up their time abroad as one big family!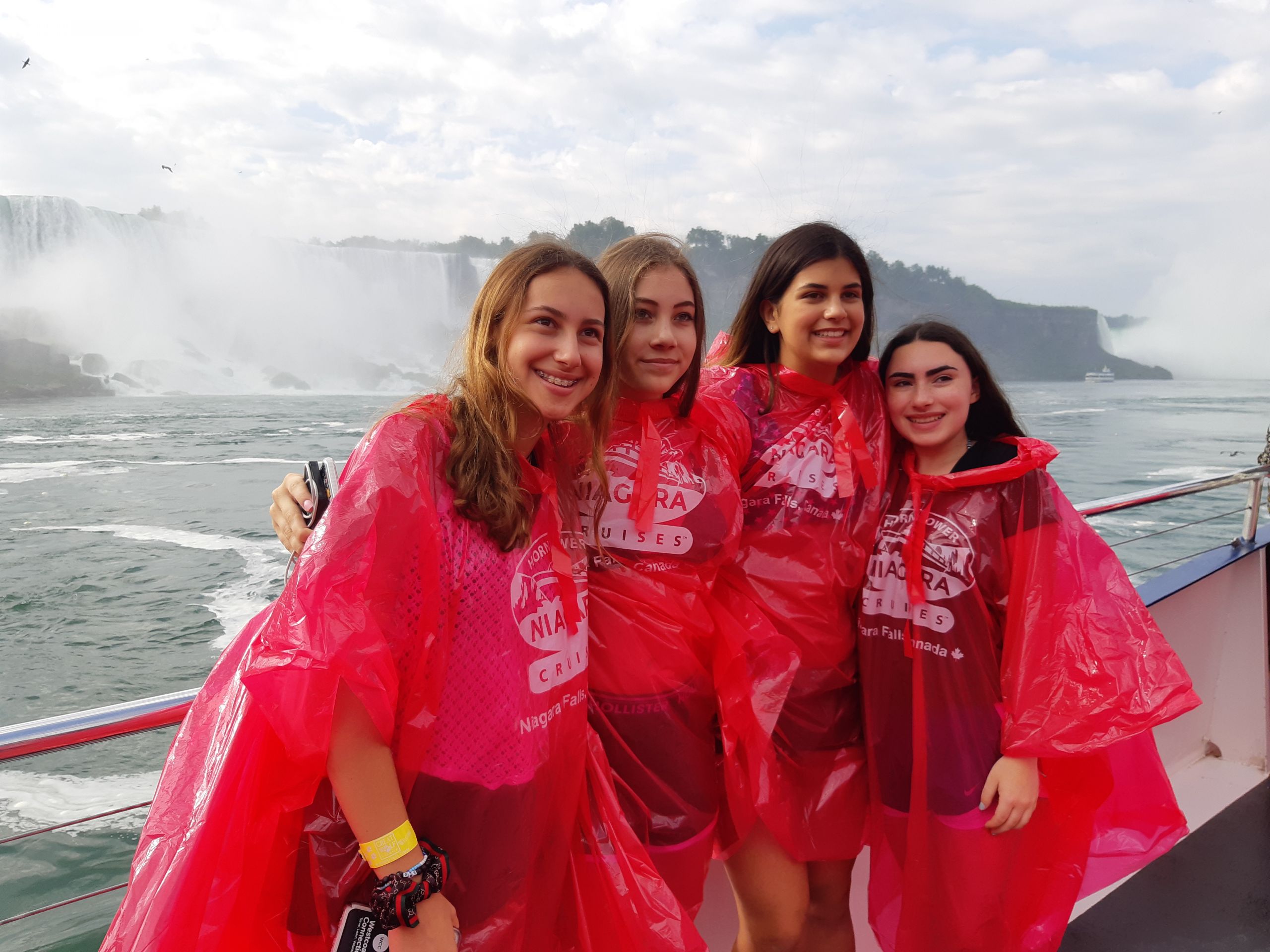 Eastcoast Encounter 
Duration: 21 days
Exclusive Middle School Dates: June 28 – July 12
Program Highlights: Clip into the Via Ferrata and enjoy spectacular mountainside views, whitewater raft the Rouge River, and catch a fly ball at a Major League Baseball game!
Overview: This East Coast teen tour in the USA and Canada shows you the best of what the Northeast and Orlando have to offer. On this summer road trip, get ready for non-stop thrills like whitewater rafting, sea kayaking, waterskiing or wakeboarding, experiencing Niagara Falls and jet boating. The adventure doesn't stop on the water though, as highlights include Via Ferrata, a high ropes course, Disney World's Magic Kingdom, Universal Studios' Harry Potter World, and so much more! Between this action-packed itinerary and our summer program leaders that are experts at creating a close, inclusive family for everyone, teens are in for one incredible experience!
Check out the complete list of middle school summer programs!