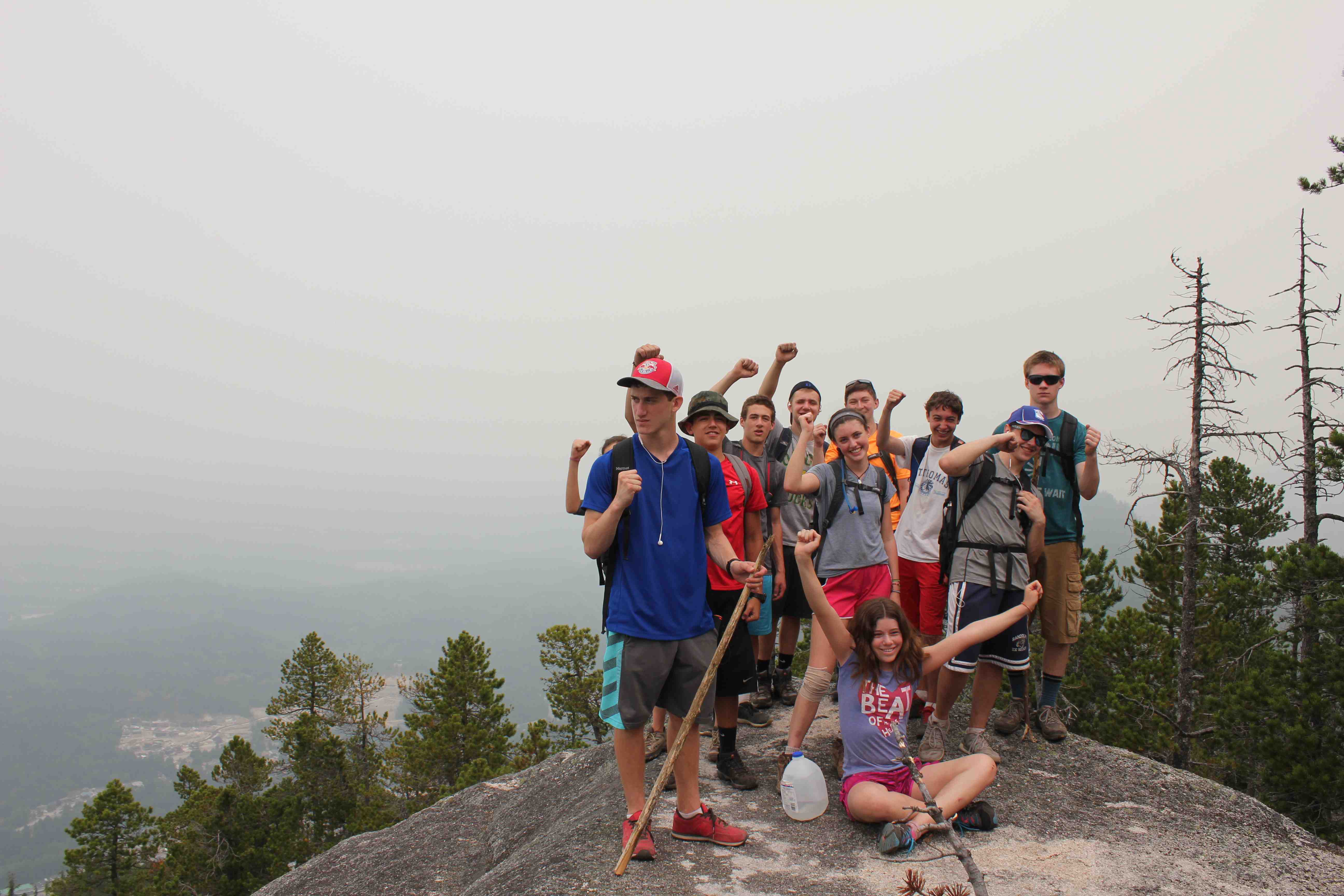 Greetings Parents, Family and Friends of the Canadian Mountain Magic,
Since the last update we have hiked a glacier and three peaks of a mountain, ziplined through a coastal temperate rainforest and played an hour and a half of trampoline dodgeball nonstop. We wish we were joking about that last activity, but we are not – the group is obsessed with dodgeball!
But before we regale you further with our dodgeball exploits, let's start with recapping our glacier climb and subsequent glossing (who knew there is a word for sliding down a glacier on your bum).  July 6th was not your typical day for the group. Right from the moment TMs awoke we were in celebration mode as the day marked Abigail's 14th birthday. Festooned with streamers and balloons, the campsite looked exceptional and everyone was super excited for the day's activity on our drive to Whistler. After meeting up with our favourite guide Theresa (who lead our rock climbing excursions), we rode the gondola to Whistler's peak. There we embarked on a trek through mud, rock and snow which ended on the summit of the mountain. Once there, we did what any conquering heroes would do: we took an Oscar's selfie. Our way down was much less tiresome as we were able to learn the art of glissading, or what non-mountaineers like to call 'sliding on your bum'. Karen showed particular skill as she could only be described as a whirling dervish. After coming to a halt, we broke out in a two minute every man (and woman) for himself snow ball fight that culminated in Jason and Noah cowering from a perfectly aimed onslaught.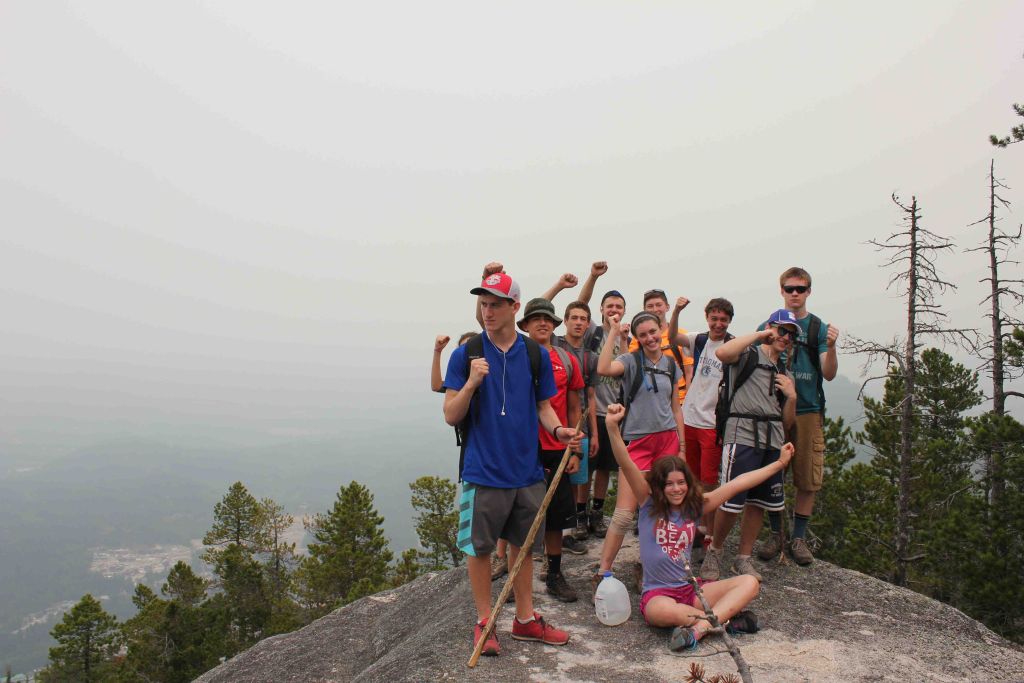 Later that day, we returned to the campsite and began our preparations for Abigail's birthday celebrations. Tasked with creating her favourite meal, chicken Parmesan, while camping we set to work. In a somewhat surprising end result, we were able to create the best meal of the trip this far, which was then followed by a custom birthday cake.
The following day trip members set their sights on the daunting task that lay before us: hiking the giant mountain, the chief, which conveniently was creating a picturesque background for our campsite. Aware that the hike may take as long as six hours from the get go, the group set a torrid place for the first peak. Ben and Dan led the way, carrying the extra water that we would all be thankful for a little later that afternoon.
Upon reaching the first peak, we rejoiced in setting a new Westcoast record of an hour and fifteen minutes to the summit. During those brief moments of recovery, Geoff happened to make friends with the local chipmunk population through a generous supply of his spitz while Keren led the group in a few yoga stretches. Our second ascent was much the same as the first, highlighted by the almost word-for-word rap renditions from Eli. While on the second peak we sat down and enjoyed our lunch while admiring all that we had accomplished in a morning. The afternoon saw us ascend the third peak followed by a slightly speedier descent. All in all, it was a wonderful experience filled with incredible views.
On Wednesday, we travelled again to Whistler for ziplining. It was obvious from the get go that our group was either fearless or the most experienced zipliners on the course. Dan and Danny demonstrated their willingness to take things to the next step by ziplining upside down at various points throughout the course. By the end, our hosts were thoroughly impressed with our daring.
In the afternoon, trip members had the opportunity to explore Whistler village and participate in "trade up". Initially given a pen, TMs took turns convincing fellow travellers to trade items with them. Emily was one of the big winners of the day as she came away with an Underarmor hooded sweatshirt. The day's activities were a fitting end to our time in Squamish.
We were then off to Vancouver and marked the end of the first half of the trip. Much like a few days earlier, we celebrated a birthday in style with streamers and balloons decorating our campsite for an early breakfast before our quick departure. Once in Vancouver we headed to Kitsilano beach where we caught some rays and celebrated Keren's birthday with a chocolate cake. And then it was time for some trampoline dodgeball!  The group members were engaged from the moment they stepped in the room. Evan displayed an uncanny ability to dodge the ball and Keren celebrated her birthday by making more than a few nice catches.
Between catching some rays at the beach and playing a few epic games of trampoline dodgeball we also said goodbye to Geoff, a trip member only enrolled on the first half of the program. His favourite moment of the day had to have been the dodgeball.   We said goodbye to Geoff with an incredibly amazing group hug. As we waved goodbye to him on his way to the airport the realization came that for many of us this trip was half way over. And that there are only ten more days to fill with incredible memories. Until next time!
The Westcoast Blogger