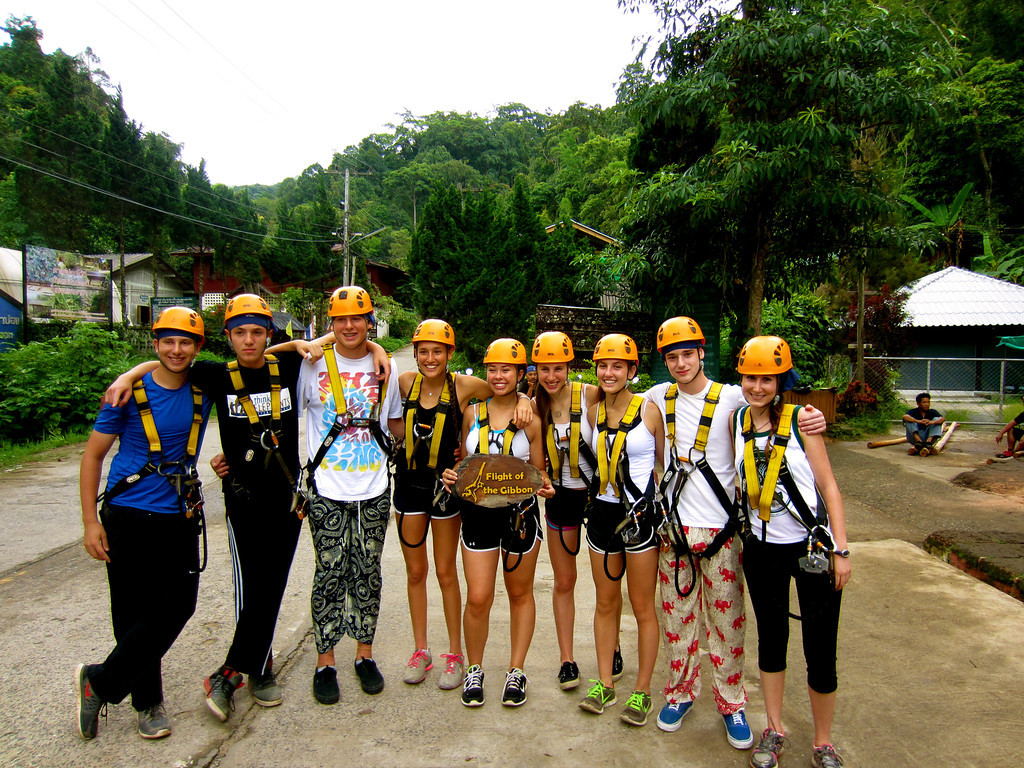 Here we are in Krabi!
The last few days in Chiang Mai were awesome. We had a cultural experience of spectating an authentic Muay Thai kickboxing match where Sydney and Gabby had the chance to take a picture with one of the competitors.  We also had a lot of fun running around the famous Chiang Mai night market bartering what we could and crossing our fingers that our luggage doesn't hit 22 kilos!
Zip lining was an incredible activity. We zipped, zapped and zoomed through 18 different zones. We are especially proud of Rachel B. who faced her fear of flights and made it through the whole course!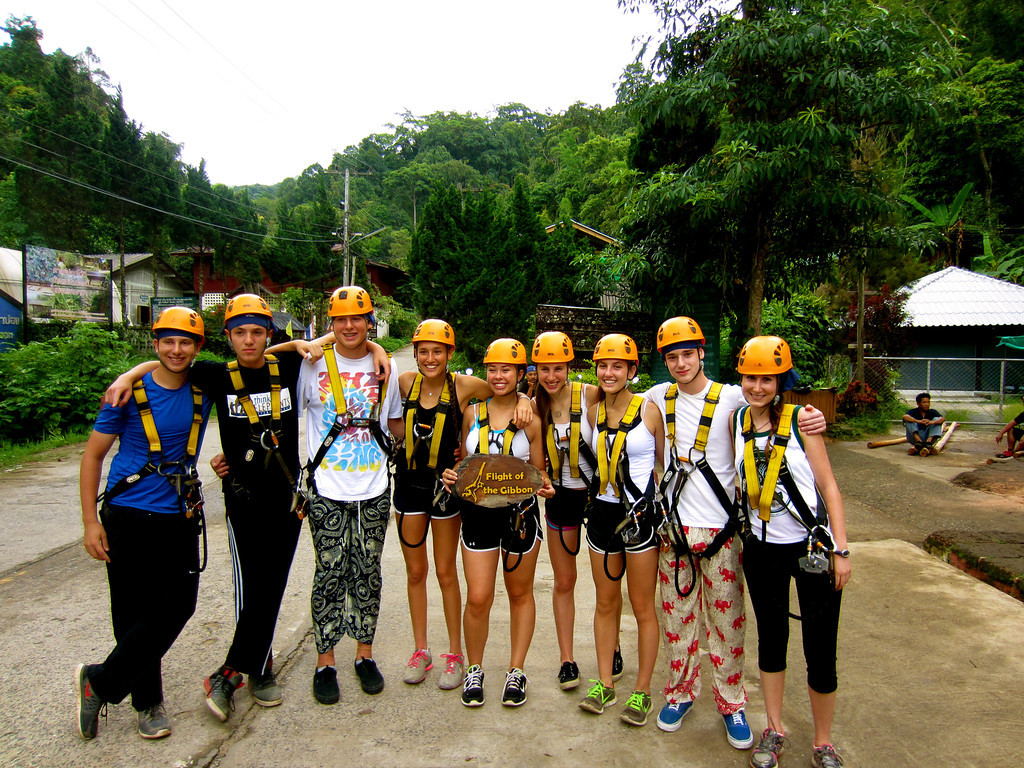 And now, in the home stretch of this journey, we have settled into Krabi for some R and R. Our sea kayaking experience was wonderous! We stopped along the way at a sand bar to take some photos.  The best one was a jumping shot.  Surprisingly, we got a shot of everyone in the air the first time. Anyone who has ever taken a jumping photo before knows that's a hard feat- and we did it- with about 10 people!
We also had a great time playing a Westcoast Connection favorite- the pen exchange. Trip members were given a pen and challenged to see what they can trade up for. The excellent elefantes also known as Aliza, Rachel S, Julia, Lauren, David and Ashley won with not only the most trades but the most interesting-including a small child's scooter!
During scuba diving Phil and Sarah were excited to see an octopus while the rest of the group made friends with a turtle.
We surely will enjoy our last few days relaxing at the beach and heading back to Bangkok to see the famous Thailand floating market!
Do you want to be part of this community service program? Check out our Thailand trips for students and get ready for the experience of a lifetime with Westcoast Connection.