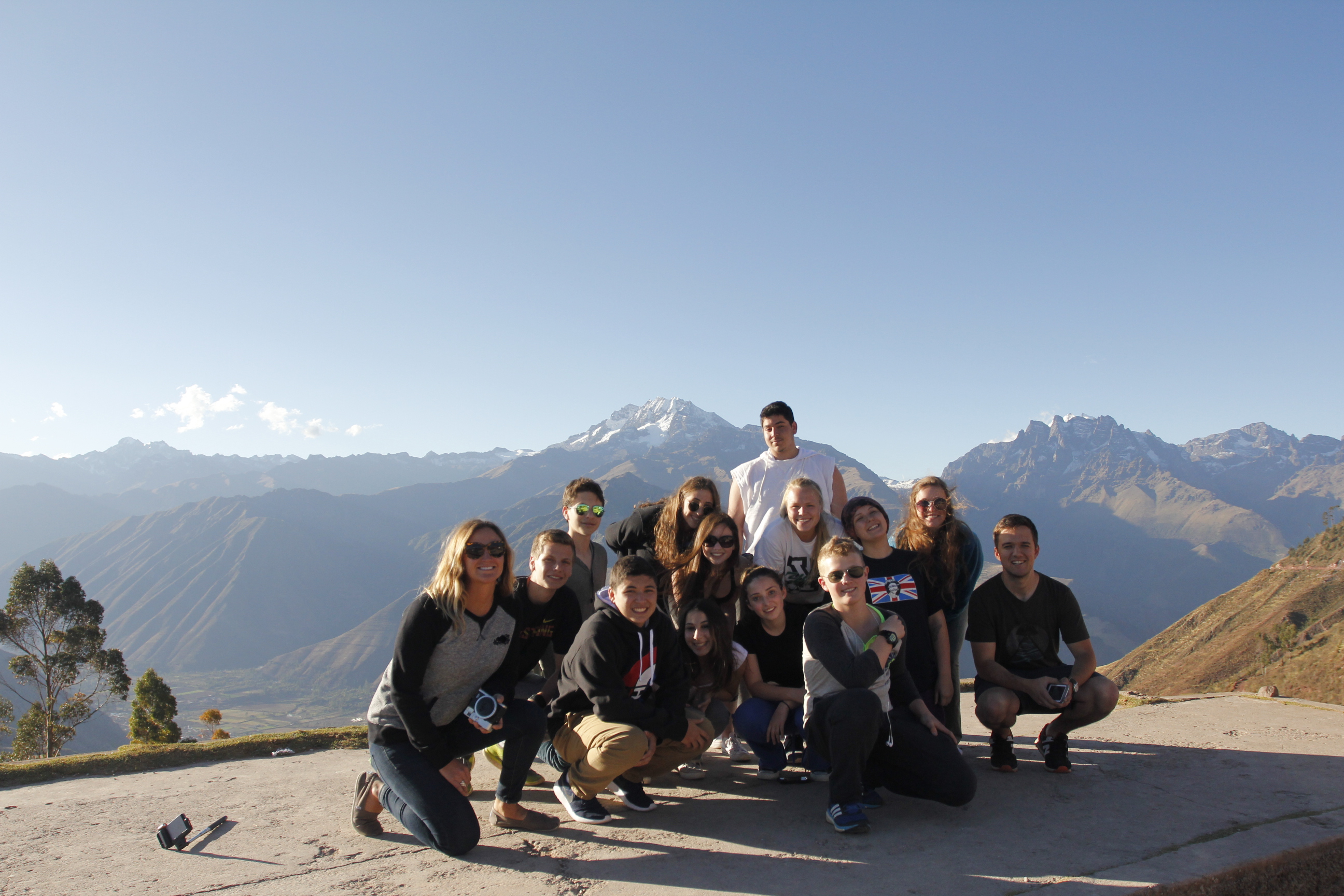 Hola from Peru! ¡Este país es increíble! This country is incredible. From the moment we landed, our trip has been on the go. Jonah started things off right taking the initiative as midnight DJ on our bus ride to the hotel in Lima. Despite our late night arrival to the capitol city, the trip members were wide awake with excitement from making new friends and being in South America.
¡Buenos días! After getting to know one another at breakfast, Trip Director Heather proceeded with an official welcome chat. Respect each other, be positive, enjoy the adventure, try something new, help one another, hablamos español…These are some of the things the group agreed would guarantee us an extraordinary summer. We've adopted the phrase #YOPO (you're only in Peru once) to sum it all up. Perhaps this might not be the only time we are in Peru in our lifetimes, but the future is uncertain so we've got to live each day to the fullest.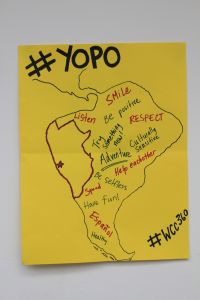 Off to explore the city of Lima, where a third of Peru's population lives. Our talented videographer, Shane, was able to capture Lima's incredibly compelling architecture and the hustle and bustle of the city center, not to mention some great shots of the trip members! At the Basilica Cathedral, the square was filled with pigeons, which took flight just as we arrived–a grand entrance to start our Peruvian adventure.
The local tour guide Fabiana explained the history of the church, one of the oldest in South America. The paintings and golden altars impressed everyone, especially our trip artist, Ruby. Our group is full of talent! We practically had to hold Cameron back from playing the organ, and Haley would probably have joined the choir if she had had the chance. Megan even impressed us by reciting a prayer in perfect Spanish.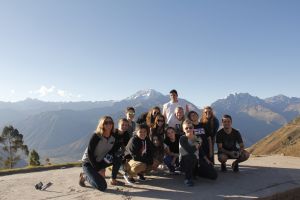 After an exciting few days in Lima we ventured off into the jungle! Capybaras, piranhas, scarlet macaws, monkeys, giant river otters…the list of wild life we saw goes on! Eden was in her element, spotting frogs and leaf cutter ants along the rainforest paths. Noah showed us his fishing skills and landed a piranha, which we all took selfies with! Those things have some serious chompers! For community service we worked alongside the Infierno people, who have a symbiotic relationship with the lodge where we were staying. The kids planted trees and painted an elementary school. Sami practiced her Spanish with some of the little girls from the village, who were especially infatuated with Max T's and Miah's beautiful blue eyes.
We ended each day of service with fútbol at the village soccer field. Despite her insisting that she doesn't 'sport', Nikki made the first goal of our jungle pick-up game. After multiple header attempts, Max W was in awe at the young local boys' (and girls'!) soccer skills. Although barefoot and half the age of our trip members, the local kids gave us quite the competition!
It has been a whirlwind so far and we are super excited to continue our trip! YOPO!
Are you interested? Check out our 28-day trip for community service in Peru and get involved by its history, culture and people.