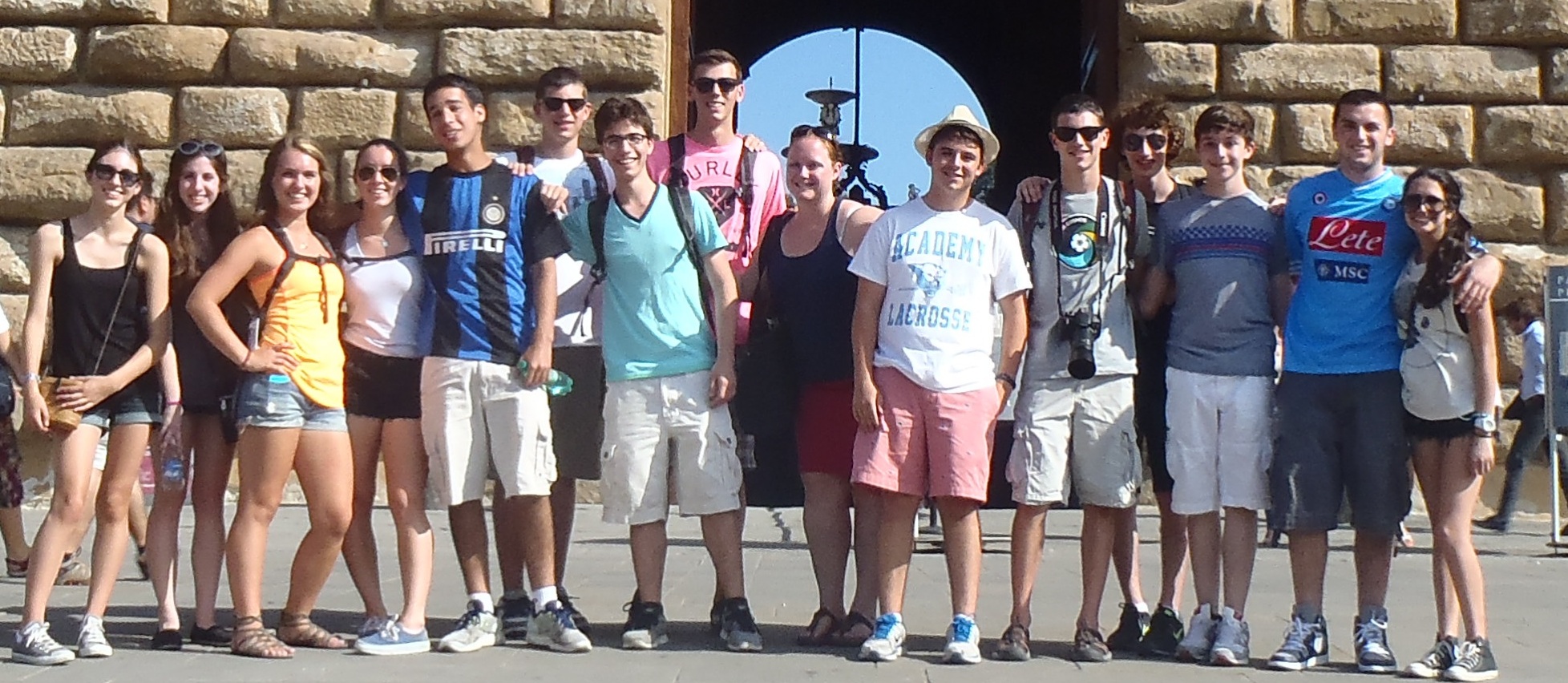 It's been a toga-tastic trip!
When in Rome, do as the Romans do! On our first day in the capital, we got into gladiator mode and bolted straight for the Colosseum. Walking through the underground tunnels of this architectural masterpiece left us  feeling  cooler than Julius Caesar himself. Ben and Jesse channelled their inner warriors and simulated a sword fight in front of the whole gang.  It was hilarious!
Off to Vatican City we went! High ceilings, golden archways and eye-popping paintings definitely got us into the holy spirit! With the help of our energetic guide Paula, we learned about the many legends and leaders that have shaped this historical site. Josh, Tyler and David were marvelled by the paintings that drape the walls of the Sistine Chapel, while Zoe and Sophie had a meaningful moment beneath Mary's Alter in St. Peter's Basilica.
That evening we made our way over to the famous  Spanish Steps for a photo shoot, which was followed by what felt like our hundredth delicious dinner. Then it was time for some hanging at the lovely  Paladium Palace Hotel  before we hit the sack to prep for our second day of Roman adventures!
Our final day of the trip was as perfect as a home-made Italian pizza. It all started with a visit to the Pantheon, where we had the chance to view an actual live mass ceremony taking place. What a beautiful experience.
Next up we navigated our way through the cobblestone streets to see the terrific Trevi Fountain, MAMA MIA was it awesome! Brandon, Zach, Owen and Brad decided to join in on the fountain fun by posing like statues directly in front of this touristic treasure. They put on quite the show for the rest of the crowd! Way to go guys!
Who says that white sheets don't make the perfect dinner attire? Our last meal found  us sporting some serious Roman Togas at Ristorante 'Papa Rex'.   Together we shared a ton of  laughs and good times at our final feast. Kelli, Samantha and Amanda  were definitely feeling the Roman fashion throughout the toga-tastic night!
Eight stops, three beaches, countless  gelato and scenic train rides later, we can't  believe our summer travels have finally come to a close. Holy spaghetti and meatballs are we ever going to miss each other!!!! Here's to an amazing trip and some truly amazing friends. Thanks for an outstanding summer WCC/360 trip!!!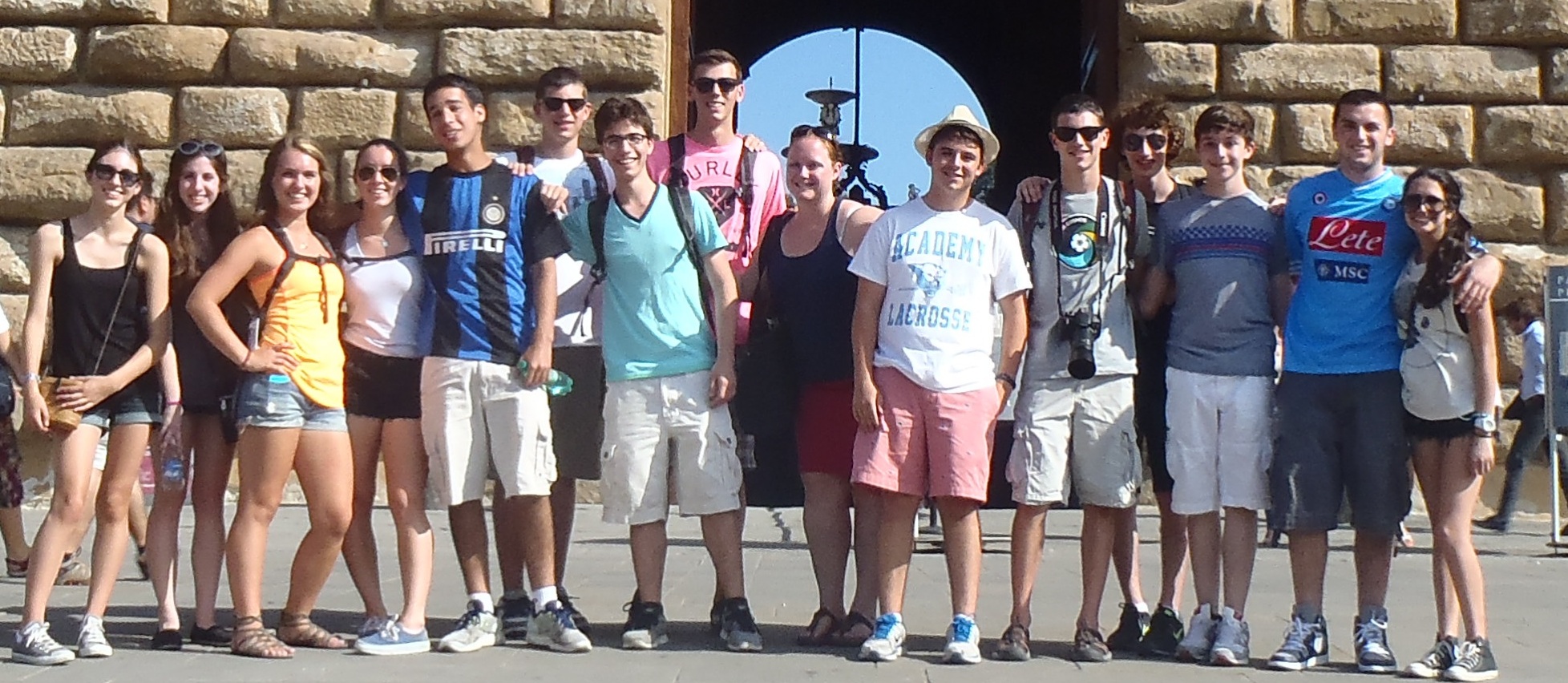 That's all familias! Arrivedercci and see you all back on home soil!
The Westcoast Blogger
If this sounds like an adventure you'd like to be a part of, explore our Westcoast Connection 16-day program for student travel to Italy!