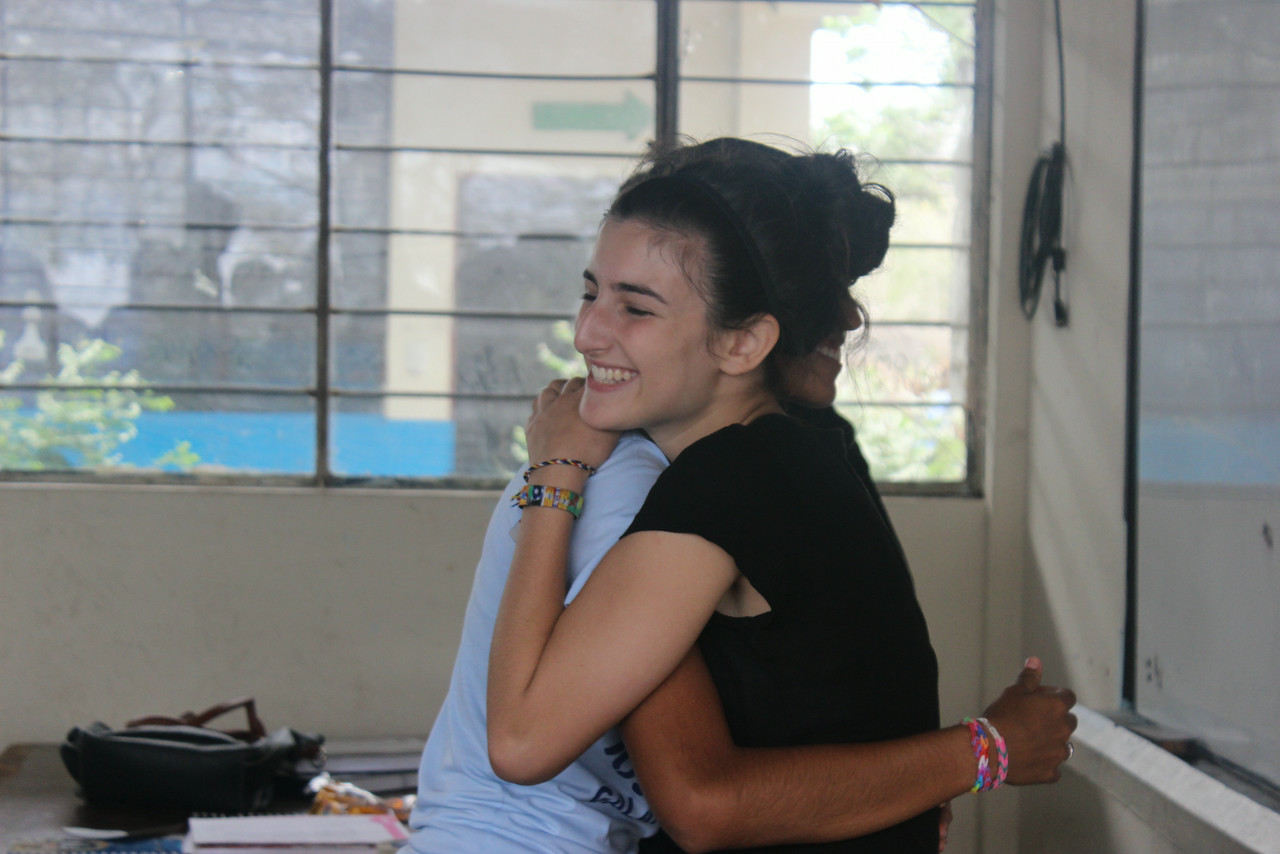 Hola amigos & familia!
We had a ball in Baños! Our time spent in the touristic town was full of adventure with a lovely side of relaxation. After a wonderful first afternoon hanging by the hotel pool and an epic game of 'Scategories', wefelt rested and ready to gear up for some raging river rafting. Jax, Julia S, Julia T, Tom, Sam D, Sam M, and Steven were the first crew to brave the white water rapids and cheered the whole way down. Talk about a trip with some good "flow"! Later that evening we toured the local markets, grabbed some grub and then hit up the 'Volcan Night Club' for some dance fiesta fun. Alissa M and Alissa S didn't stop grooving all night! The whole 'sha-bang' was very 'Dancing with the Stars' meets Ecuador!
Wow waterfalls! We arose the next morning to embark on a scenic hike to a gorgeous set of falls that left us completely soaked and satisfied. Jenna, Flora, Amy and Aliza were some of many to slip right underneath the water, their laughter echoing throughout the surrounding valley. Who needs a water park when you've got gigantic falls right in your backyard? Certainly not us!
And then, the moment we had all been waiting for- We made it to the Galápagos Islands! We were so excited and we just couldn't hide it! We started off the epic last leg of our trip by learning about the beauty and mysteries of these spectacular islands from our new Galapagos guides, Carrrrrrlos and Andrrrreas. After we were brought up to speed, we geared up in flippers and goggles for our first snorkel experience. Splashing away amongst the angelic creatures of San Cristobal Island was absolutely breathtaking. Here's what went down- Brooke, Rebecca, and Val had a close encounter with a Sea Lion and took awesome pictures, Sabrina spent a bunch of time chilling with some Sea Turtles in the water and Liza spotted two Sting Rays. In other Sea Lion news, Olivia was snorkelling around when a sassy Sea Lion grabbed one of her flippers right off her foot! We all had a huge laugh about it, it was too good! The next morning we set sail for  'Kickers Rock' where the wonderful marine adventures continued. The whole gang kept spotting a huge assortment of underwater life the entire day- we swear it was better than the 'Under the Sea' scene from 'The Little Mermaid'!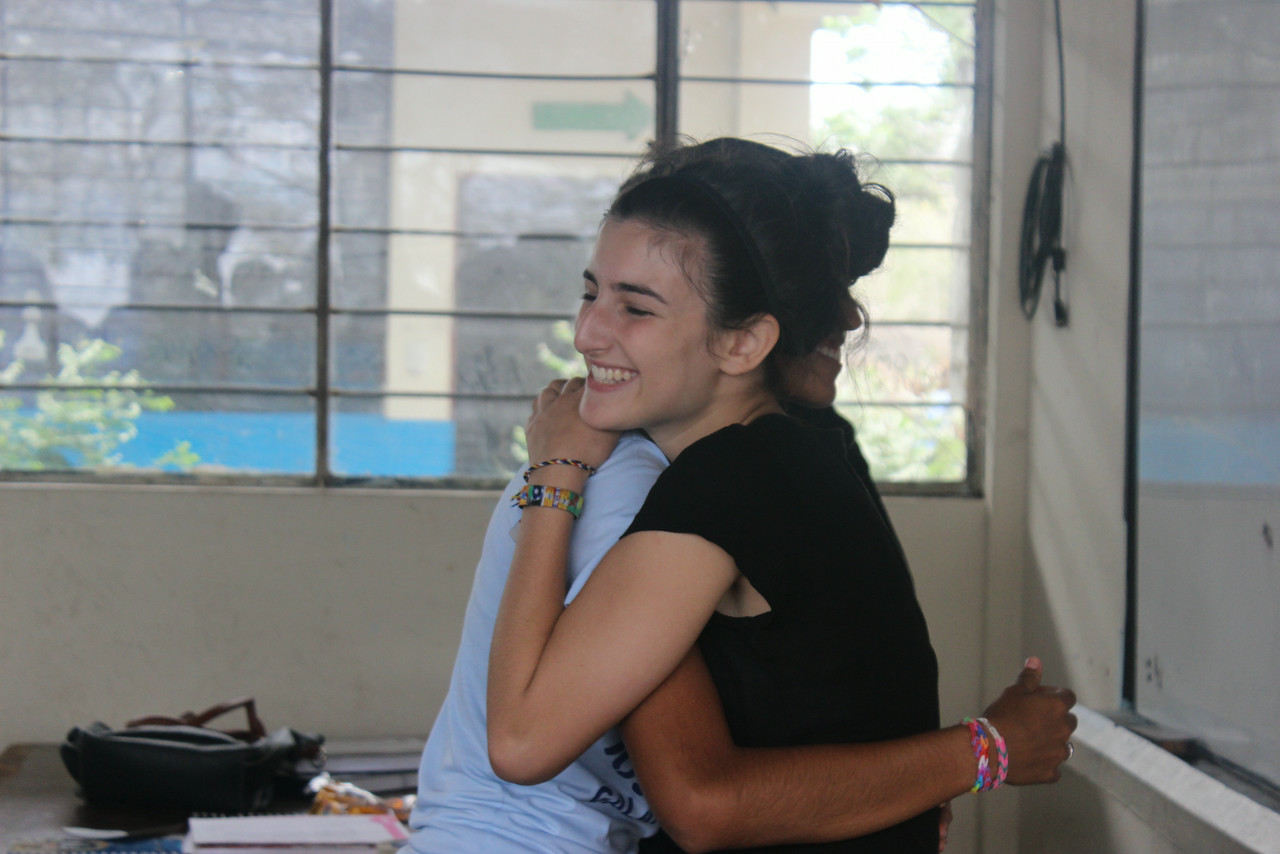 Our service work on San Cristobal Island was quite inspiring. We had the chance to work at a local high school and assist the faculty members with a variety of renovations to the entire campus. Josh helped revamp the schools basketball court, while many others gave a new paint job to some of the classrooms. Jon and Brendan even got the chance to shoot some hoops and play soccer with some of the students. We couldn't be prouder of our work throughout this beautiful country.
Well folks, it looks like we have reached the last week of our trip and are dedicated to squeezing in as many unforgettable experiences as possible.
There's still so much to do. Santa Cruz Island here we are! We're off to explore a Tortoise Sanctuary, hit the seas for kayaking, work on a reforestation project and of course fit in some final beach and hang time. We can't wait to share everything upon our return -see you in a little while everyone!
Chao!!
The Westcoast Blogger