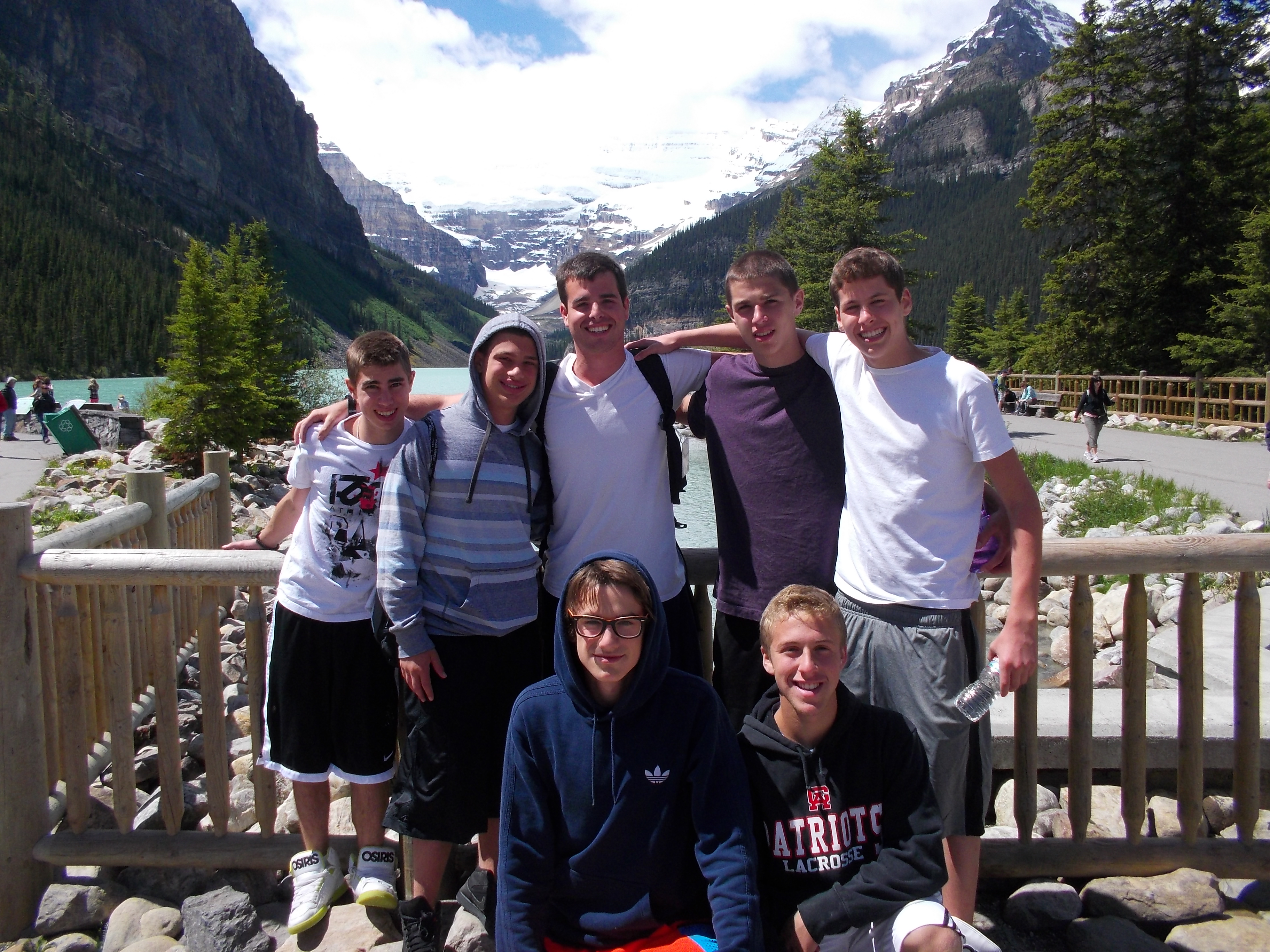 An update from the American Voyageur: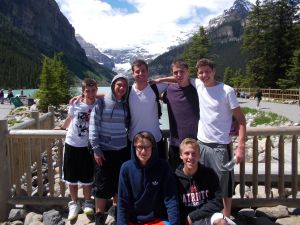 Dear Parents of American Voyageur,
We are officially back in the USA! Our last couple of days in Canada were a blast. Whistler in the summer time is absolutely magnificent. Ari, Remi, Alec, Griffin, Adam Si, Robbie, Danny, Alex L, Adam Se and Julia went skiing down the snowy slopes in their t- shirts and sunglasses.
While the ski group was out on the mountain, the rest of the trip members got to enjoy the beautiful scenery on the peak to peak gondola ride. On the way down from the mountain Alex S. spotted a black bear cub roaming the woods.
The winter activities continued with ice skating. Isabel, Matt, Dani B. and Brandon learned how to skate with a little help from their friends. By the end of the night they were all pros, helping their teams in the skating relay race for the prize !!
We just left Seattle and it was full of great sites! At the Space Needle Joey got awesome pink space needle socks, which he rocked the rest of the night. Emma, Marielle, Rebecca and Jesse posed in
front of the beautiful sunset at the Space Needle and contributed to the famous gum wall at Pike Place Market. Also at the market, Sabina, Dani N., Steph, Sam, Lexie and Shayne enjoyed the street performers and all got crazy balloon animal hats.
After days of searching and anticipation, Seth and Jason finally found the beloved Chipotle restaurant and were extremely proud to be the first two customers of the day. Rachel, Victor and Jessica showed off their talents by rocking out at the Experience Music Project singing their hearts out. Rock On!
We are loving our time in the city and are excited to go camping in Mount Hood later today.
California is just around the corner and we are all psyched!!
The Westcoast Blogger