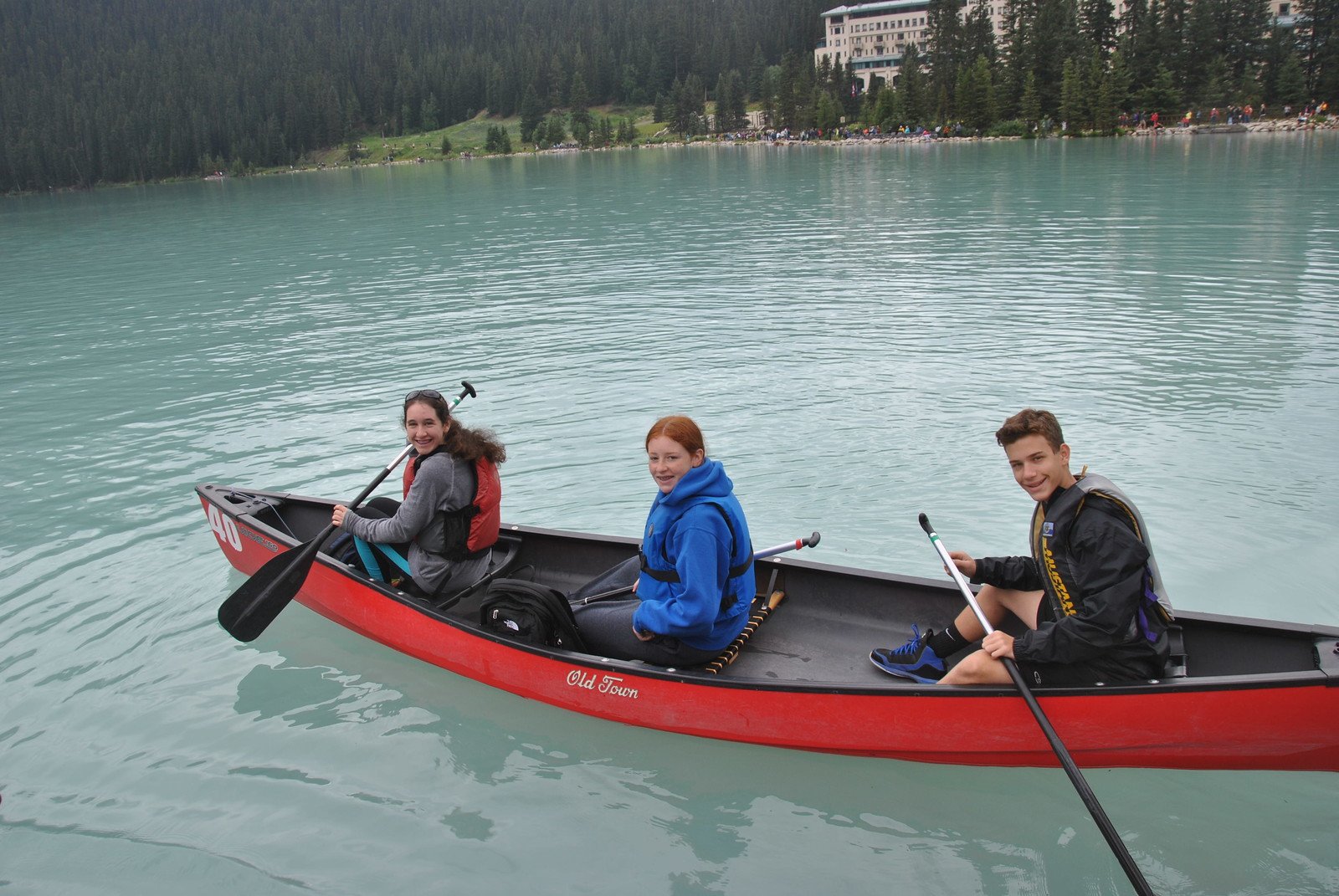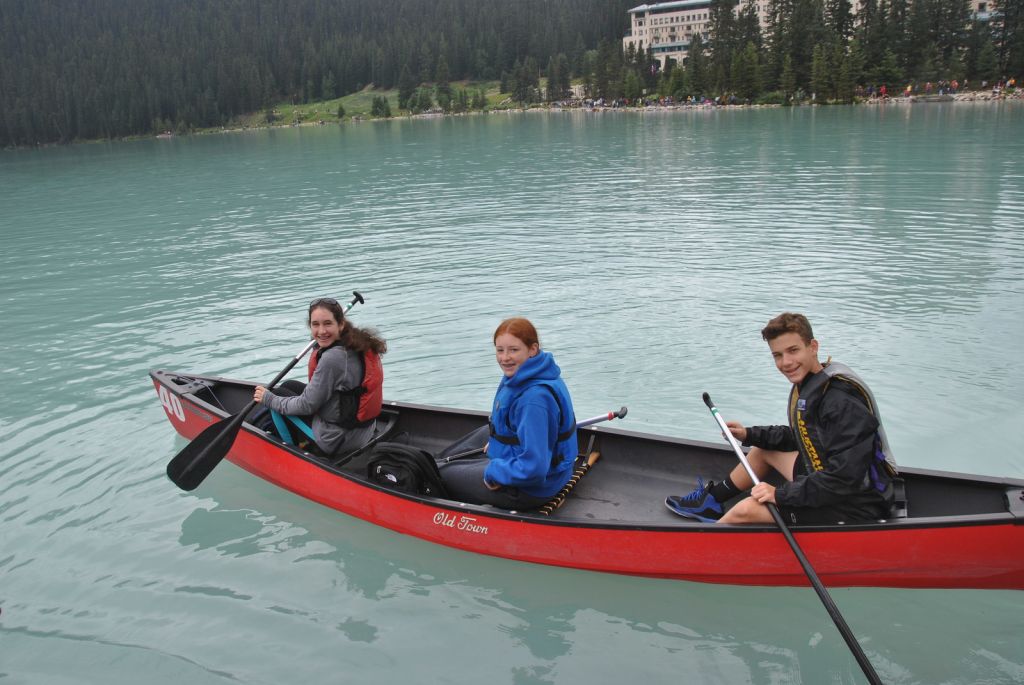 Hello from the gorgeous town of Park City, Utah! This destination is bittersweet for us as it is our last stop of our adventurous journey.
After an incredible experience in Canada, we crossed the border and headed to Glacier, Montana. Here, we resided at our campsite nestled between snowcapped mountains and green plains. After setting up camp like pros, we had a campfire and roasted marshmallows while enjoying each other's company and the breathtaking stars above. The following day we went on a boat ride on the renowned St. Mary's Lake in Glacier National Park. Trip Members reenacted Titanic at the bow of the boat and laughed as they took in the superlative views of the water. Afterwards, we hiked up the famous Hidden Lake Trail, which supplied us with views of the stunning summits and wildflowers.We returned to our campsite to eat a delicious Mexican feast consisting of tacos, guacamole, nachos, and salad. Even the rainfall was not able to affect our Trip Members' spirit—we continued to have a blast around the fire pit for the remainder of the evening.
The following day, we packed up our campsite and headed to Montana State University in Bozeman, Montana for the night. We enjoyed an outdoor barbeque before heading to a movie theater for our evening activity. Trip Members were able to select the movie of their choice and shared popcorn with one another. Upon our return to the dorm, we celebrated Carly's 15th birthday with cake as a family before going to bed!
In the morning, we boarded our bus to Jackson Hole, Wyoming.  During the ride, we stopped at Yellowstone National Park for lunch.  Jason P tried bison in his chili and savored every bite.  Subsequently, the group witnessed the spectacular sight of the Old Faithful geyser erupting. Once we arrived in Jackson Hole, our group checked in to the opulent Cowboy Village Resort, where we stayed in luxury log cabins. We truly felt like members of the Wild, Wild West! We enjoyed a scrumptious dinner buffet at a nearby ski resort followed by a notable visit to Moo's Ice Cream Shop.  The next morning, the group went white water rafting on the Snake River. The boats enthusiastically cheered "Row, row, row your boat," while paddling through the Class 3 rapids.  After rafting, we had free time to explore the historic town.  Cole, Ben H., Sarah L., Rachel, and Alyssa took a horse-drawn carriage ride through town while Ethan, Alex G., Matan, Josh, Noah, and Jared played sports in the park.  For dinner, we ordered in pizza to the hotel and trip members had a wonderful time playing cards and bonding with each other.
We said farewell to Jackson Hole while we began our final bus ride to Park City, Utah.  Although our trip is coming to a close, some Trip Members are already making travel arrangements to see each other in the future.  We will make the most of our last day together and give you all a final update soon!
-The Westcoast Blogger