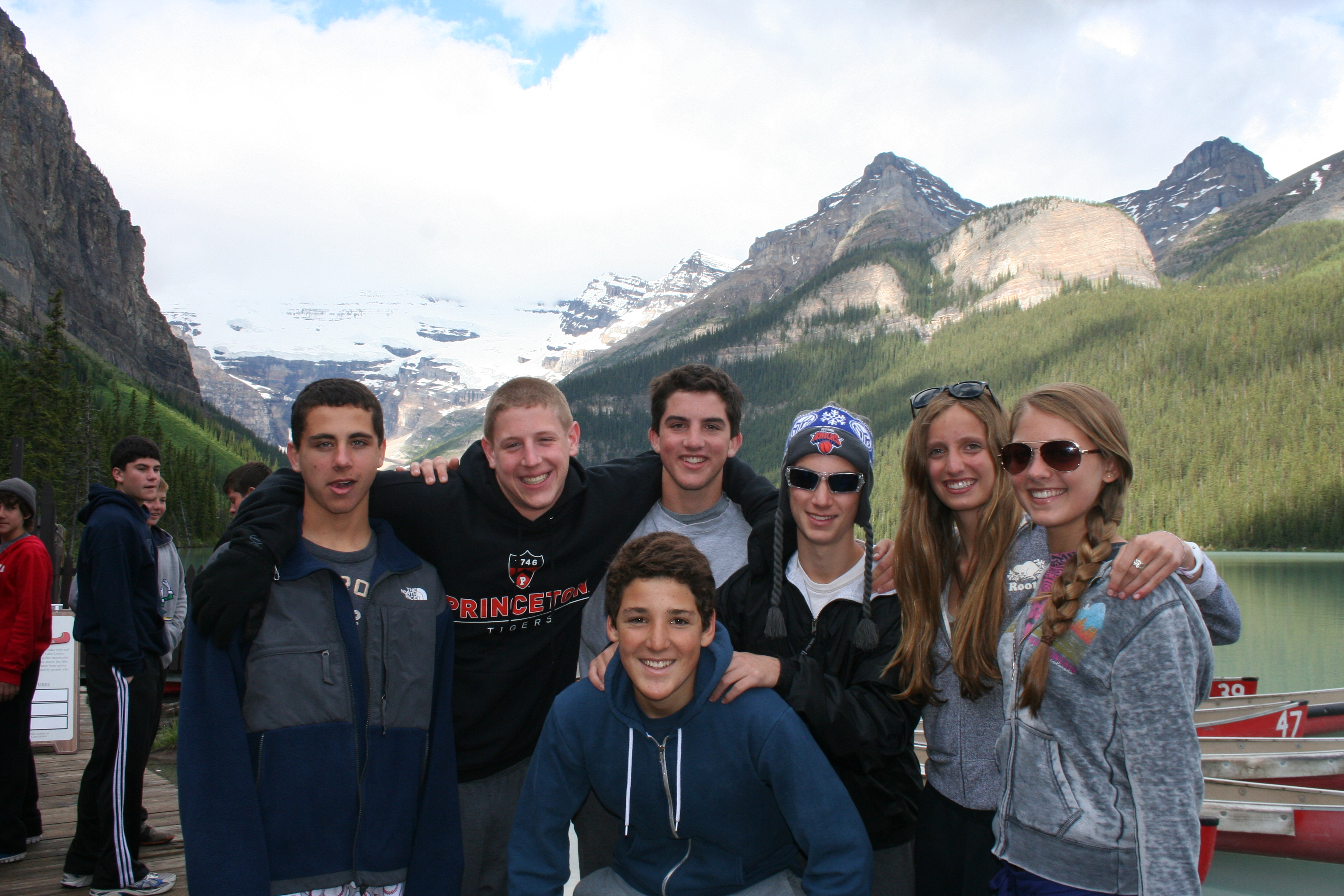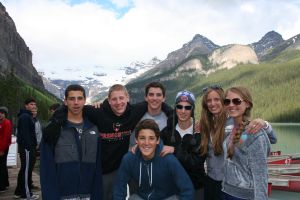 Hello everyone back home,
Imagine waking up surrounded by white capped mountains and immersed in a natural silence that just can't be found in any city. That was our experience on Tuesday after spending the first of our two nights in Gallagher Lake campsite, a few hours east of Vancouver. The day began on a high note as Alex, Charlie, Liam, Jack, Camille, Amanda and Hannah treated the rest of us to a hot breakfast that rivaled that of any hotel. Great scrambled eggs Charlie!
The group needed that hearty meal seeing as we had a busy morning of wakeboarding, waterskiing and tubing.  Seeing Jake move back and forth through the waves on a single ski was almost as inspiring as witnessing Max's perseverance pay out as he finally managed to get up on a wakeboard for the first time. Good job boys!
With a quick stop back at the campsite for a pasta feast, we were ready to hit the local bowling alley for a high stakes bowling tournament. Congratulations to Justin, Fed, Russel and Hannah who were pin champions on their respective lanes. You were all so close to hitting a triple digit score…
We are currently Eastbound towards Banff, Alberta through the magnificent Roger's Pass. The first few hours of the drive have already flown by as we announced the King and Queen of the day (Alex and Gabby) and started our amazing race team competition. Over the next few days we will be recording points for a wide variety of games and competitions. First on the schedule was a Westcoast favorite, "name that tune". A total of 50 different songs encompassing every possible genre were played and Noah, Jonathan, Dan M, Gabby and Leo recognized the most by a long shot. We will see how well they fare in the photo scavenger hunt set to begin in Banff!
We have passed the half way mark and hope that the rest of the trip is as successful as the first two weeks which have been a blast. Enjoy the next 12 days, we know we will!
Karl, on behalf of the whole Odyssey crew
The Westcoast Blogger