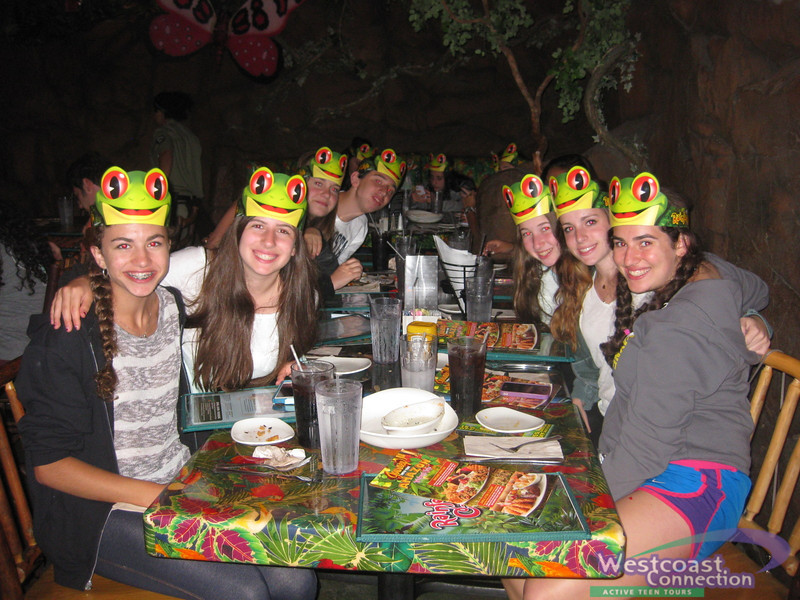 Hello from the "West Coast"!
After arriving at our mountainside condos in Whistler, we went into the village for dinner and to explore. Courtney, Amanda and Hayley S. were so excited that there was a sushi restaurant in town. Ben C. tried sushi for the first time and enjoyed it! Everyone was excited to go to the grocery store to get food to cook at the condos. Some girls even bought cookies to bake!
It was finally time for some summer skiing for the Voyageurs. Brian and Jack J. were shredding down the mountain after one run! In the afternoon, Matt B., Scott, and Zach B., stepped up and joined the mountain biking group to show off their skills. For dinner, we made baked ziti, lasagna, and salads in our condos. While this was a new experience for most, everyone was able to cook a great meal for themselves. After an active day, we spent some time in the pool and hot tub to relax and have fun with our friends. It's amazing how much we have done in only 2 short weeks!
On Day 14, the Voyageurs made a stop for lunch at Granville Island in Vancouver. Ben T. and Joseph showed Zohar their favorite spot to get seafood, while most people went to the market to search out the local culture. For dinner, we went to the Rainforest Cafe and everybody put on frog hats except for Zach M. who wore a panda hat! After dinner, it was time to take a ride to the top of the Space Needle for a beautiful view of Seattle. Even those afraid of heights, conquered their fears.
We were so psyched to get a chance to go into the city of Seattle. At Pikes Place Fish Market, Alec  S. threw and caught fish with the employees. He didn't let one fish slip out of his hands! Everyone went straight to see the 'original' Starbucks and to see the 'gum wall'. Lauren, Jordan, Maddie, and Sarah wrote their initials in gum to leave their mark on the wall. At the Experience Music Project, Sydney T. was extremely happy that there was a Nirvana exhibit while Dylan B. spent time learning how to mix tracks and everyone, including the staff, made music videos while singing and playing different instruments.
Our Whirlyball tournament that night was so much fun. For those of you who don't know, Whirlyball is a game where two teams compete in bumper cars to score baskets with a wiffle ball using lacrosse sticks. Valerie, Ari, Becky, Ben C., and Lauren went undefeated for all 6 of their games. Following a lot of excitement, we went back to the pool for a night swim. We cannot wait to get to Oregon for some skiing and mountain biking!!
It's been a great two weeks so far and we can't wait for what is to come! We are so excited for California in a few days!!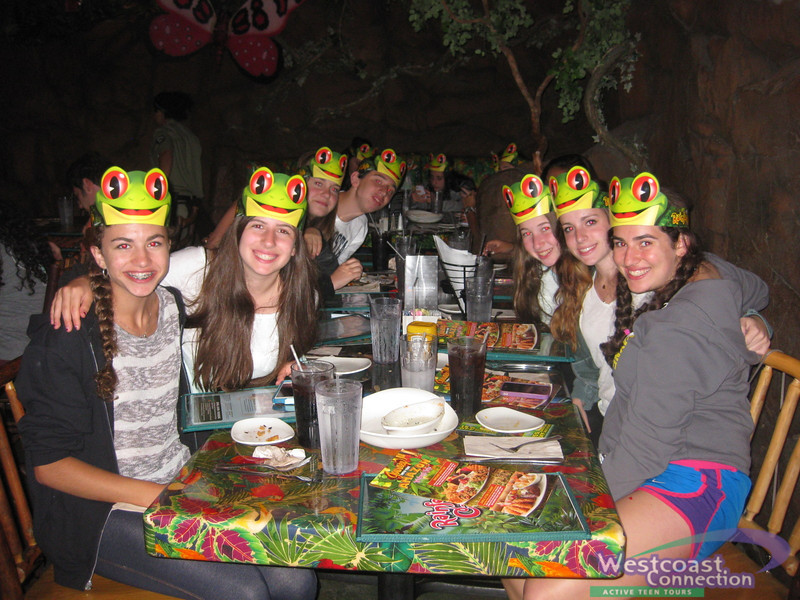 Over and out,
American Voyageur Staff