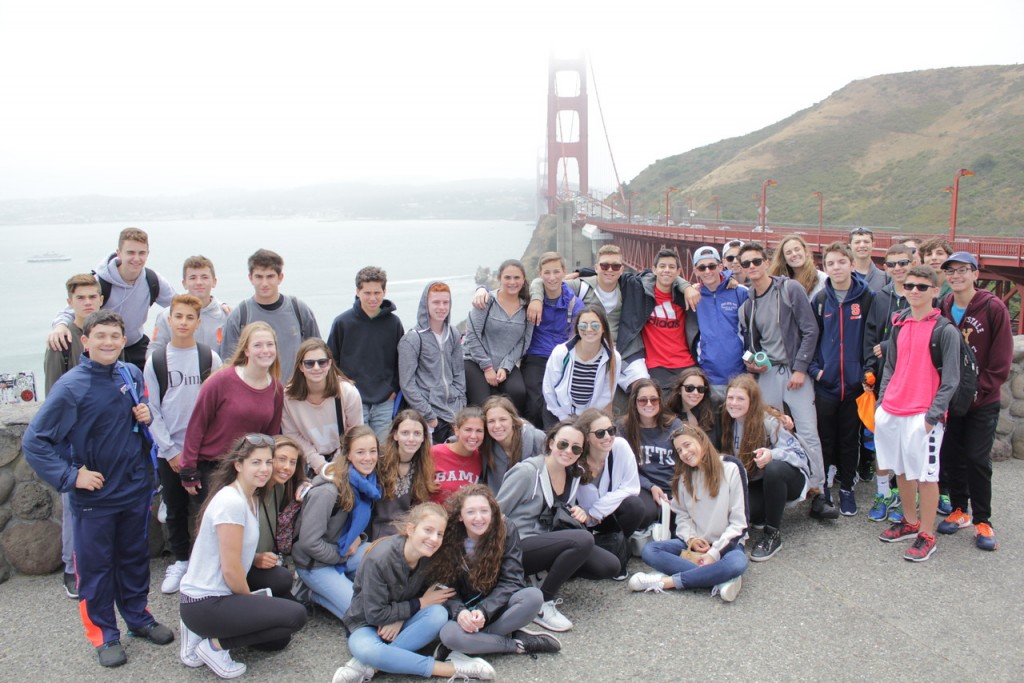 Hello, California & the Canyon Families!
It has been a whirlwind week since our last blog post—so much has happened out here in California! After leaving San Francisco, we had a song-filled bus ride over to Lake Tahoe. The trip members got to spend the day at a beach and go tubing out on the lake, and everyone had an opportunity to relax and get some sun.  We took a gorgeous cruise of Lake Tahoe, getting to take in the sights and take a ton of great photos; make sure to check those out! Our first night of camping ended with a hilarious game of Family Feud and some classic campfire s'mores. The second day in Tahoe, our trip members got to experience the rapids of the American River, which ended in a group-wide splash competition. It was great to see the kids letting loose in an environment that they're not typically exposed to, and it was unanimously everyone's favorite program thus far. We finished our last night in Tahoe with a wild game of Minute to Win it, which included a lot of hilarious activities and a lot of laughs. Only a few days into the trip, and they were already acting like they've been friends for years.
We spent a couple of days in Ventura Beach, California, after a bus ride of songs, movies, and games.  The trip members got to spend a couple of hours at the beach, enjoyed an Italian Night dinner (so delicious!), and got to see the summer-hit movie Central Intelligence. After a good night's rest and four days of camping, the trip members were ready and excited to head down to Los Angeles!
We have been in LA for a few days now, but WOW—it has been packed with activities. Our afternoon on Venice Beach allowed the trip members to explore the famous Muscle Beach, where some of them even showed off their best pull ups and weight lifting alongside the pros. After arriving at UCLA, the trip members got to explore the campus facilities; a few even got a pick-up game of basketball started, while some swam laps in the outdoor pool. We spent the evening at Hollywood and Highland, where the trip members found the stars of their favorite actors and singers, and finally got a glimpse of the Hollywood sign!
Day 2 in Los Angeles allowed the trip members to explore their more serious and thoughtful sides at the Museum of Tolerance. The museum was interactive, with many different media platforms that gave the trip members an opportunity to participate and take a hands-on role in the tour. All of the guides complimented our group on how courteous and respectful everyone was, and we were able to begin our day on a high note. Following the museum, trip members spent time at an awesome farmer's market, getting to sample the best fresh food that LA has to offer. After a stint of window shopping on the famous Rodeo Drive, we headed to The Improv comedy club for dinner and a show. The comics were great and had everyone laughing like crazy. One of our trip members, Nick, even got brought up on stage by one of the performers! It was a hilarious end to an incredible day.
We have a couple more days in Los Angeles before heading down to San Diego. Keep an eye out for another blog post next week!
Signing off,
The Westcoast Blogger