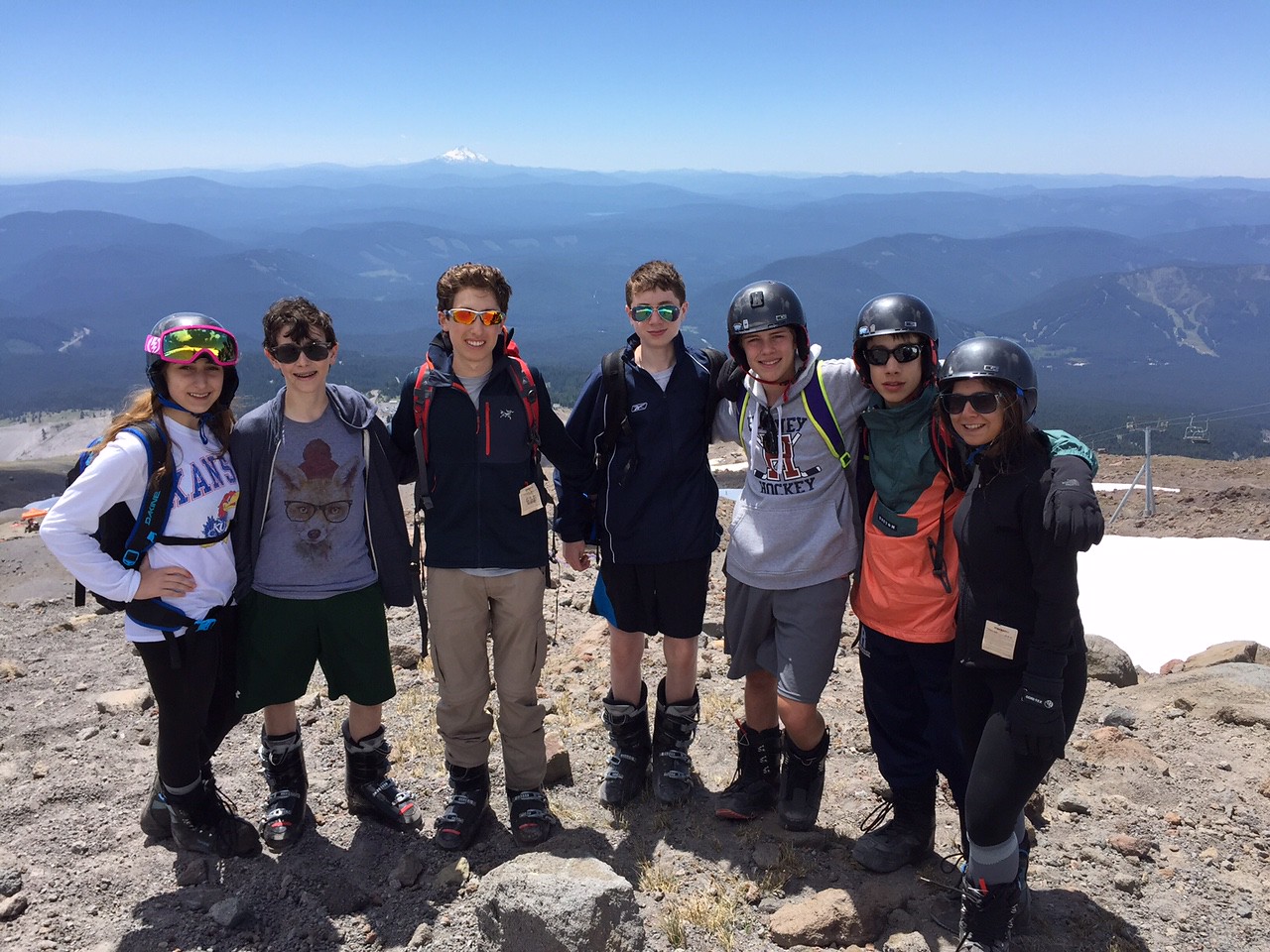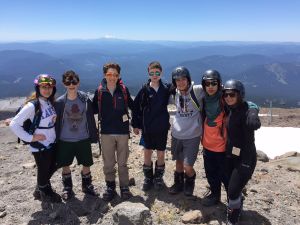 Greetings from magnificent Seattle, Washington! We have been having an absolute blast on the Northwestern Odyssey and are excited to share our adventures with you.  Our journey began on Sunday, June 28th when we all flew into the Portland airport.  We began to play ice-breakers in order to get to know each other. The fun started with a name game that included sharing hometowns and aspirations for the trip. Next, we boarded our brand-new bus for the first time and greeted our incredible driver, Wendy. On our drive to the campsite, Trip Leader Hally educated our Trip Members about the geological history of the Mount Hood area. Once we arrived, we learned how to properly set up our tents. Our group laughed together and bonded quickly as we pegged down ropes and created our site. Proceeding was a cook out with hot dogs and hamburgers, followed by banana boats: roasted bananas topped with marshmallows and chocolate chips! Amazing yumminess!  Johnny took the opportunity to invent a new form of s'mores made out of a hamburger bun.  After a long and exciting first day, everyone fell asleep quickly in their tents.
On Day 2, our Trip Members awoke to a pancake breakfast with a topping bar.  Next, our advanced skiing group left to go conquer Palmer Glacier. It was warm enough that some participants wore shorts as they zoomed down the mountain with agility and speed. Meanwhile, the rest of the group traveled to the Mount Hood Ski Bowl: a recreational adventure park. Trip Members enjoyed mini-golf, batting cages, and an alpine slide. In the afternoon, we returned to the campsite to swim at the pool and play basketball. For dinner, we whipped up an amazing meal of tacos, nachos, salad, guacamole and quesadillas. At night, our Trip Members competed against each other "Barnyard Style": The Chickens & Pigs Team versus The Cows & Ducks Team. The two groups battled each other during three creative activities including Apple Toss and Broken Telephone. Everyone was impressed with Rosie's ability to accurately convey the minute details of the staff's tortilla-candy artwork. Both teams showed valiant effort, and every competition ended in an outburst of laughter.
On Day 3, we packed up camp and before we knew it were arriving into Seattle. Trip Members immediately rushed to the pool to enjoy the sunshine and great hotel amenities. Everyone was pleased that the hotel offers complimentary warm chocolate chip cookies! Next, we got on the bus to go to the Rainforest Café. Our group enjoyed an exotic meal while watching the moving animals and rain effects. After our meal, we headed to Gum Wall Alley near Pike Place Market. Trip Members added to the wall and took funny pictures in front of the landmark. We then headed to The Unexpected Productions Improv Show. The group was in tears when Jason P, one of our Trip Members, was called on stage with the improvisation actors. We ended our night with ice cream while overlooking the hazy blue mountains on the water.
This morning, everyone was impressed with the breakfast spread at our hotel. We loaded up on crispy bacon, pancakes, eggs and fresh fruit before heading on the bus.  We then drove to the Seattle waterfront to go kayaking and had an incredible time looking at the world-famous skyline from their kayaks in the Puget Sound.  Next, we headed to Pike Place Market to explore the various food stands and items for sale. Trip Members enjoyed an array of different treats and enjoyed traversing the winding alleys in the area. Later, we traveled to the Electric Music Project (EMP) Museum. We saw rare artifacts from renowned artists, such as The Beatles and Jimi Hendrix. That night for dinner, the Trip Members decided to have a "phoneless dinner"; they placed their phones in the center of the table and had a competition to see who could check it the least during the meal so that they could enjoy each other's company. We ended the night by playing Whirlyball; a sport that combines basketball, lacrosse and bumper cars. Trip Members spent the night laughing in their bumper cars as they attempted to shoot the ball into the basket. We truly have a unique and wonderful group—can't wait to see what the rest of the summer brings!
Until next time!
The Westcoast Blogger
Interested in our USA and Canada tours? Learn more about Westcoast Connection's Odyssey 17-day and 25-day itineraries.
Save
Save