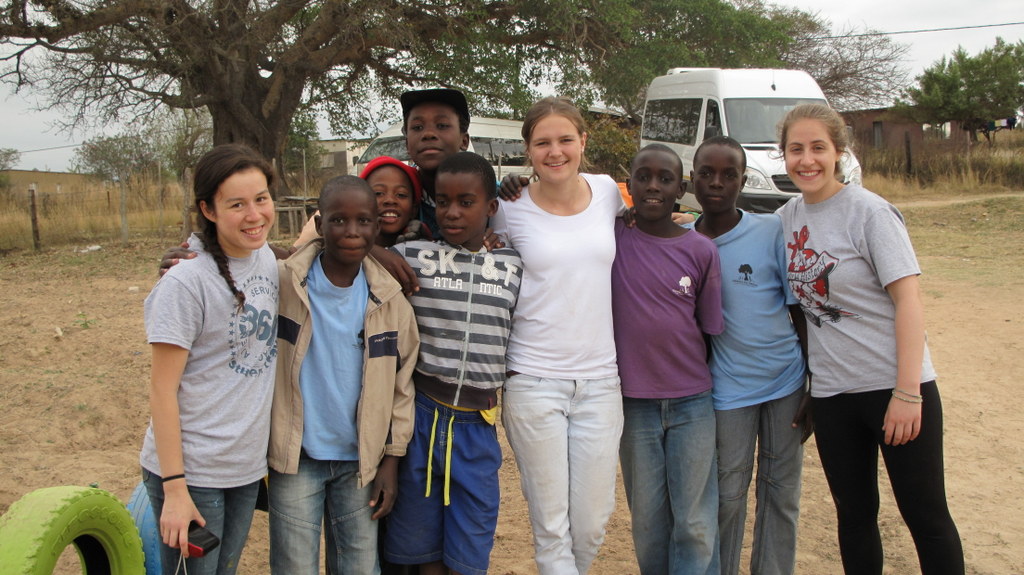 There is only a week left of our journey together in South Africa and so much has happened since the last blog.
Our St. Lucia project is now complete and our work at the Inkanyesi Crèche was incredible! Over a delicious dinner on our first night in St. Lucia, we met our new service partners from African Impact, Sonja and Monique, who gave us an in-depth look at the problems that plague the rural area such as lack of clean water, electricity and extreme poverty and the project we would be working on over the next four days. Inkanyesi crèche caters to children up to five years old and does not receive any funding from the government. Last year, 360˚ began work on the school with the help of volunteers and the crèche officially opened on Nelson Mandela day! This year, we were to help out with new projects like expanding the crèche to have two rooms, painting, gardening and giving the teachers a much needed break by teaching the children.
We got to work quickly and divided into four teams to tackle one project a day. The most ambitious project of all was to construct 200 bricks from scratch by mixing cement, pouring the cement into moulds and then flipping them over to dry in the sun. A serious job that was necessary to start demolition and renovations on the new wing of the school that would include a small kitchen and nap room for the youngest students. And of course our crew loves a challenge so we got right to it! Monique warned us that the most bricks ever made by a group of volunteers in one day was 38, so she understands she's asking a lot of us to make over 50 a day for the four day project. We got right to it and in the first day beat the record by making 42 bricks! By day three, Zac, Perry, Max, Nick, Matt A., Sean, Ben, Riley and Sarah E. had set a whole new standard for future volunteers with 88 bricks in one day! By the end of day three, we had made 209 bricks (a day early) and the new crèche renovation could finally begin! Mama G., the big cheese of Inkanyesi, was overjoyed and couldn't believe how hard everyone worked. Natalie, Nikki and Athena worked their magic on the inside and outside of this school too, wielding paintbrushes to whip up a mural of African animals and a,b,c's that all the preschoolers kept pointing at excitedly and yelling, "enhle" in Zulu, which translates to "beautiful". We used Matt C's experience in construction to help the staff repave the cracked and dilapidated floor of the school while Stevie, Tamzen, Cody, Jamie and Michala charmed the students with games, songs and arts and crafts like face painting! Before the end of our time in St. Lucia we also managed to fit in a community garbage pick-up and lend our energy to another crèche in the area that was overflowing with children who let's just say "really enjoyed" playing with us! When it was time to say goodbye, they hopped into our buses and wouldn't leave, dancing and cheering as the bus bounced up and down. Much to their teachers' dismay, they ran down the dirt road after us waving, singing and reaching up for high-fives as we drove away.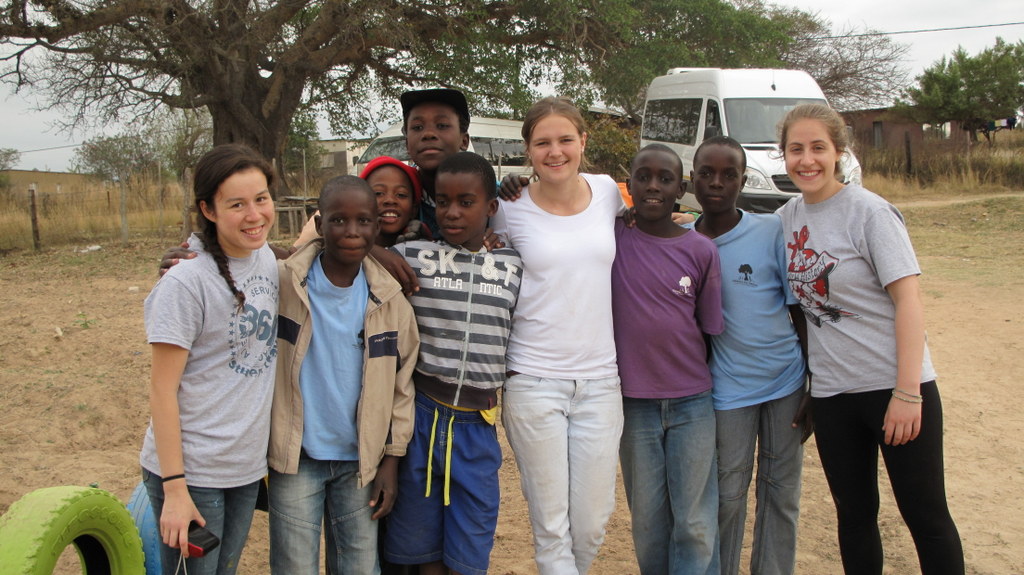 We also celebrated a birthday this past week! Nicole turned 17 and worked hard during the day at our service project but celebrated at night during our Zulu cultural experience. We danced and high kicked our way around the bonfire (it's a Zulu thing) and finished off the evening with a sparkly cake and present from the 360˚ staff.
As we drive towards the final leg of our trip and our last community service project in Simons Town the spirits are high and we have no doubt that we can knock the socks off our next school too!
Woooooohoooo,
The Westcoast Blogger
Check out our 13-day and 25-day trips for a unique student travel to South Africa with wildlife, scenic landscapes, and cultural experience.