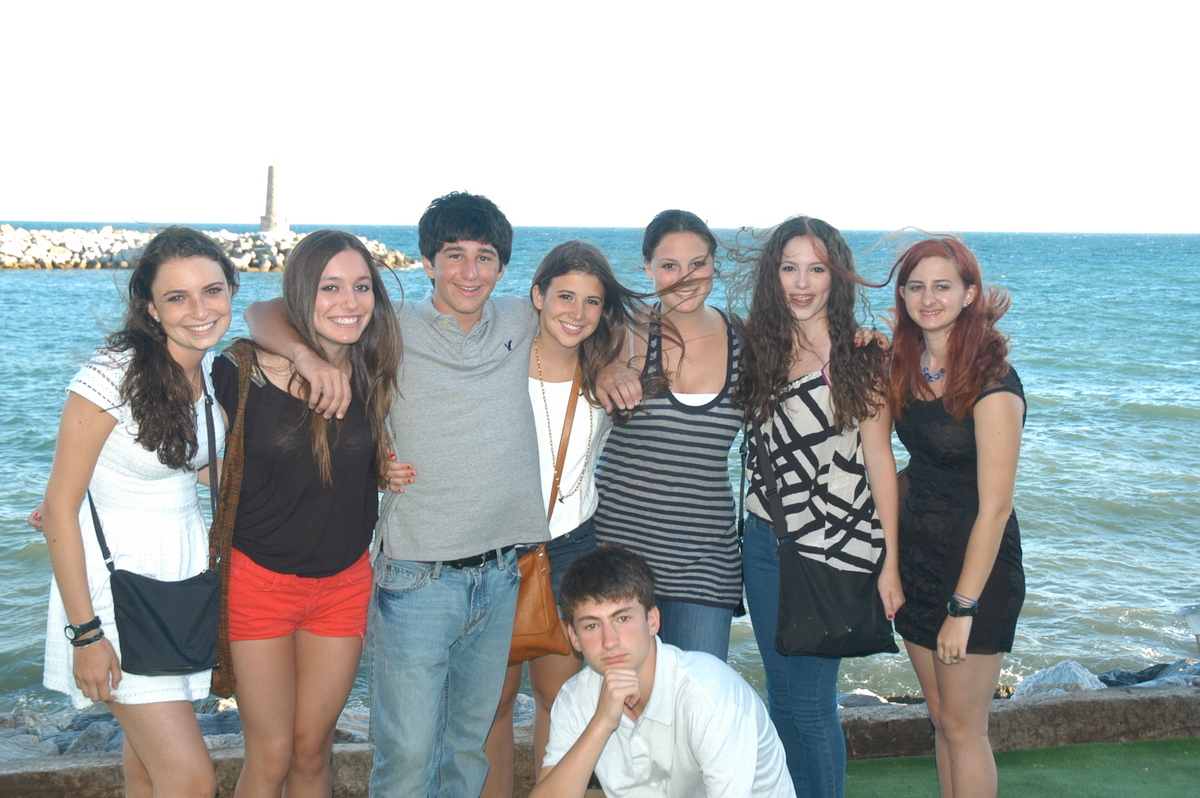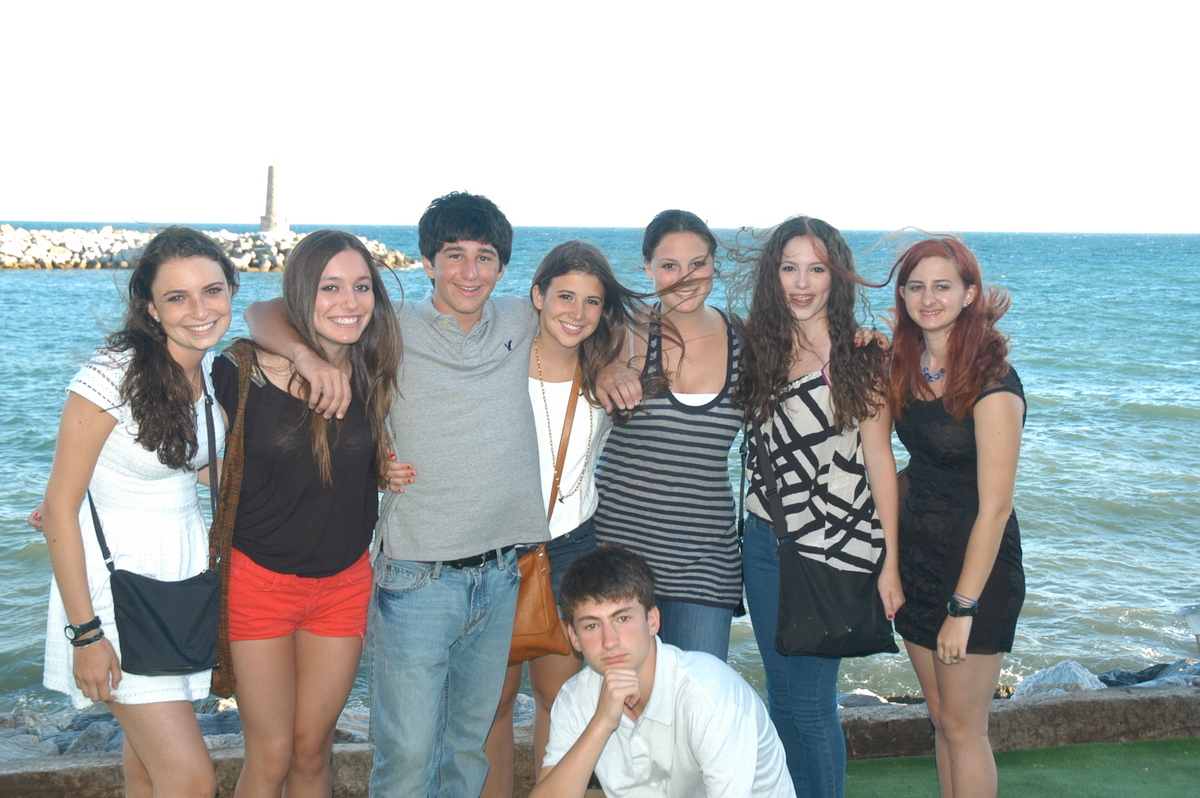 Queridos padres y amigos,
 Guest Trip Member Mike gives a summary (in Spanish!) of what we did in Seville: "Sevilla es una buena parada del viaje.  La gente es muy interesante.  Hay mucha gente en las calles que hacen trucos.  Fuimos a la catedral y al Alcázar, un palacio que era muy intricado.  Aprendiendo el Flamenco fue muy divertido y después de la actividad nosotros fuimos a un espectáculo de Flamenco.  También pasemos en el parque María Luísa, la Plaza de España, y una discoteca." Translation: "Seville is a great stop on the trip.  The people are really interesting.  There are a lot of people in the streets who do tricks.  We went to the cathedral and the Alcázar, a palace that was very intricate.  Learning Flamenco was really fun and after the activity we went to a Flamenco show.  We also spent time in María Luísa park, the Plaza de España, and a disco."
Thoughts from other trip members:
On the Bullfighting Museum:• "Me gusta el museo taurino.  Quiero ir a una corrida ahora."  ("I like the bullfighting museum.  I want to go to a bull fight now.") -Danielle F.• "Antes de esta lección no sabía nada de la cultura de los toros, pero aprendí que los toros valientes pueden vivir" (Before this lesson I didn't know anything about the culture of bullfighting, but I learned that the brave bulls can live.") -Vikki   On our tour of the cathedral and the Alcázar:• "Me gusta la catedral porque era muy impresionante." ("I liked the cathedral because it was really impressive.") -Sarah K.• "Me gusta la visita a la Giralda." ("I liked the visit to the Giralda [the bell tower we climbed]."  -Brian• "Seeing the tomb of Christopher Columbus was really cool." -Samie W.• "I thought it was cool that they mixed the three religions in one building." -Perri  
On Flamenco:• "En Sevilla, me gustan las clases de Flamenco, porque es un baile diferente de España y es parte de la cultura." ("In Seville, I like the Flamenco classes because it's a different dance from Spain and part of the culture.") -Rachel• "Probamos a bailar Flamenco pero fue muy difícil.  Entonces, cuando vimos la presentación de Flamenco yo pensé que fue fantástico porque sabía que era difícil." ("We tried to dance Flamenco but it was really hard.  Later when I saw the Flamenco show I thought it was fantastic because I understood how difficult it was.") – Murielle• "Amo la emoción del baile de Flamenco." ("I love the emotion of the Flamenco dancing.") -Lisa• "I didn't expect the dancing to be quite so intense." -Helen• "The Flamenco dancing was amazing because you could hear her feet vibrating!" -Christi  
On our night at the discoteca:• "Me gusta la discoteca." ("I like the disco.") – Becca L.• "La discoteca fue muy divertida." ("The disco was really fun.") -Allie B.   On Sevilla in general:• "Each city gets better and better." -Natasha• "Sevilla es llena de cultura y architectura magnifica." ("Seville is full of culture and magnificent architecture.") – Elana• "Es una ciudad muy bonita y antigua." ("It's a beautiful and old city.") -Nicole  
Other thoughts:• On our way to Seville we passed through La Mancha and passed old windmills like the ones Don Quixote fought in the famous Cervantes novel.  • One evening we had a mysterious ceremony during which all the students received "Spanish" names.• Everyone enjoyed some downtime in between sight-seeing.  Kath and Annie commented, "Nos gustó la piscina.  Tomamos el sol y escuchamos música." ("We liked the pool.  We tanned and listened to music."• The trip members are enjoying using Spanish and are really getting quite good at communicating.  "I think it's fun to talk to random strangers, particularly little kids," Marlee has said.  "It's a really great way to practice."  
Look for an update soon from Marbella!
¡Adiós!