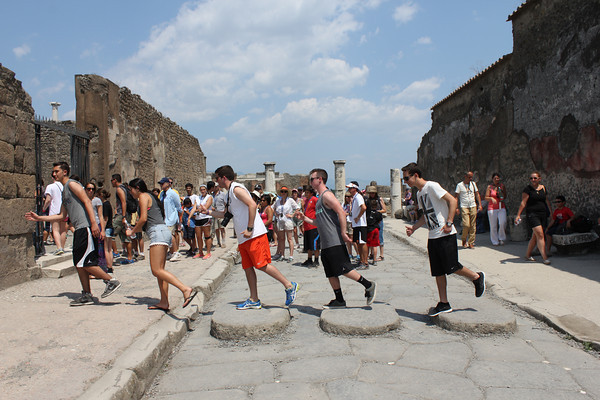 Dear Friends and Family of European Experience,
We are on our way to the Amalfi coast to enjoy some beach time! As we leave Rimini and Rome in our trails, we reflect on the memories we have just created.
Rimini was a great time for relaxation and fun at the beach! Jordan, Ariel and Jessie B enjoyed the free time. Brooke had a great time at the nightclub on our first evening, dancing the night away with all of her friends.
The following day, Asher designed a temporary henna tattoo and Jacob and Ben had a fantastic time playing soccer with James and some of the other trip members. Julia enjoyed swimming in the Adriatic Riviera. We topped off the day with some mini golf and gelato. There were so many delicious flavors!
After two days in Rimini, we arrived in Rome. What an impressive city! On our first evening, we visited the Spanish steps and the Trevi Fountain. Rachel loved tossing a coin in. According to the legend, that means she'll be back in Rome again!
The next day, we visited the famous Coliseum. This was Kacie and Peri's favorite part. Gabi L was amazed by the ancient ruins. In the afternoon, there was some free time to relax and explore. Lindsey M liked discovering the area with her friends. That night, we had dinner dressed in togas, accompanied by live music. Dani and Andrew enjoyed the atmosphere.
On our final day in Rome, we visited with our local guide the Vatican and the Sistine Chapel. Gaby O was amazed. Jess G, Kyra and Jack enjoyed every minute of it. Lizzie said it was the highlight of her trip so far! We later enjoyed some free time, where Brian J and Ryan were happy to stroll through the streets surrounding the Pantheon and Evan found Ladurée, his favorite macaroon shop. For dinner, we broke into smaller groups, accompanied by a staff member in Trastevere, a trendy local hangout of Rome. Carly B, Stephanie and I devoured our black truffle gnocchi. Italian food at its finest! Like they say, "When in Rome!"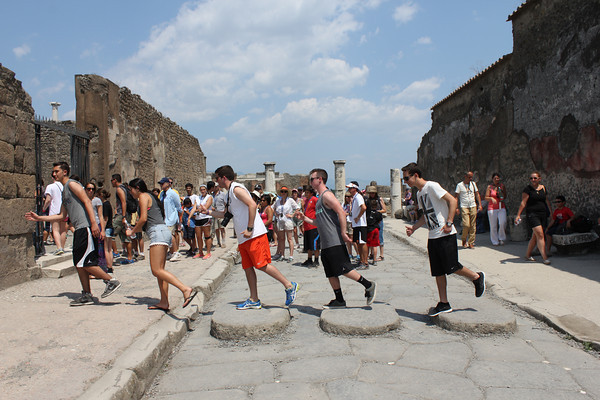 Next up: Pompei, Sorrento, Capri and Positano!
Until then,
The Westcoast Blogger