Dear Parents of Northwestern Odyssey,
The first two days have been a blast!!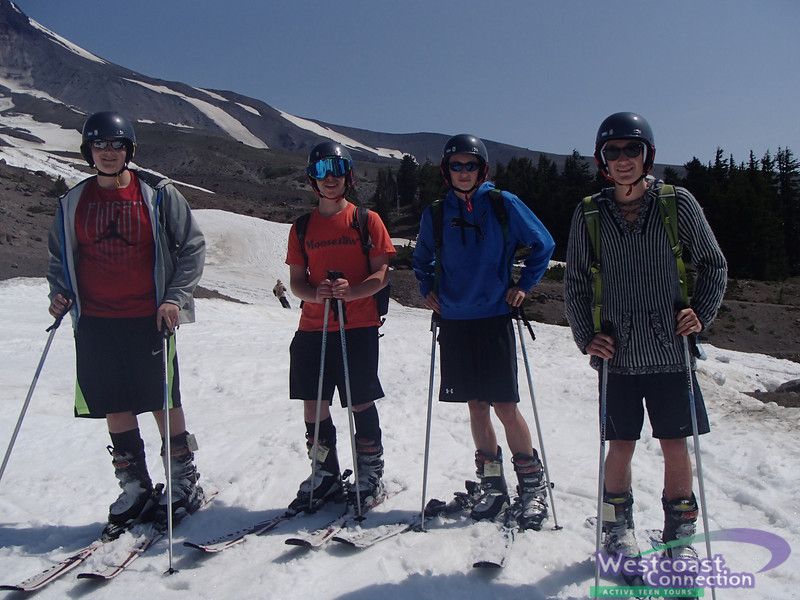 We all met for the first time at the Portland Airport and bonded over bagels and cream cheese and get-to-know-you games. Once all the flights had landed, we met our experienced and wonderful bus driver Frank who took us to our first campsite at Mt. Hood. We set up our tents for the first time. Haley, Izzy, and Evan were great helpers and integral parts of the set up process. After finishing set-up, Ethan and Zach L. serenaded us on the sitar. At night we played Celebrities where we learned that many of the trip members' favorite TV family is the Kardashians. Yesterday, half of the group went mountain biking at the Mt.Hood ski bowl. The trails were very beautiful and we enjoyed the view of Mt.Hood from the top of the trail. Parker and Daniel tried the harder trail and showed a lot of determination in completing the challenge. We were led by two great guides Eric and Harry. Harry taught us his special "3 to 9" technique for staying balanced while moving down hilly trails. The other half of the group had an amazing morning conquering the slopes at Mt. Hood. It was so beautiful outside that Cameron and Alex skied in just a t-shirt. For most of the group this was their first time summer skiing or snowboarding so excitement was in the air! Today we are in Seattle and all pumped to see what adventures will come when we arrive.
Have a great 4th of July!
Your Trip 33 blogger