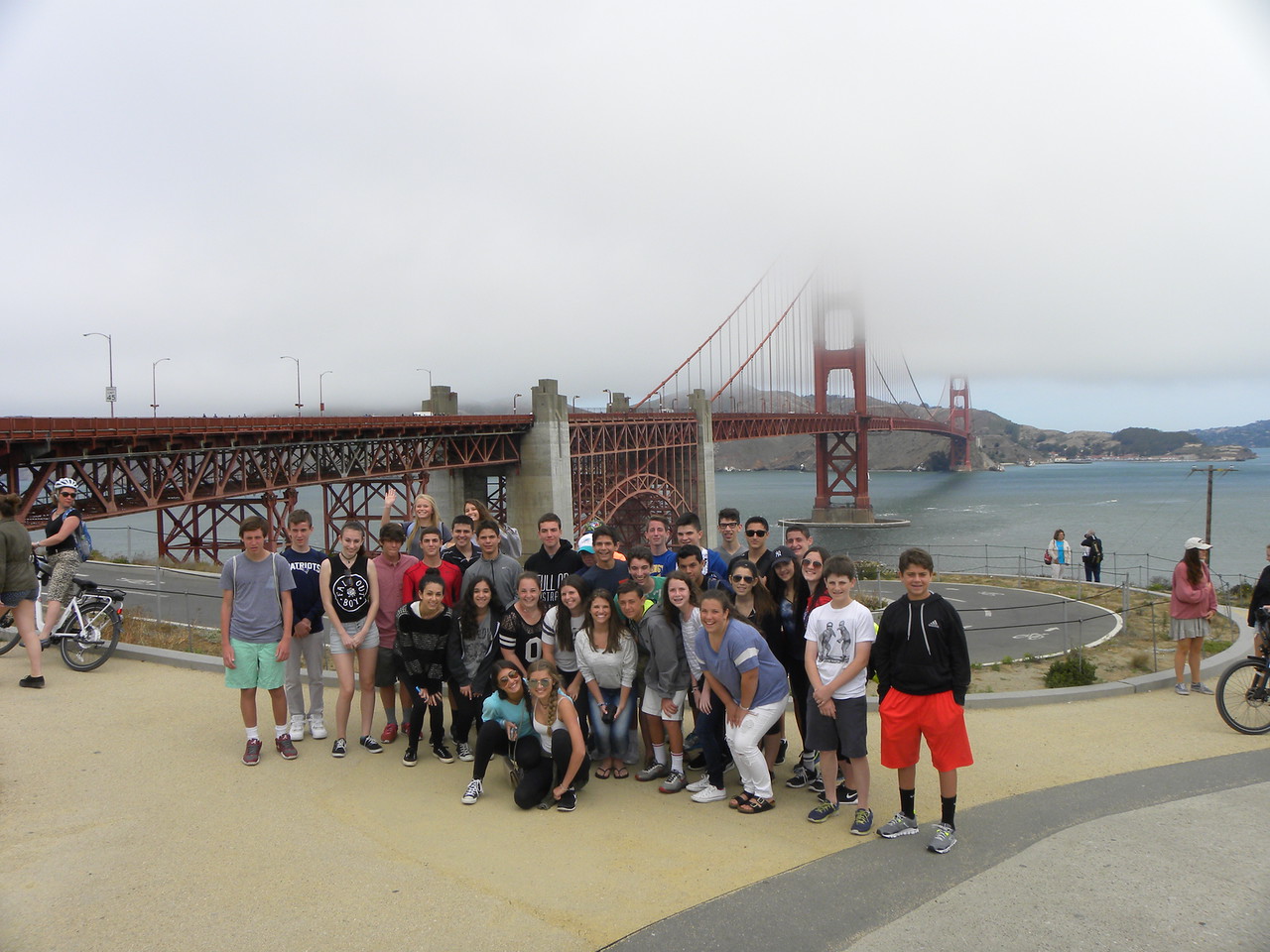 Dear Families of California & the Canyons,
Greetings from San Francisco!
We can't believe we've only known each other for 3 days! Our crew met in the airport on Day 1 with no snags and all our flights arrived on time. We met up at baggage claim and all said our first hellos!
Before getting into the hotel we played some fun mingling games, where we had a few trip members who were eager to jump in and share in the fun. Having some members who weren't afraid to put themselves out there made the first few hours go by with a breeze.
Our group really enjoyed our first dinner making new friends at the Oriental Pearl, a Chinatown favorite. Many trip members couldn't stop raving about the Mongolian beef and they also captivated the group with informative facts about the palate-cleansing power of white sticky rice.
Most of the group was able to dig into some delicious clam chowder lunch at Fisherman's Wharf in a large sourdough bread bowl before making their way to Ghirardelli Square where trip members were eager to pick up some tasty souvenirs.
After the final pitch at the Oakland Athletics game, we decided to take a group picture and spell out "WCC", and trip members took some great initiative by helping to form what proved to be a very difficult "W".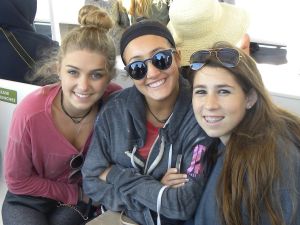 While playing some creative games outside the hotel by the Bay, a few trip members spied a stingray swimming through the canal and a close-up view of some local Californian wildlife. The fun continued on Golden Gate Bridge where we were all able to see a whale fluke pop out of the water from the bridge. En route to Sausalito we also spotted a deer crossing. Later on in the day we were extremely excited to see the house from the television show Full House. Although we were disappointed that neither John Stamos or the Olsen twins made an appearance.
We had a lot of fun out here in San Francisco and cannot wait for our next adventure awaiting us in Lake Tahoe!
High-fives all around from our family to yours,
The Westcoast Blogger
If you want to be part of an experience like this, travel with us in our 14-day summer program for high school students in California, from San Francisco to San Diego.