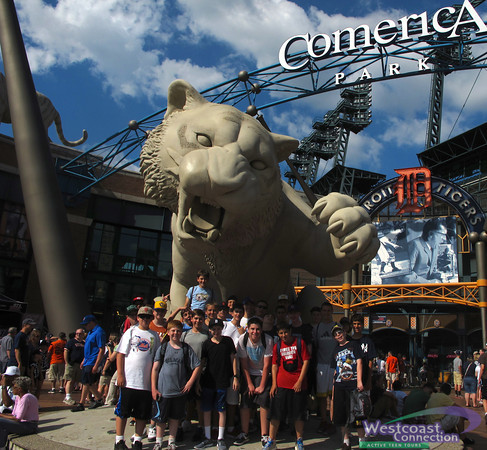 We got to enjoy Noah's birthday in true Chicago style at Gino's Deep Dish Pizza. The kids have been waiting for authentic Chicago pizza since the trip began. This dinner stop was certainly a highlight as the kids are still raving about their meal.
Our last day in Chicago was certainly one of our most action-packed! We explored the city by bike. Whether the kids were on their own or on a tandem, everyone enjoyed the adventure and even more so, an appreciation for the beauty of this massive city. After the bike ride, we took pictures in front of the famous reflective bean sculpture, had lunch on the Navy Pier, and then checked out the Magnificent Mile which is the main shopping district of downtown Chicago and it was definitely a worthwhile experience for the boys.
That night will go down in Baseball Trip history as one of the most fun of all time. We had dinner at a great restaurant in the busy Old Town Chicago called Benchmark, and from there, we headed over to Second City for a comedy show to remember. Second City has been the starting point for many famous comedians and this night lived up to the billing. You'll definitely want to ask them about the show when we get home! The jokes from the show have become a mainstay on our bus rides.
Jake M is our sole trip member from Chicago and was a tremendous host to us as the passion that he shows for his hometown definitely made our trip as a whole that much more enjoyable there.
The next morning we flew to Boston so that we could include iconic Fenway on our tour. We headed straight to Quincy Market and Faneuil Hall for lunch where the kids enjoyed a massive lunch selection, followed by the Boston Duck Tour. We rode around a bus through the city with comic commentary by our conDUCKtor educating us about local sights and then our bus transformed into a boat for a splashdown into the Charles River. Congrats to Jared R, rated our top driver of the amphibious craft by the tour guide.
Our day in Boston was highlighted by the most anticipated ball park on our trip, Fenway Park. Even though the most popular team on our trip is the Yankees (led by super Yankees fan Adam), everyone appreciated the history and the structure of Fenway Andrew and Jack B got lucky and received an autograph by Fernando Rodney of the Rays, who was not eager to do any signings at all. But our Westcoast boys are as patient and respectful as they come, and Rodney was happy to sign for them. Great job guys!!
Off to Washington, 3 more games to come. This trip is going by too quickly.
Ahhhhhhhhhhh!!!! Slow down!!! We're not ready to go yet!!!!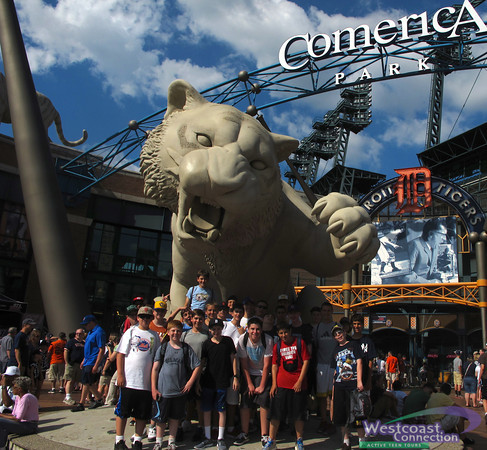 The Baseball Blogger
Are you a fan of the sport? Enjoy this amazing baseball tour experience through America's eastern, midwestern or both with Westcoast Connection.