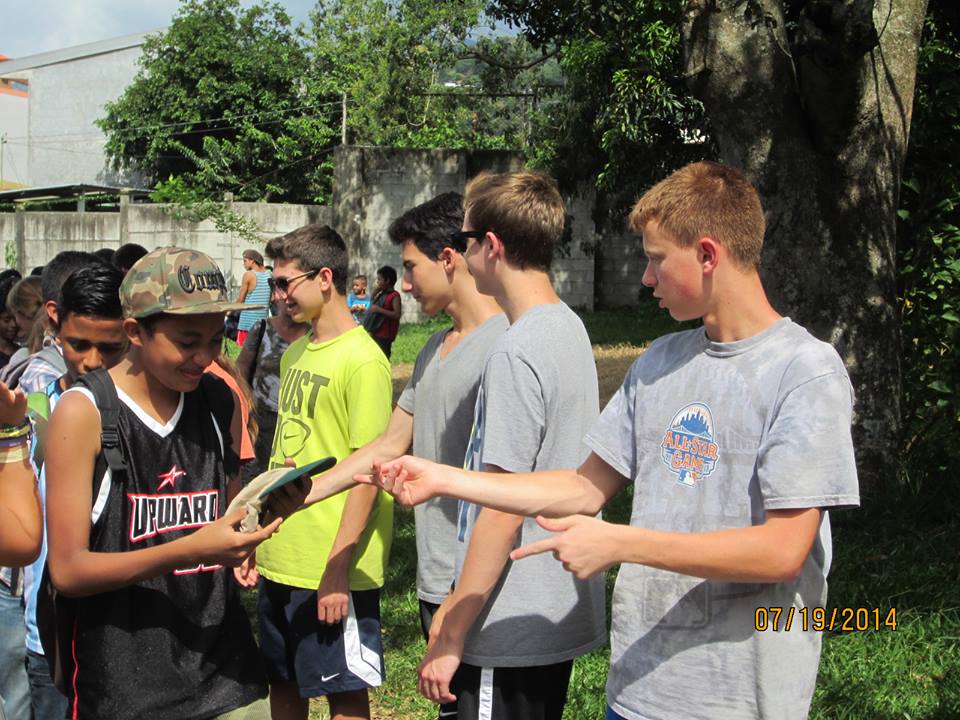 Hey Parents!
Well the dance parties, singing serenades, ugly face off competitions and cheering are happening a lot more these days; our days are just loaded with goofiness and fun!
We had such a fun day repelling down waterfalls in the rainforest, breathing in the natural, fresh air all morning long. After a day of serenity and thrill, we were on our way to Central Valley for our next stay at La Condesa Hotel. That evening at La Condesa, we received a very inspirational speech by Gail from the Costa Rican Humanitarian Foundation. Gail is a transformational and inspiring woman who has dedicated her entire life to helping others. She taught us so much and was so thought provoking by putting life into a new perspective for our Trip Members. Her speech that night was only an hour but it got us thinking for days and we haven't stopped.
The following day we headed to a nursery school where our Trip Members did various tasks around the daycare to bring joy into the children's lives. Sam S. took the initiative of putting her artistic skills to practice by starting the mural representing the school's logo. Other Trip Members worked really hard gardening and painting/designing tires to eventually decorate the garden with beautiful planters. Throughout all of this work, the children of this nursery school were outside playing, and our Trip Members got plenty of opportunity to interact with these vibrant kids as well as run activities with them. Jake, Seth and Jon were seen multiple times running amazing soccer activities for the kids and the joy they got from this was astounding. At times, our Trip Members described frustration in trying to communicate with the kids due to the language barrier. However we learnt very quickly how communication comes in many different forms. By simply smiling, and explaining activities through actions; was all it took to make 40 Costa Rican children's days a lot brighter. The kids loved when our Trip Members pushed them on the swings and Julia was always there making sure a child was never left alone on a swing.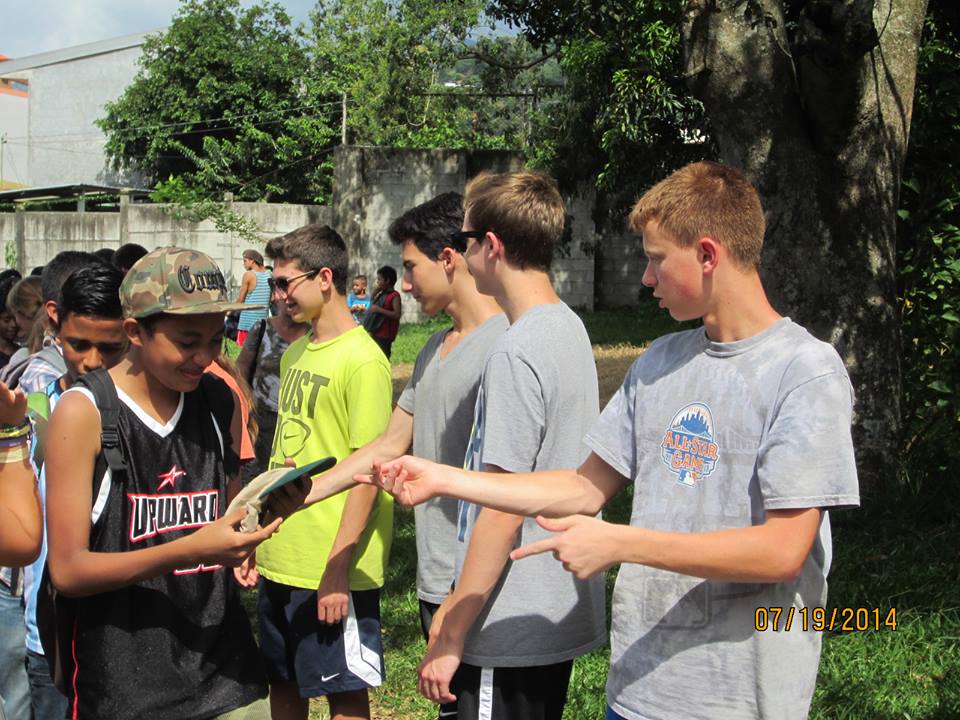 The following day, we had quite an impactful day in La Carpio working with Gail. Gail works for the Costa Rican Humanitarian foundation which primarily focuses on improving the community in La Carpio, the poorest area in Costa Rica. Our Trip Members spent a morning in this region, playing games with the Ticos and visiting their homes to colour, draw, read and write with the kids. Jamie found it really interesting how they completely opened their homes and hearts to us all without hesitation whereas in the USA or Canada, one would never let strangers into their home. Paige and Blake learnt some new Spanish words while speaking to the children which facilitated their interaction with the kids that much more. That day in La Carpio was fairly life changing as it really altered our perspectives on our lives, values and family dynamics.
After a touching few days of volunteer work, the next day we had a very entertaining tour at Café Britt, a tourist attraction and production house for the most reputable and delicious coffee, not only in Costa Rica but in the world. During the first part of our tour, Sophia was chosen to model how one who farms the coffee bean plant may look like. She was sporting the hat with nothing other than complete Sophia sass. Sophia you rocked that look! Our tour guides were exceptionally entertaining and funny. They kept us captivated the whole time, through various educational presentations and coffee tastings. To complete the tour, we got the privilege to shop around the Café Britt store where our Trip Members may have bought you guys some delectable chocolates and prime roast coffees to enjoy!
The excitement didn't end there, because we had our bowling night to follow! Regardless if they were pro bowlers or not, everyone had a blast! Tanner was proud to gloat; "I am really good at bowling, especially when the bumpers are up!" Tanner I am sorry to break it to you… but I don't think that counts. In all light humour we had a wonderful time, and like every day on this trip, we ended a day with sore cheeks from hysterical laughter and full hearts from endless love!
Buenas Noches!
The Westcoast Blogger