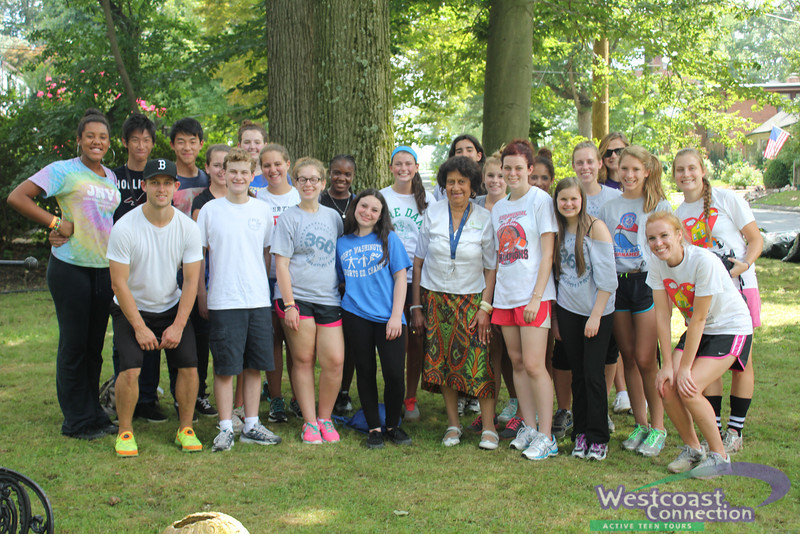 Dear Friends and Family of Boston and Washington Community Service,
We all made it safely to American University in Washington. The car ride from New York was filled with some new tunes and new friends as old and new trip members had the opportunity to get to know each other. Once settled in our American University dorm rooms, the group had an enjoyable dinner at the American University cafeteria that left everyone stuffed and looking forward to our next visit. We then finished off the evening with some introductory games and activities in the university common room.
Last night's quiet and enjoyable introduction was thrown into stark contrast this morning as we headed out to Six Flags amusement park! The excitement was palpable as we entered the parking lot, team members discussing the different rides and areas that they first wanted to visit. While no one ran straight for the rides (I was told to stop running by an attendant), everyone picked up their pace as they headed towards the day's adventures. Ky'ara and Abigail set the record for most times on a single roller coaster, riding the Superman a total of five times! Corinne, Erica, Kelly, and Amanda opted for a water filled afternoon, enjoying their time in the water park. Leo and Josh finally had the opportunity to enjoy the Chinese food they had been craving, but were disappointed to note that they couldn't find any sweet and sour soup. All in all, it was a fun day that really set the tone for the rest of our trip.
In our ongoing efforts to create an open and friendly environment we opted to spend this evening enjoying each others company. While playing a form of charades, it was obvious that a few trip members are movie and television show experts. Kimeko had a difficult time not answering every question, but that paled in comparison to Jenna's team, who had a hilariously difficult time following the game's instructions.
It has been a busy and exciting two days, filled with opportunities to develop the friendships that will be the highlight of our time in Washington.
Bye for now!
Denise, Sam ,and Trevor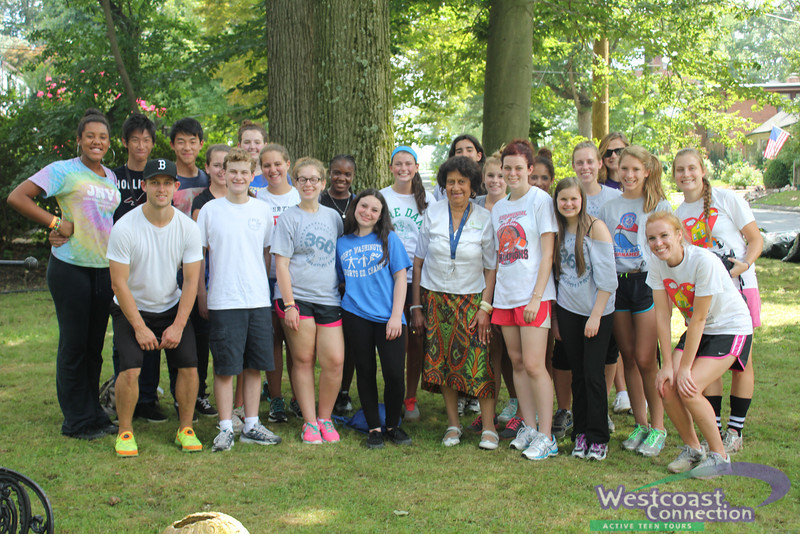 Got yourself interested? Find out more about our trips to Washington DC for students and join this community service program with Westcoast Connection.