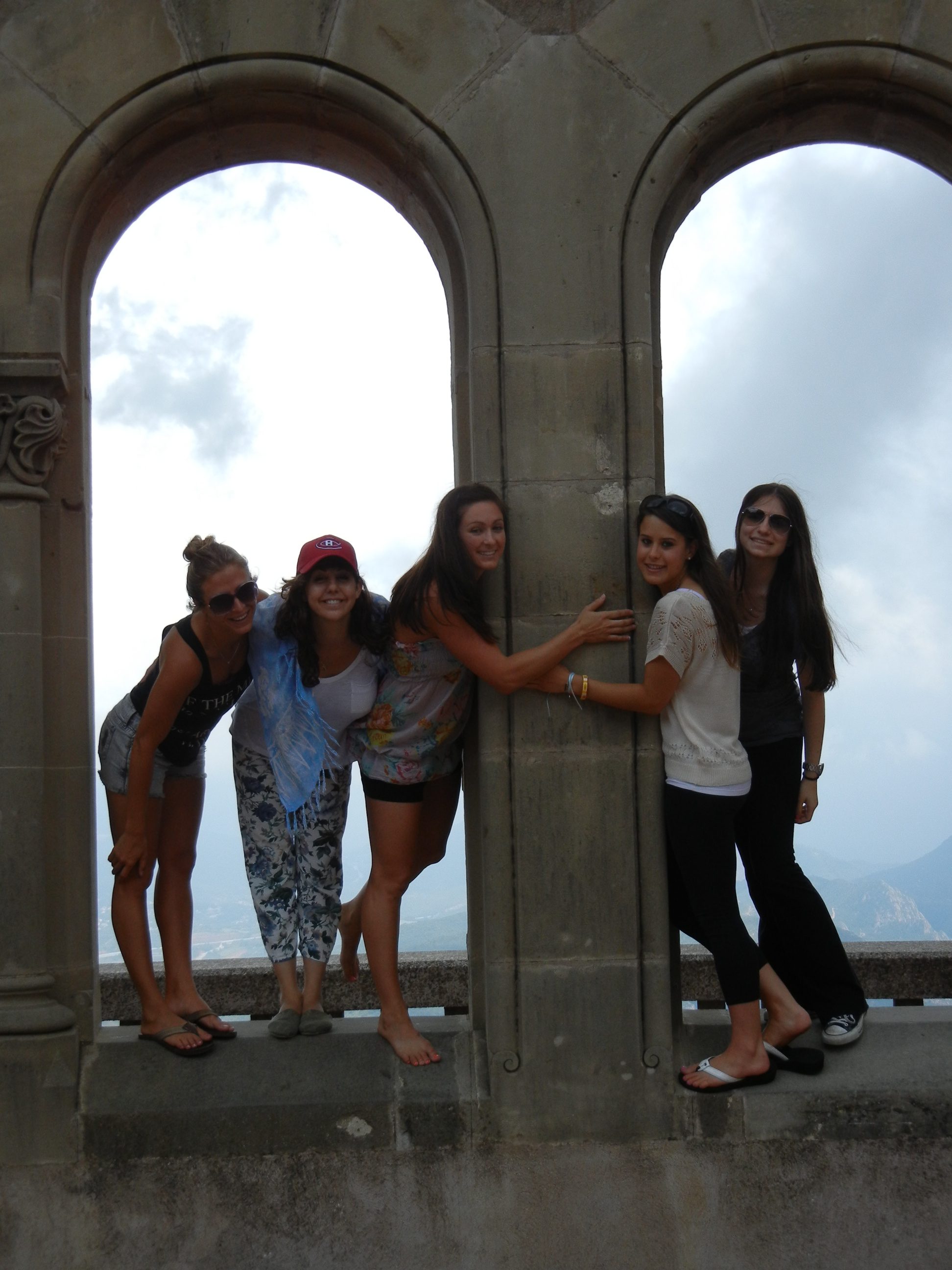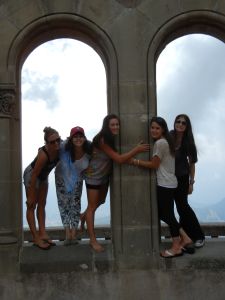 Welcome back our loyal readers!
This week was packed with many fun adventures here in Barcelona and surrounding areas.
Let me first turn things over to our very own program member Jake to describe in his own words our daily afternoon life here in Spain. He wrote this essay as a part of an assignment in his Spanish class.
Cuando las clases de español terminan, a las 13:00, nos separamos en grupos de tres o más para almorzar con nuestros amigos en los restaurantes alrededor de Plaza Catalunya. Algunos restaurantes en los que comemos se llaman Ginos, Fabian, Kilimanjaro, Terra Blava, Pans + Company, Maoz, Restaurantes de Tapas y, para algunas personas, Burger King. Después del almuerzo, las personas que quieren ir de compras casi siempre pasean por las Ramblas para buscar ropa de moda en tiendas como Zara, Mango, Springfield, H&M y Fun & Basics. A las 15:00 tenemos que venir a la escuela para reunirnos con los grupos de nuestras diferentes clases. Las clases incluyen fotografía, Servicio de la Comunidad, ejercicio en el gimnasio, preparación para el SAT, y Cultura de España. Cuantas estas clases terminan nosotros podemos hacer lo que queremos durante un poco más de tres horas antes de la cena, que comienza a las 20:30. Después de un día largo, muchas personas quieren relajarse en la residencia con sus amigos. A otras personas les gustan ir al gimnasio para tomar clases como "spinning" o "body-pump" y  "pilates." Las personas que se quedan en Plaza Catalunya para sus segundas clases pueden regresar a la Residencia o quedarse en Catalunya para entrar en más tiendas o caminar por las calles bonitas. En total, nos lo pasamos bien en nuestro tiempo libre, pero, no te olvides, ¡tienes que estar en un grupo de tres o más!
What in the world does that say you ask? Well…..
"When Spanish classes end at 1pm, we separate into groups of three or more to have lunch with our friends around Plaza Catalunya. Some restaurants that we eat are are called Ginos, Fabian, Kilimanjaro, Terra Blava, Pans + Company, Maoz, and Tapas Restaurant. After lunch, the people that want to go exploring almost always walk down Las Ramblas to find fashionable clothes in stores like Zara, Mango, Springfield, H&M, and Fun & Basics. At 3pm we have to come to the school to meet up with the groups for our different elective classes. The classes include photography, community service, fitness, SAT preparation and Spanish culture. When these classes end, we can do what we have organized free time options for three hours before dinner which starts at 8:30. After a long day, many people want to relax in the residence with their friends. Other people like to go to the gym to take classes like spinning, body pump and pilates. The people that stay in Plaza Catalunya for their second classes can return to the residence or stay in Plaza Catalunya to explore or to walk through the pretty streets.
As you can see, your students are learning to use and practice their Spanish write and speaking skills as it applies to everyday life.
This week we were lucky enough to go to two great museums, the Picasso museum right here in Barcelona and the Dali museum in Figueres, near the French border. While both museums were amazing, the Figueres museum offered the trip members more freedom to wander and enjoy the art at their own leisure, with indoor and outdoor exhibits to admire. After the Dali museum we traveled by bus to the small medieval town of Girona. We were able to walk around and photograph the ancient cathedral and the historic town full of little shops and of course, gelato stands.
On Saturday, we're up and on the road towards Montserrat, a monastery in the mountains. Montserrat is a beautiful Benedictine monk retreat, still in use today. This place was not only enormous with many places to walk around inside and out of the monastery, but it was high up in the mountains with great views at every turn. Many of the students, such as Hailey and Ellery were able to capture some spectacular photos from up on the mountain and inside the church itself. The students in the photography class have been able to put their new skills to use with their cameras. Montserrat is by far the most scenic place we have seen so far in Barcelona.
After the monastery, we traveled to Olympic Park, the home of the 1992 Olympic games that were held right here in Barcelona. The trip members were able to walk into the actual Olympic stadium, walk around in Olympic park as well as the botanical garden where Ben and Kathleen took full advantage of the nice day to get outside. It was a nice piece of history to add to our list of things we have seen on our program.
As you probably know, the program members were given the option to go see a real live Bullfight here in Barcelona. Nora, Jesse, Badr, Emilie, Jaela, Paige, Bram, David, Ricky, Masoma, Ahmad, Andrew and Victoria and just a few of the students who chose to go witness this very Spanish cultural event.
Our last evening as a full group before the 3 week group members had to say their goodbyes we had a great night with some long awaited karaoke! Emily, Alexis Ch, Nikki, Becca, Mollie, Brittany and Mallory all gave wonderful performances.
All in all, it was another great weekend of fun in the Spanish sun. We were sad to see the 3 week  members head on back home to America, but not to worry; there is still plenty in store for the 17 Four week members!
Until next time,
ADIOS!
The Westcoast Blogger