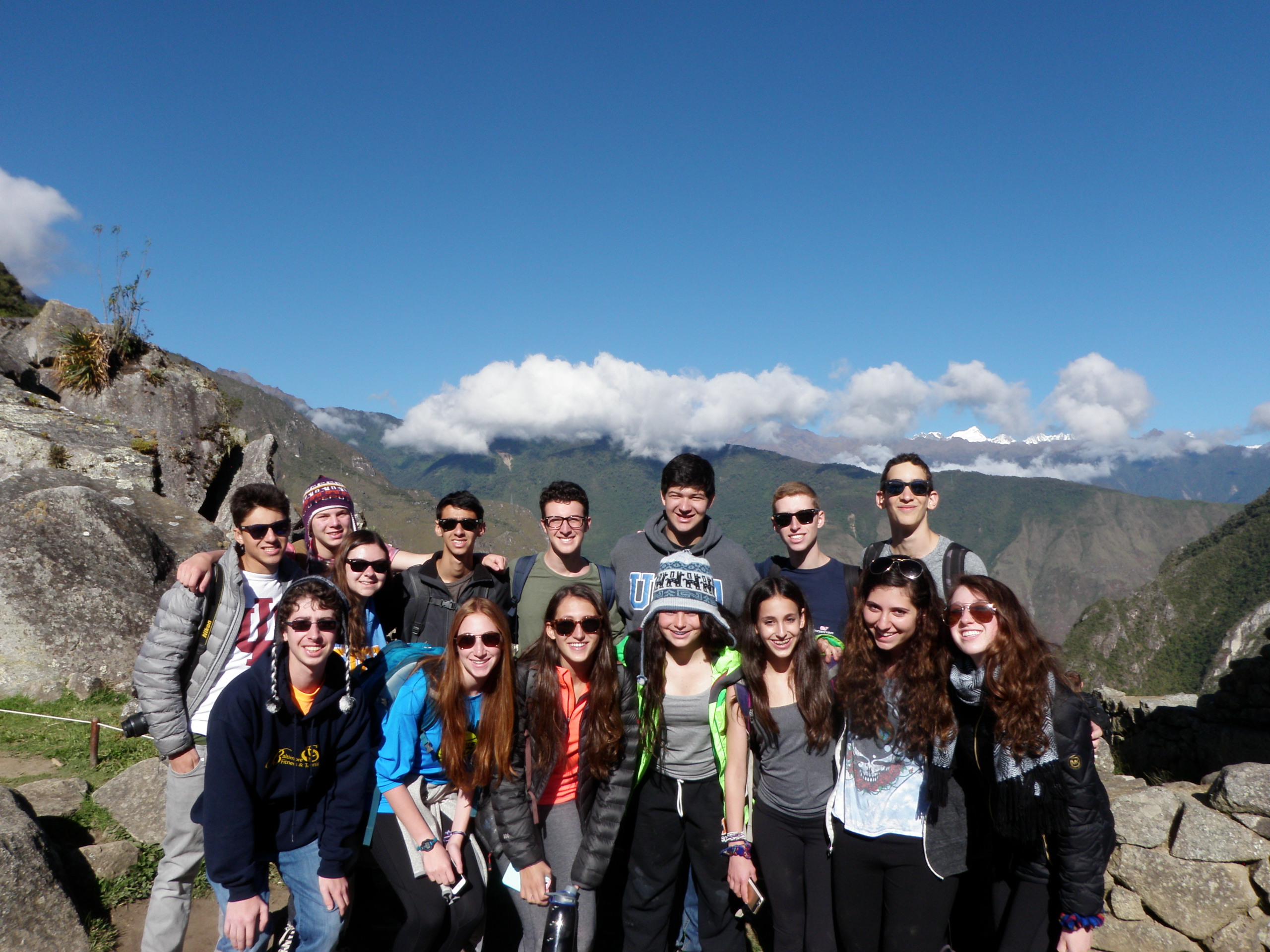 ¡Hola from Peru!
All the trip members were super excited for Machu Picchu… and the TIME HAS COME! The journey to Machu Picchu began in the Sacred Valley and we took a train to a town by the foot of Machu Picchu, Aguas Caliente. The train ride itself was breathtaking! The train had huge windows and skylights which allowed us to see all of the Andes mountains and all the beautiful landscapes and when we passed anything important we would be told facts about it. While on the train Zoe and Jill showed off their bracelet making talents and even taught a couple of us how to make bracelets. We want to give out bracelets when we arrive at the orphanage in Cusco. Once we arrived at Aguas Caliente, we dropped our stuff off at the hotel and made our way to a restaurant to have a delicious lunch. We took the afternoon to explore and check out the local markets.
We woke up bright and early to head to one of the seven wonders of the world… MACHU PICCHU. Standing 8000 feet above the sea level, Machu Picchu is a beautifully preserved Inca village right in the middle of the Andes mountains. Upon arrival, we began our tour. We were shown many different elements of the city such as the king's home, old temples, original compasses and even some llamas which were roaming around the grass. We learnt about the history of this site, who lived here and how it was discovered. After the tour, all the trip members had time to take pictures and capture their perfect instagram moment. Although we all have many pictures, it is definitely a place everyone needs to visit and see with their own eyes.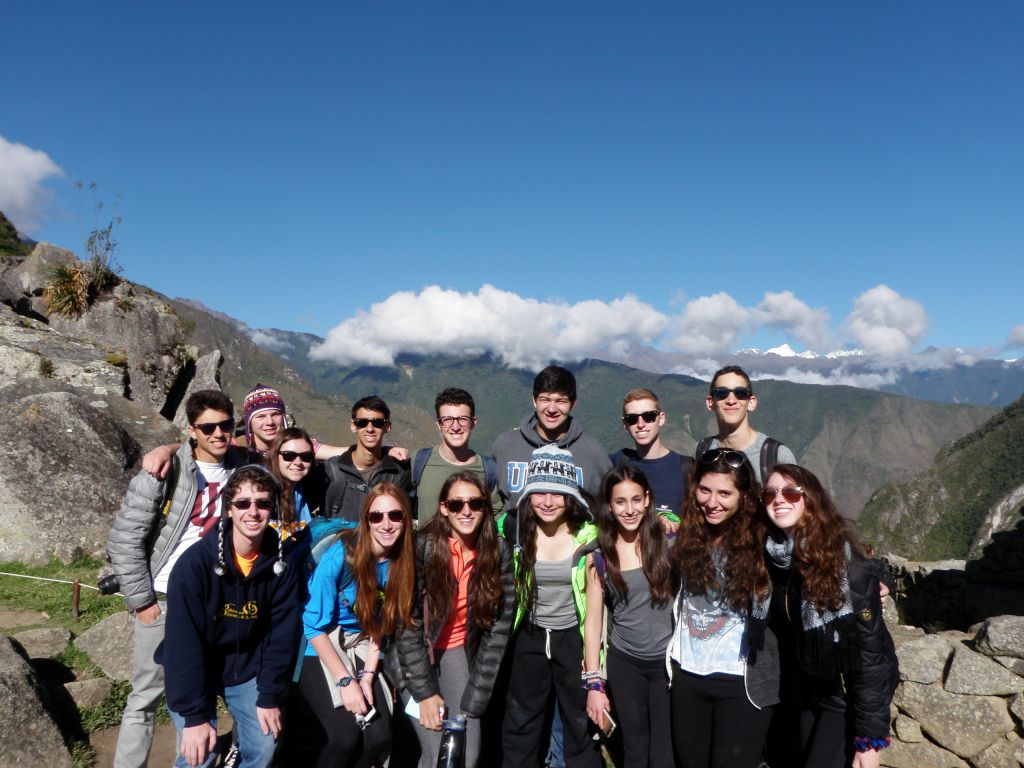 The next day was filled with different activities and competitions. In the morning, the group was split into three groups and we given time to do a lipdub. They needed to pick a song, make up a dancing and lip sync. The final products were hilarious! Zach and Adam were especially impressive as they danced in the background while Brynn and Emily sang "love is an open door" from the Frozen soundtrack. After our lip dubs, we had a scavenger hunt. The scavenger hunt including things such as finding a peruvian dog (an ugly looking dog that is completely bald except it had some hair on its head and paws) and taking a picture wearing masks from the market.
Our time in Aguas Caliente has come to an end, we are now heading to Cusco to do community service in a local orphanage!
ADIOS
The Westcoast Blogger
Are you interested? Check out our 28-day trip for community service in Peru and get involved by its history, culture and people.