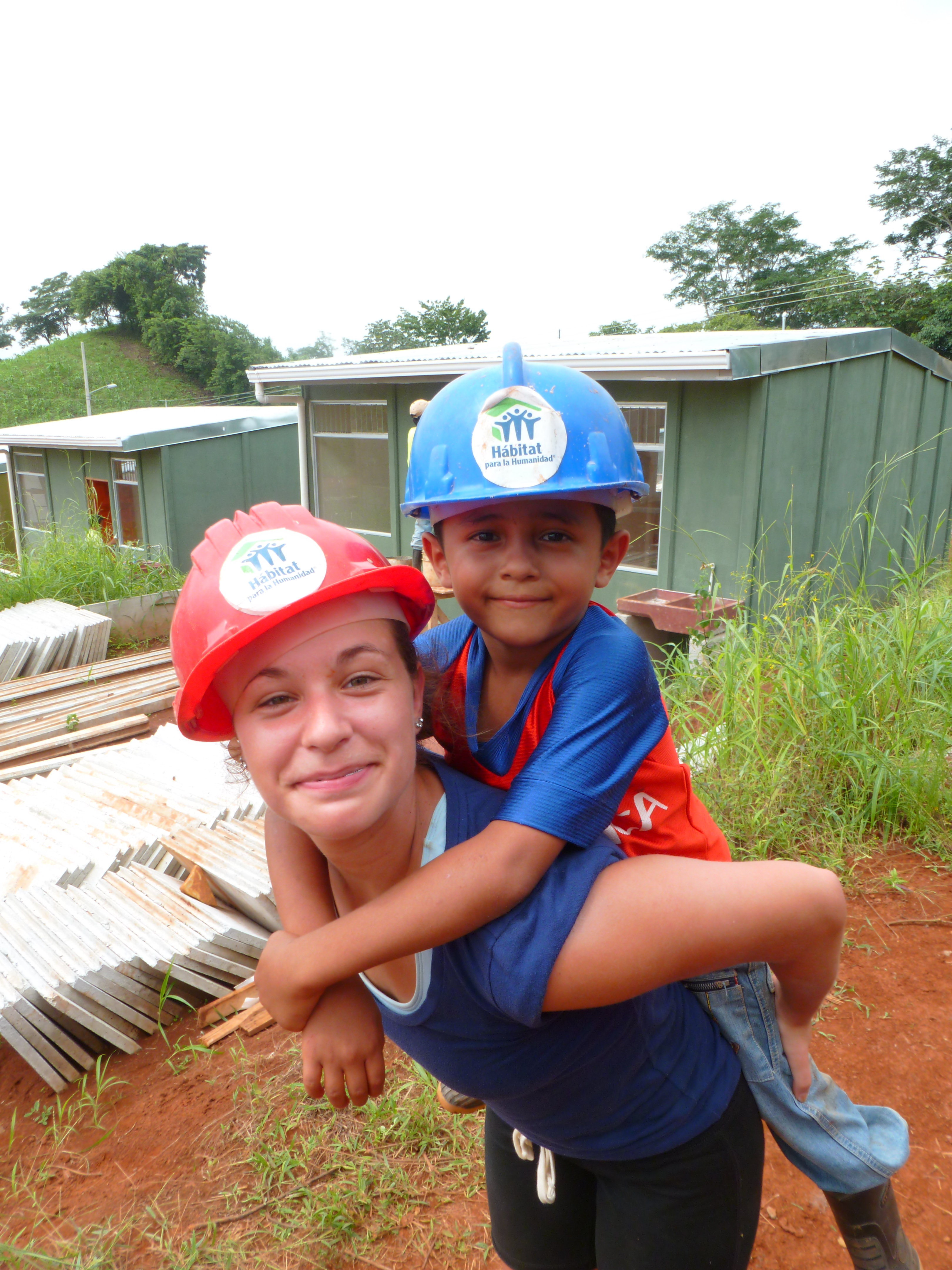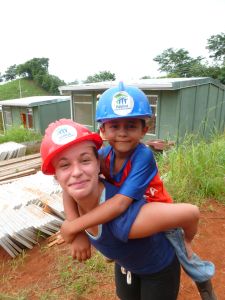 Another update from Costa Rica:
Hello family and friends of Costa Rica Community Service!
We last spoke as we were enjoying the gorgeous hot springs around La Fortuna and have had so much fun since then.  Our second day staying at Lavas Tacotal (in the shadow of Volcano Arenal) saw us explore the canyons and waterfalls of the volcanic mountain areas surrounding the town.  We made four descents (3 of them through waterfalls!) and the longest was over 100ft!  Anthony, Sarah and Abby loved the rush and the thrills from the jungle canopy.  That afternoon we stopped by a soccer field and played some pick-up futbol with local boys.  It was a great time and Brooke was able to lead our team and show the local kids a good run!  Finally, another fun day was topped off with some Family Feud, 360° Student Travel style.  Teams captained by Daniel and Emma faced off for game show bragging rights and everyone loved it.
Following our travels through the beaches and volcanoes in the northern half of Costa Rica, we are back in the central valley at La Condesa in Heredia and have begun our new service work with Costa Rican Humanitarian Foundation.  On Thursday and Friday we were "los angeles" – the angels – for a woman whose house burned down.  Dona Nena is a school cook and community leader involved with Humanitarian Foundation; when her house burned down 6 months ago, WCC/360 decided to help here rebuild it and restore her life.  As the last trip through Costa Rica this summer, we did a lot of sanding and painting to finalize her house.  Once again, Emma and Jack were all-stars in helping us finish hard to reach spots and Nick and Perry did a great job working together with the ladder to complete the tough sanding job.  Saturday was our third day with HF and we went to El Campo and hosted a sports camp for disadvantaged children of the La Carpio neighborhood.  Forty-five children came to play games, color pictures and relax with us at a lush piece of land set aside by HF.  Jessica, Lola and Val loved hanging out with the little ones. Later we rocked up with some Saturday night karaoke – Lexi started us off and David got everyone singing with Time After Time.  It has been an awesome time, and though we have less than a week left, we will make sure to pack in the fun.
Cheers and much love, Pura Vida!
The Westcoast Blogger