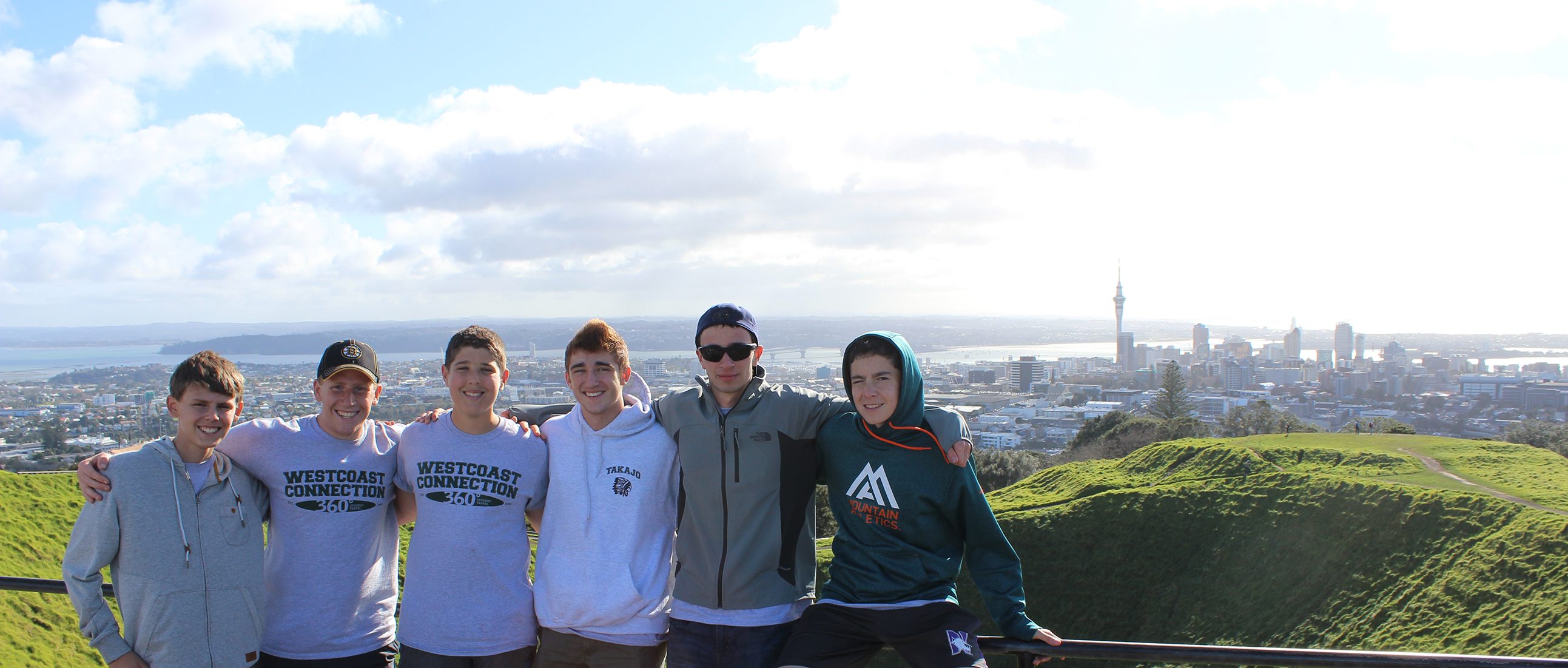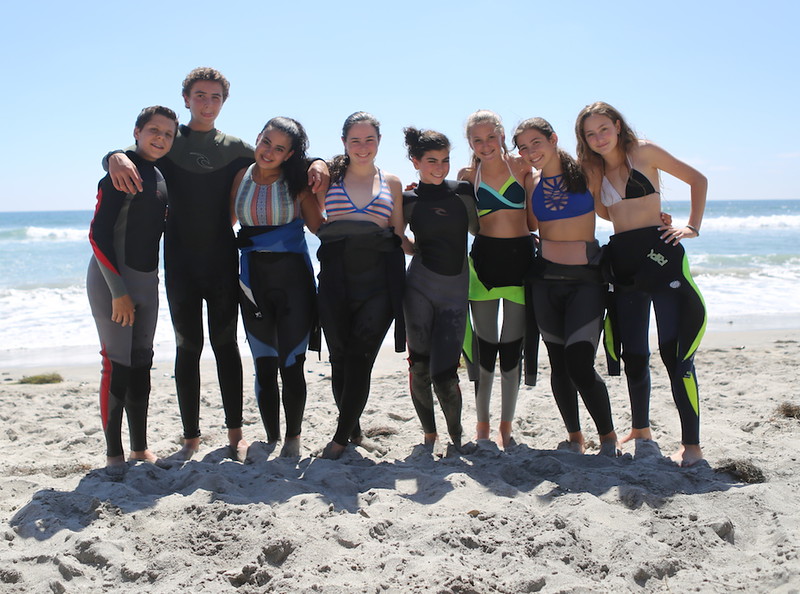 Hello Cali and the Canyons Parents,
We hope all is well and wanted to update you on our last 8 or 9 days on the road. The 4th of July is a historic day, not just in American history, but also our trip history. On the way to and from fireworks in Ventura, the kids had a 'party' on the bus to all American themed music such as "Party in the USA," 'Born in the USA' and finishing it out with "Firework." After the fireworks, we went back to the campsite where we enjoyed American desserts and special treats. After a great night, all of us were excited for our next chapter in Los Angeles.
We were all so happy to start our adventure in LA including our stay at UCLA, Disney, Universal, Walk of Fame etc etc, who wouldn't be!  A group memorable moment was at Universal Studios when all of us took a tram ride tour through the studios and the park. Our tour guide named Carol was hilarious and sweet, taking us through some cool simulation rides like King Kong and Fast and Furious. A special moment was when she tricked all of us into believing she had a boyfriend right outside the tram in the water, who then turned out to be a mannequin that was promptly eaten by a mechanical shark. You got us Carol.
While in LA, we did have some celebrity sightings to report! Trip members Sadye, Taylor and Lexie met Maddie Ziegler from Dance Moms and some actresses from the TV show Orange is the New Black while in Beverly Hills! And then, trip member Jake saw one of the Cowboy's players in an elevator in Las Vegas! Ever since, all trip members have been on high alert for anyone famous to add to our bus wall of memories.
After a great stay in LA, we moved onto San Diego and had one of the best days on the whole trip with a relaxed afternoon of surfing on a gorgeous beach in Escondido. The trip members enjoyed the 'surf camp' and their facilities including ping pong, basketball and a comfy hammock. Of course, everyone enjoyed the beach while catching some waves. Trip member Alex F was one of the first up on his board and rode a wave to the shore. Almost all that tried at least stood up to their knees on the surfboards. The instructors were really great and funny and made it a really special day for everyone.
We just finished 2 great days in Vegas and will update you at a later date on all the fun. Cannot believe we are almost done our adventure. Off to Bryce and our last camping stop. Speak soon.
Sincerely,
The Westcoast Blogger
Interested in learning more about travel tours of California & the Canyons with Westcoast Connection? Discover our 21-day teen tour. It will be the travel experience of a lifetime!