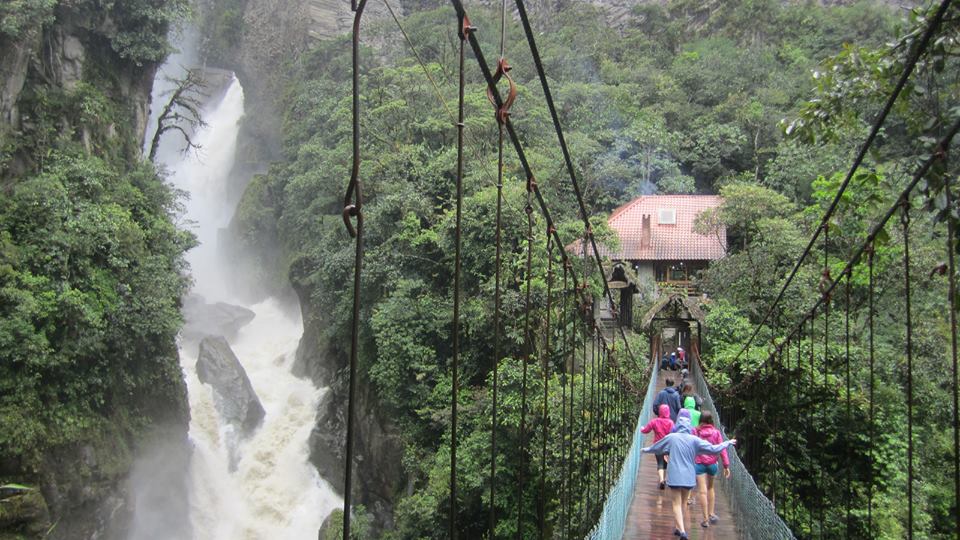 ¡Hola!
The past few days have been filled with adventure! We moved Baños on Tuesday, during a stop along the way a full dance party broke out! Caroline B. and Cameron taught us a dance made up by Marlee to the song "Rather Be." Zach, Lila and Caroline T. enjoyed a few rounds of "Ninja" and "Heads Up. Once in Baños, we went out to dinner at a yummy Italian restaurant in town. The pizza and pasta was greatly enjoyed! After dinner, we had a disco night in downtown Baños, where we danced the night away. Tamzen and Jessie stood up on the benches and lead us through a few songs.
On Wednesday, we headed out early for a rafting extravaganza. Coasting down the Rio Pastaza, each raft had its own adventure. Team "Captain Jack", consisting of Max, Mason, Marc, and Mike took a very wet route, passing under a waterfall on their way across the water. Lexi, Lucy, Carly, Maya, Renee, and Jane made the most of their journey by singing old songs while traveling down the river. After a fun day rafting, we headed back to the resort to enjoy its amenities. Sami, Lauren S., Hannah, and Caroline T. spent the afternoon in the hot tubs, sauna, and steam room during some downtime.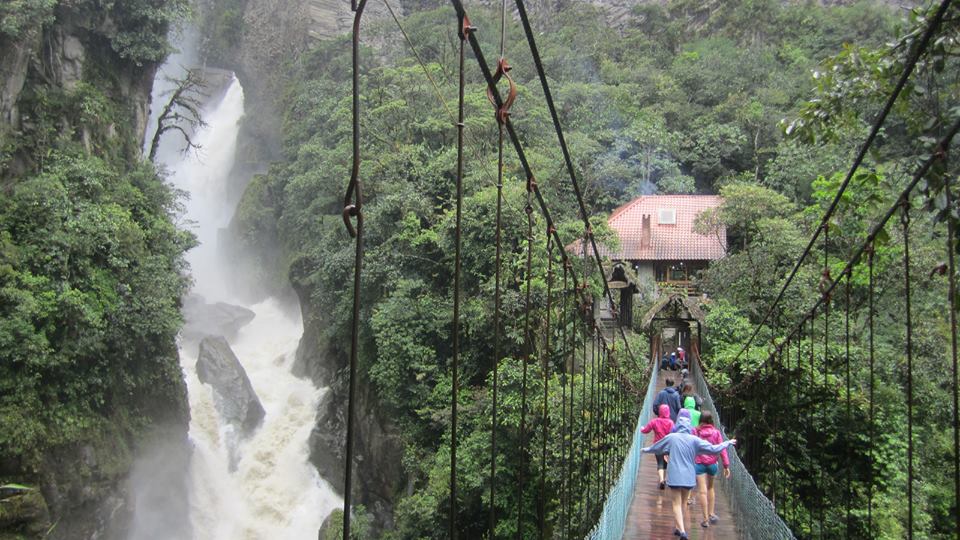 The next day, we set off on our waterfall tour. All the falls were beautiful but we hiked out to the last waterfall and that one blew all trip members away. Lexi, Cameron, Stevie and Lila walked down to the base of the waterfall for a different perspective. While it was a very wet experience, many trip members agreed it was one of the highlights of the trip. After an eventful morning, we had some more downtime at the hotel. Jane, Lauren G. and Tamzen treated themselves to manicures and pedicures, Max and Michael both got massages, while many other trip members relaxed in the hotel's hot tubs. To finish off our final night in Baños, we went to karaoke at the hotel. Hannah and Lauren G. stole the show as they belted out many of their favorite tunes.
As we now leave Baños, we have one night in Quito and then a final week in the Galapagos. Time is flying by faster than anyone could have imagined and we are enjoying every minute!
The Westcoast Blogger