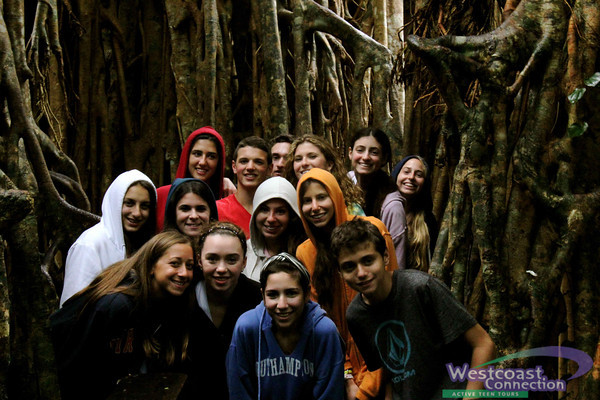 Hello from Cairns!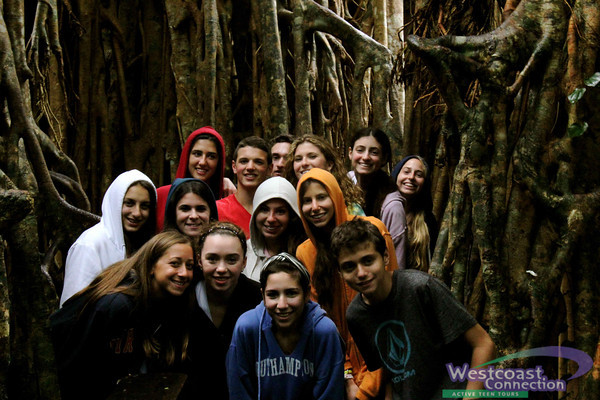 We have been having a blast in Northern Australia and we're getting psyched to experience Sydney. We really enjoyed our stay at the Wallaby Lodge. It was 3 days of getting to know each other even better and it really felt like 72 was a family. We had the opportunity to search for platypuses on our first day and got to see a couple popping their little heads up for a breath. Team Oz went to ride horses the next day and have genuine Aussie experiences where everyone practiced their boomerang throwing skills and David and Chelsea proved to be naturals at using the whip! The trip also had a very special experience of night canoeing where Danny, Zach T., and Emily where lucky enough to see tree kangaroos. We then visited Rock Wallaby paradise where Kelly became the wallaby whisperer. We spent our last night at the lodge playing a hysterical game of Novel Quest. Four teams competed to complete tasks in an effort to win the most points. Melissa and Sydney St. rocked head to toe bright spandex outfits. David led his team in a winning team chant. Cutler showed off his dancing abilities! Holly gave a fabulous impression of a grandmother that had our group in tears. Robby's team dressed him up in the craziest outfit of the night! It was a night of fun and laughter and an excellent way to end our stay at the Wallaby Lodge.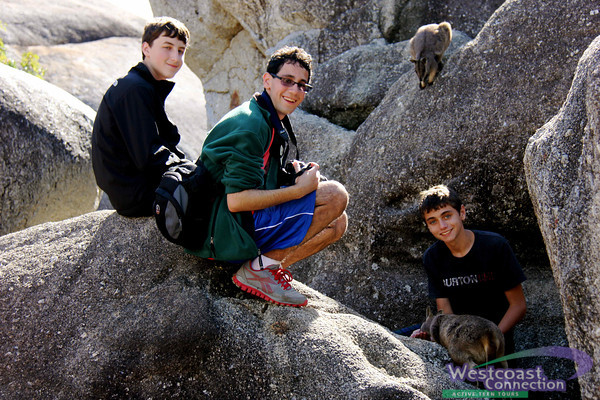 Next we were ready for our big day of snorkeling on the Great Barrier Reef. Our group saw sea turtles, starfish, clams, clown fish, beautiful coral, and a giant fish named Wally who followed us around for chin scratches. Owen and Lexi made sure to capture all the footage on Owen's Go Pro camera. Zach K. conquered his fears and SCUBA dived for the first time like he had been doing it for years.  Julie and Alina enjoyed exploring the world below while snorkeling! It was definitely a day that none of us will ever forget.
Our next stop was the Tjapukai Aboriginal Cultural Park. Noah showed off his artistic skills painting a stellar boomerang and Matt showed some Canadian pride with his Canadian flag inspired boomerang. Drew, Adam, Chelsea, Rebecca, Katie, and Greer put on quite show when they were pulled on stage during a show to dance with some aboriginals. We finished our day with some cable skiing where Morgan, Matt, and Zach R. wake boarded like pros! Counselor Ashley took an awesome shot of Sydney Sh. smiling from ear to ear while knee boarding!
The next night we took over downtown Cairns. We broke up into 8 teams competing in a photo scavenger hunt. All of the teams were running all over town to complete tasks like getting a photo with local cops, getting a shot of their team scooping ice cream, and getting a picture with a backpacker. After 12 intense rounds Kelly, Noah and Lexi were victorious finishing their tasks in record breaking time.
In case Cairns hadn't given us enough excitement, we moved on to a day full of thrills during white water rafting. The level 4 rapids gave us a surprise around every corner and proved to be an excellent team building activity! Ariana laughed until she cried! Fearless Chase sat in the front of his raft!
Our last day in Cairns was spent on beautiful Trinity beach where Noa, Lauren, Samantha and Brennan enjoyed a day of beautiful views, a relaxing stroll, and some rest and relaxation. Cairns has been a stop packed with excitement and now we are ready to take on Sydney!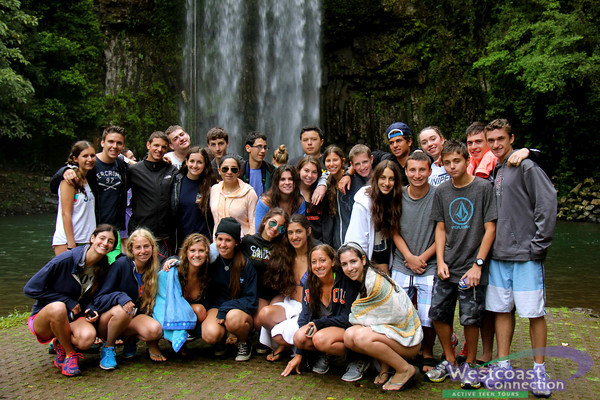 Until next time, G'day mates!