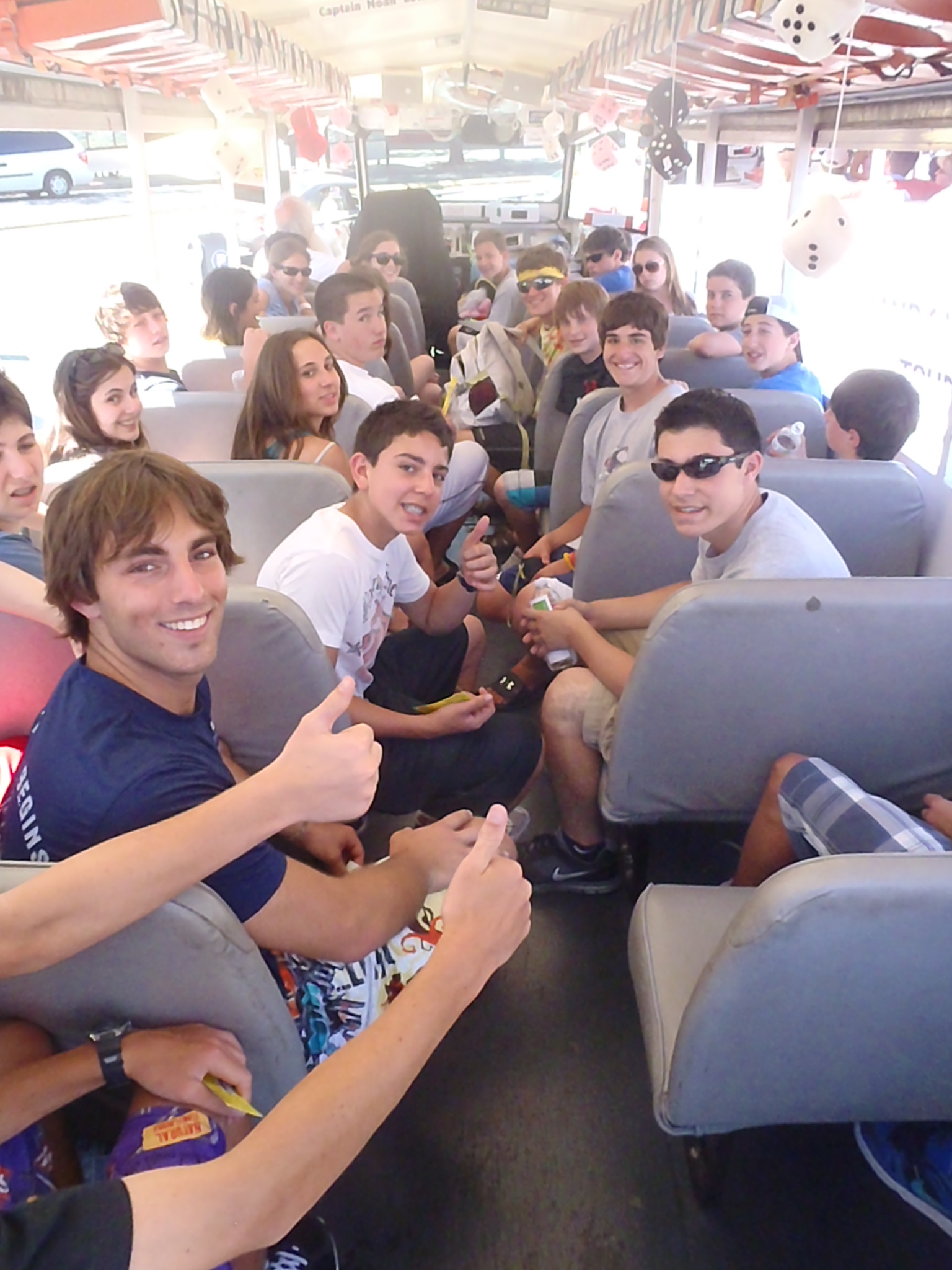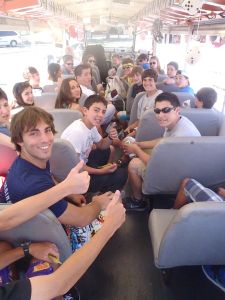 The Northwestern Odyssey Trip checks in.
Dear families and friends!
We've been walking on sunshine! Since those cloudy days of Mt. Hood are long behind us, we've had nothing but blue skies all day. Crossing the border after our educational experience at the Laundromat (where Caroline, Erica, Jared and Lea enjoyed one of Seattle's finest coffees), we made our way to Whistler – to our beautiful ski-in/ski-out condos (in winter that is but they are right on the mountain). Steven, Marc, Zach S, William and Michael all worked on their Canadian lingo (eh?), while Rebecca, Sydney, Hannah and Jeff all enjoyed a North-of-the-Border delicacy of Beaver Tails.
Our days at Whistler included skiing the bowl at Blackcomb in our Westcoast t-shirts, exploring the village, biking around Lost Lake and relaxing by the pool. Eric G, Eric M, Jon, Zack A, Sidney, Andrew P and Drew W kicked off our evening entertainment with a hilarious presentation of the "Week In Review" as our community shared our memories and bloopers with the rest of the group. We woke the next day to a second great morning of skiing in the sun and horseback riding in the afternoon. Our trip through the Rocky Mountain valley led to many great experiences, adventures and moments together – it seems like Jay, Harrison and Max might actually be cowboys considering the way they took to the horses and life on the trail.
After our time in Whistler, we headed south to Vancouver. The Capilano Bridge gave us a rush of excitement as we crossed its span, and Granville Island let us fill our stomachs with food from around the world. After so much adventure, an afternoon relaxing at Kitsilano (Kits) Beach was exactly what Alex, Andrew S, Danny and Hayley needed.
Who knows what lays ahead, but our group grows closer every day, our adventures become more amazing and what can only be described as "simply the best summer ever" continues.
The Northwestern Odyssey Staff
The Westcoast Blogger