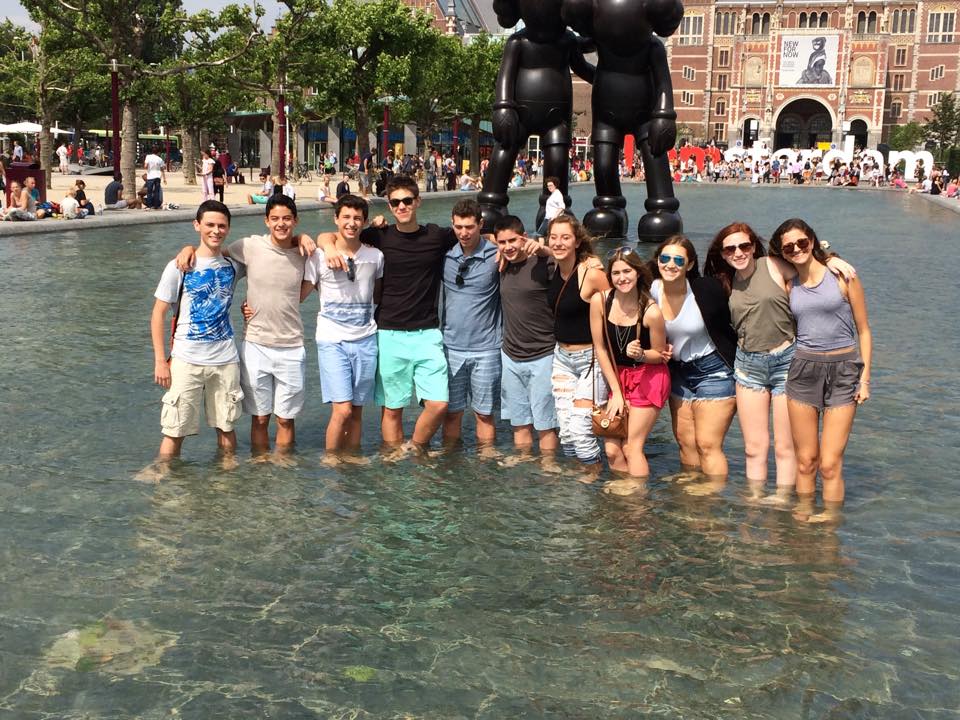 Hello from Amsterdam! The bus ride there was filled with laughter and fun as the trip members enjoyed different games including guess who and fun facts by trip leader Ryan. During our first day we visited the Anne Frank museum where we learnt about Anne Frank and her family's struggle to stay hidden during the Second World War. The trip members found the house very interesting and her story very moving.  Carter and Harrison were really touched as they watched the video clips and read the quotes on the wall.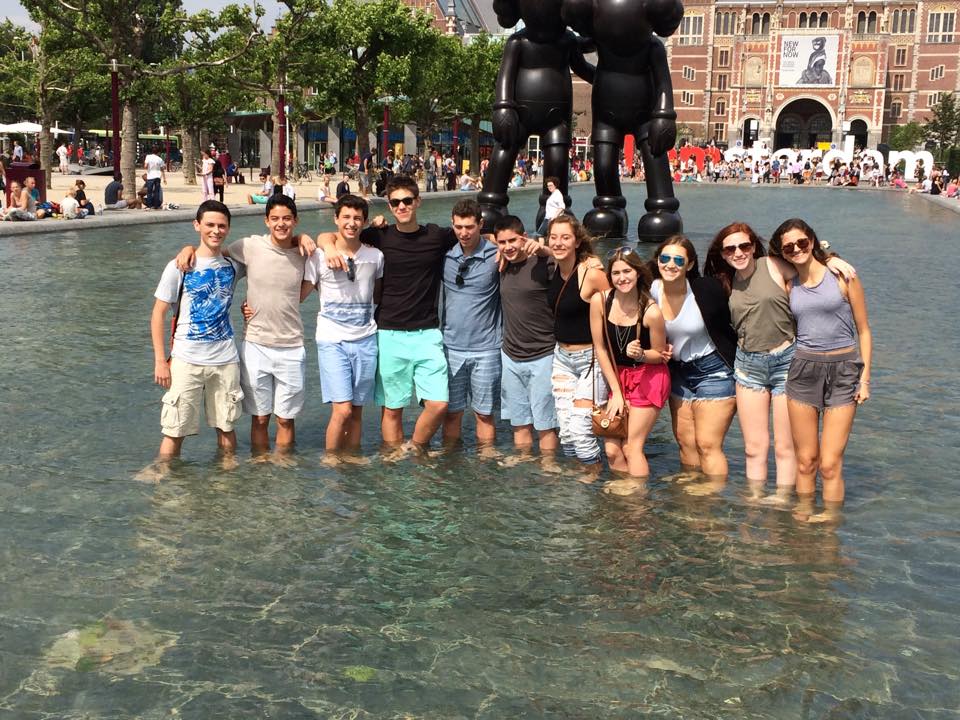 The next stop was lunch at a nearby café right close to the "I am Amsterdam sign". The food was enjoyable and everyone took advantage of the interesting background to take many pictures. All of the trip members had fun climbing on the giant letters and snapping pictures.Right near the sign is a big fountain that the trip members used to cool off, as it was a nice warm day. They also enjoyed ice cream and waffles before their next activity. Brittany especially enjoyed her waffle with Nutella and managed to eat the whole thing!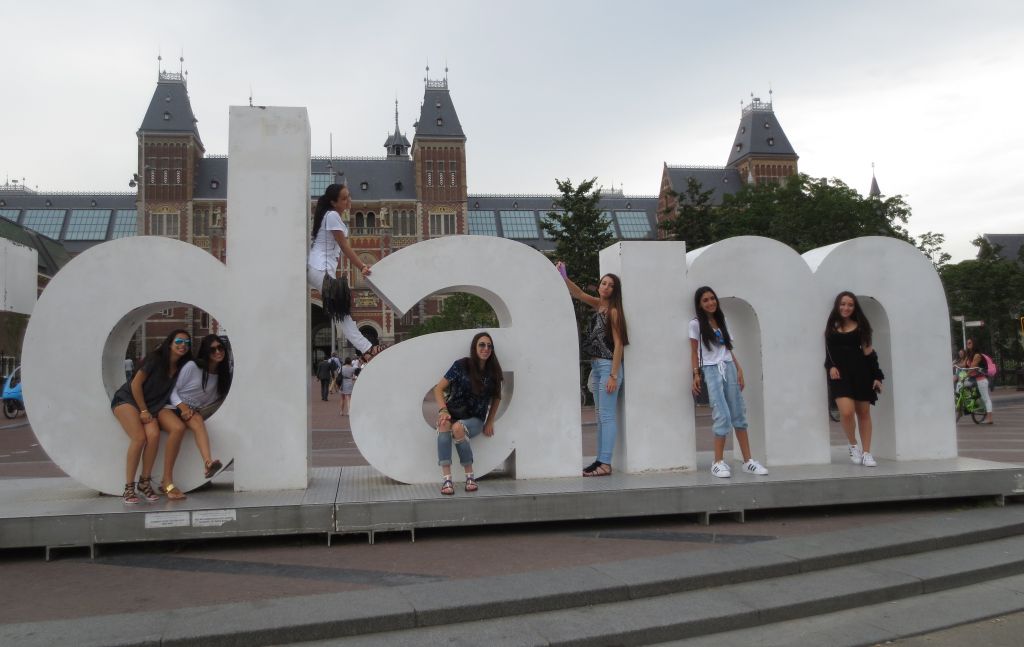 After lunch we made our way over the Van Gogh museum where the trip members got to enjoy the works of Vincent Van Gogh and his contemporaries. It was very interesting to see his work and how it changed over the years. Noah was especially fascinated with the paintings and really enjoyed the visit.
That evening we went to visit the Boom Chicago Comedy club where trip members got to enjoy a comedy show.Louis got called up on stage for the dating game and he had fun describing his ideal first date while the rest of the group laughed. Everyone is having a great time and building new friendships.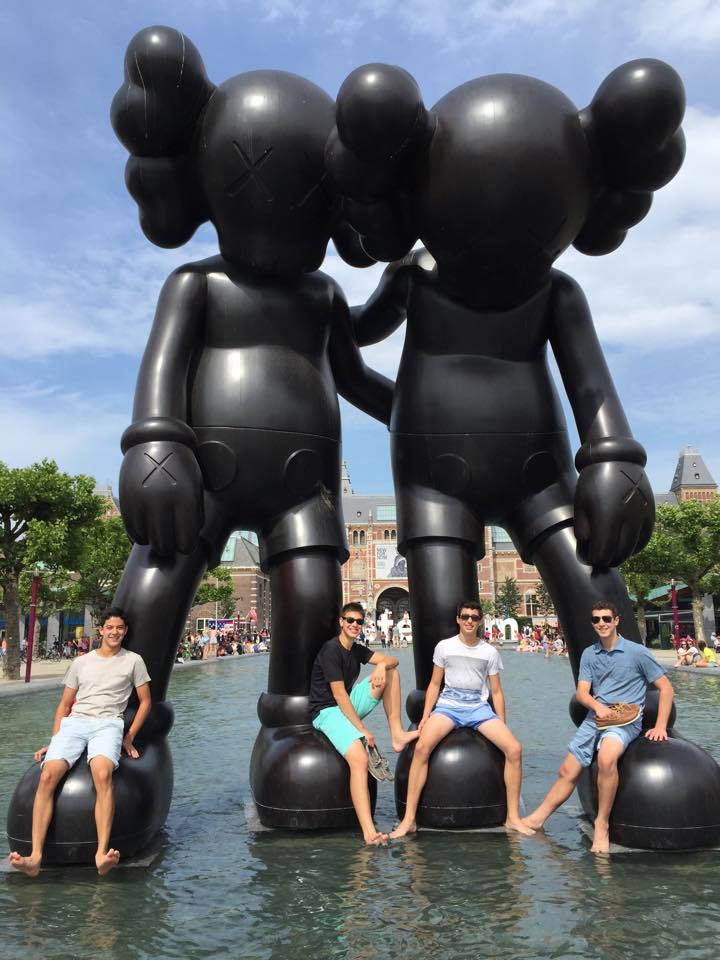 Our stay in Amsterdam was very memorable! That's all for now!
-The Westcoast Blogger
Interested in learning more about Westcoast Connection's student European tours? Explore our European Discovery 22-day and 30-day teen tours!