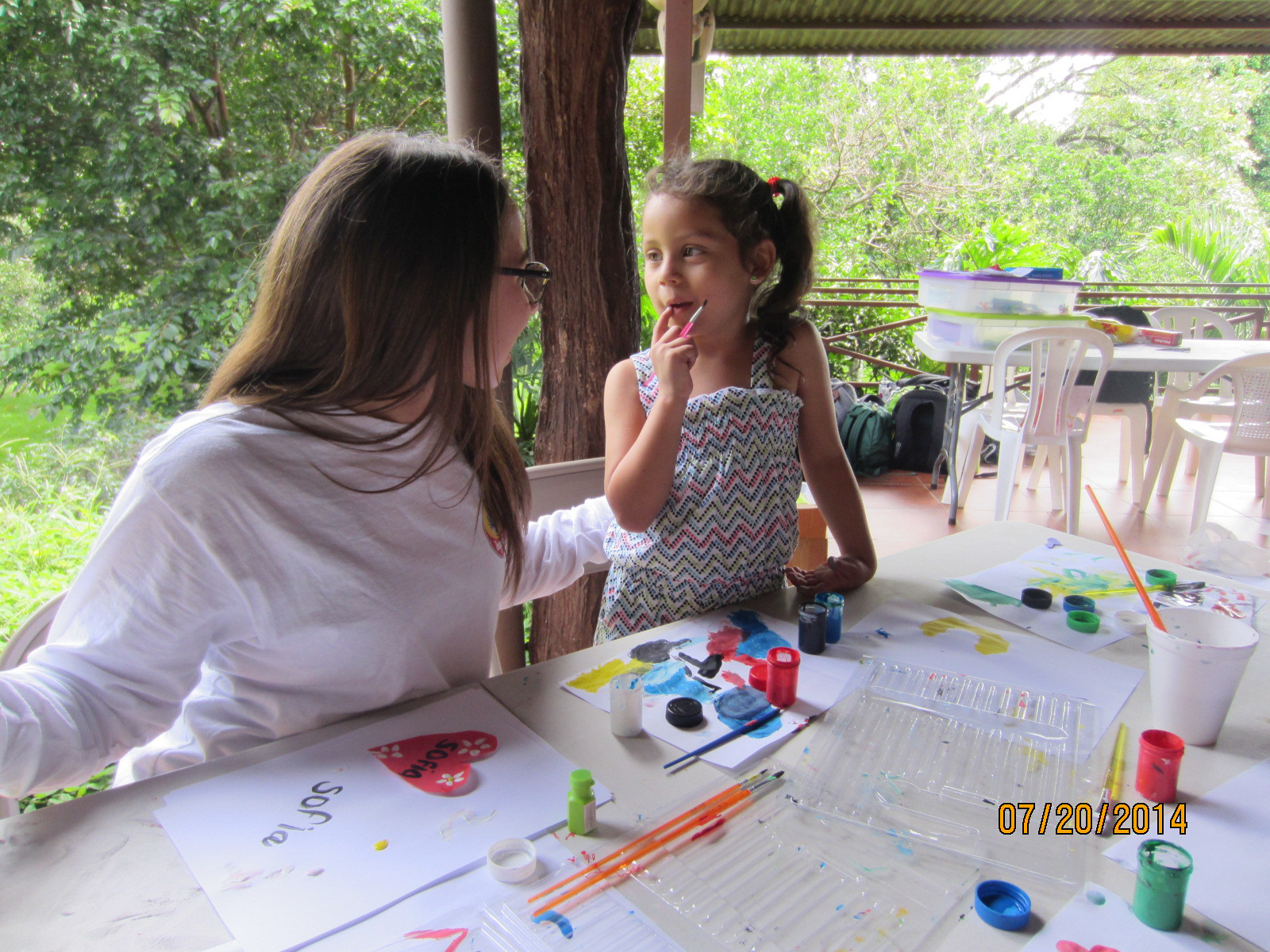 Hello Family and Friends!
After a rewarding day of community service with the Costa Rican Humanitarian Foundation (CRHF), we kept our energy going until the very last minute that night with our Latin dance class! Blake and Jake had quite the moves (and facial expressions) that evening and Samara made big steps into the dancing world!
The following day at the kids sports camp, Blake handed out his hat donations. Blake's brother Tyler started a campaign last year called "Caps Count!" This charity collects lightly worn or used caps and sends them all around the world to less fortunate kids. The kids at the sports camp greatly appreciated Blake's donations and it was so heart warming to see how joyful this small act of kindness did for them.
The next day we had our second shot at surfing! This time, the waves were a lot tougher than last, but by no means did this stop our pro surfers! Not only did Jon and Blake, get up on their surf boards but they even high fived each other while surfing. Post surfing, Maxine and Toby enjoyed coconut milk fresh from the coconut like true tropical queens. That evening as a part of our Color Competition, we had a scavenger hunt around the hotel which lead to some interesting events but in the end the Blue team; which included Emma, Nikki, Julia, Seth, Sam.S and captain Logan was in the lead.
Today we finished our community service project at a local eco-reserve by painting the signs for the beach, building a canopy structure and planting flowers for the area. We then quickly headed for a fun afternoon of snorkeling. While we were boating out to our destination we did a fair amount of whale watching and we had the opportunity to come quite close to a mother and baby whale! It was such a surreal experience! Nikki named the whale "Chamu" but Jordyn was convinced that the whale has no idea what its name may be. Soon enough we were all in the water decked out in our snorkel gear exploring an area of the ocean! It was really neat to be able to see some of the wildlife in the ocean and have that firsthand experience.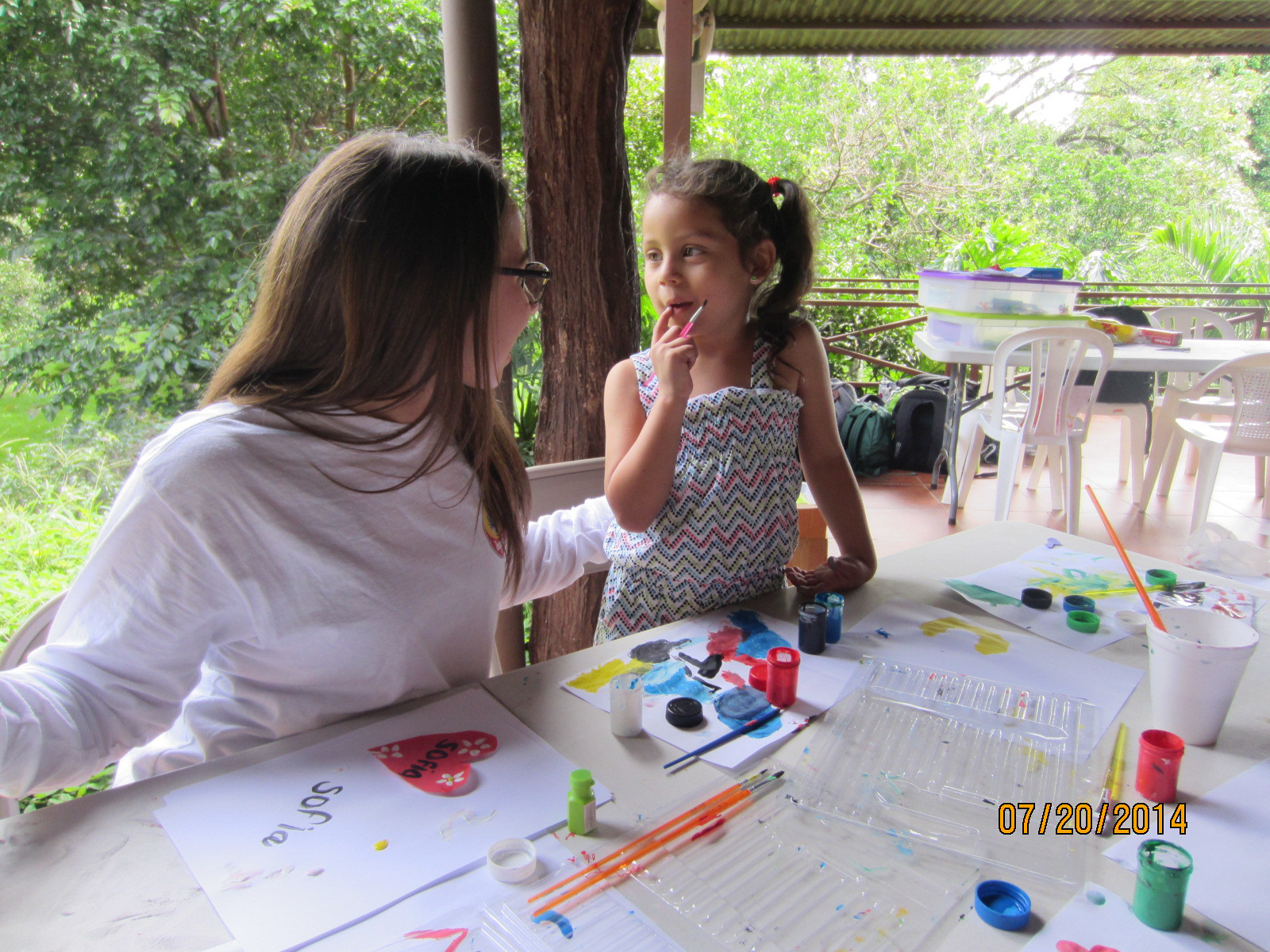 Tonight marked the final night of our Color Competition and the final task of the night was a watermelon eating contest. Griffin from team White and Sam S. from team Blue were the chosen pair to step up to this challenge. Team White was SO convinced that Griffin would bring this home for them but there was turn of events when Sam S. absolutely demolished her watermelon and in quite a cleanly manor as well, unlike Mr. Griffin. Team Blue ended up winning the entire Color Competition and they will be receiving their prize tomorrow! What's it going to be?!?
We are packing our bags tonight to head to Manuel Antonio tomorrow morning. I hope all of you at home are enjoying a relaxing summer, but not for too long because your trip members are back in just a mere 4 days!
Until next time,
The Westcoast Blogger