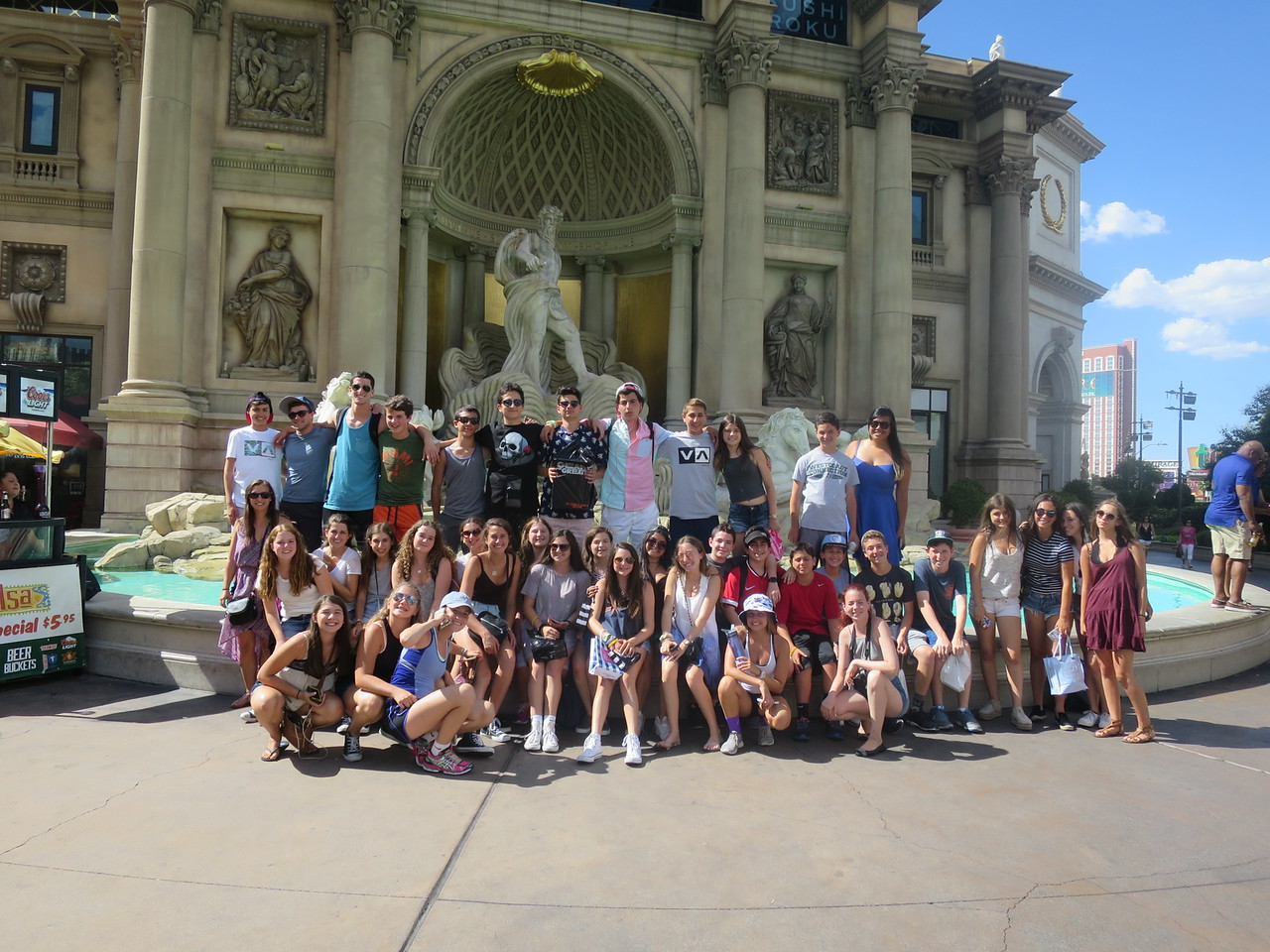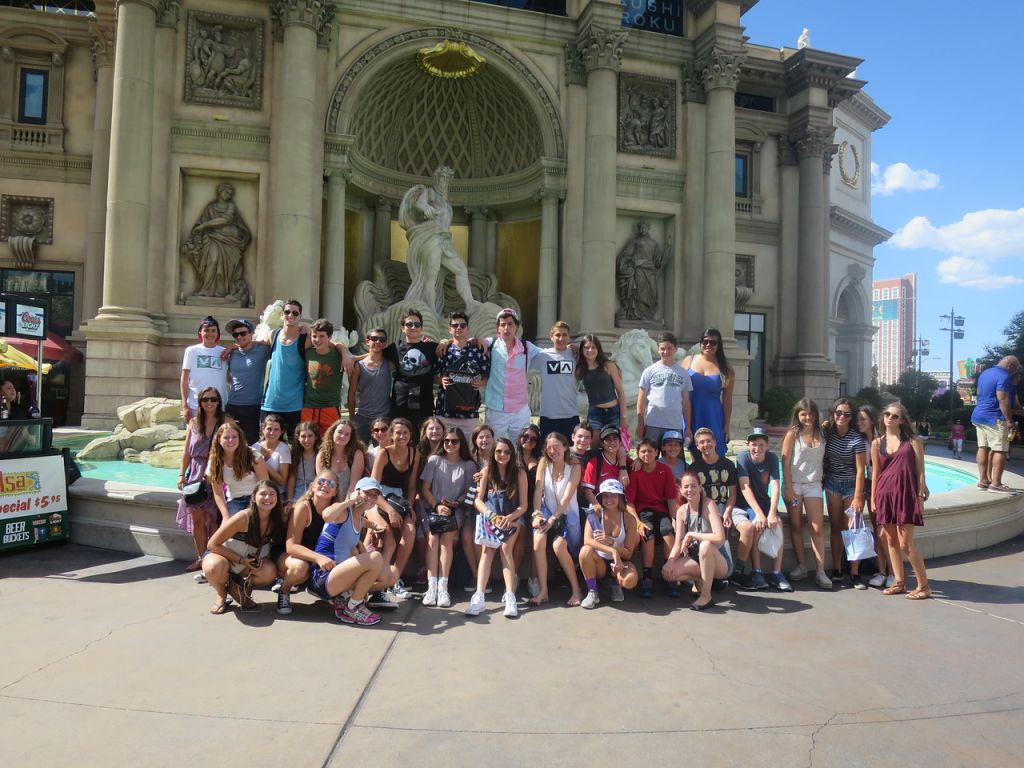 Our San Diego stop began with the best of all treats, a beach day! We had delicious sandwiches and cookies, tanned, and played some beach football.  Then we got to all try surfing! It took some of us a while but we all got up and rode the waves right to shore in the end! That night we went out for dinner at the Seaport Village. It's a quaint little area with lots of outdoor seating for food and dessert shops.
In San Diego's world renowned Zoo, we took a tour on a double decker bus. We monopolized the top floor and got to see most of the grounds that way. We were even lucky enough to see the spotted leopards. Our guide told us that this was an extra special occurrence, because they never come out of hiding, especially not in this heat!
Later that night we stormed Laser Tag. Yellow vs. Green vs. Red, and Jake came out on top! The trip members all ran around the maze, shooting targets and each other, while looking for power ups that give you Super Laser Tag powers, which was a cool twist.
Next, we traveled to Vegas, a city that definitely never sleeps! While some of us opted to hit the sheets, others explored the M&M store.
The next morning we caught up on our rest and ate breakfast at the famous (and very busy) Monte Carlo before heading to conquer our fears at the Stratosphere. It's the highest little amusement park in the world and has three rides at the top, a seesaw, one that shoots up and down like an insane version of an elevator and one that holds you out over the side of the building and spins.
We then visited the Forum Shops, which are located in a beautiful building that looks like its completely carved in marble. Beautifully carved statues adorn every alcove and the escalators are a spiral staircase. There's even a little Greek Myth inspired show in one of the anterooms. Animatronic representations of Poseidon, Hades, and a few other gods acted out a Greek drama worth seeing.
On our way back to the Monte Carlo, we passed many staples of the Strip such as the Bellagio fountains, which dance on rhythm to soothing music.
The Monte Carlo has an amazing pool in back! There's a hot tub (although, who needs that in Vegas?!) a lazy river and a wave pool! Guess where our trip members ended up!? We splashed around and threw each other into the waves until it was time to go inside and change for the Venetian.
The Venetian is a hotel made to look just like Venice. It even has a little canal running through it. There we snacked on Gelato and admired the painted sky.
While we were there, an amazing coincidence happened. We ran into Karl-Anthony Towns, the overall #1 draft pic in the NBA. He was nice enough to take a great group photo with all of us and even cameo'd in lots of the trip members' selfies. It seems we're collecting NBA players, since we saw Dwight Howard at the Farmer's Market last week!
We ended our adventure in Vegas on the high note of a side trip to the New York New York roller coaster. Walking into the hotel is strange, because it really does have the feeling of the New York of the not-so-distant past. There's painted shop windows and live bands, a skyline is painted all along the walls.
Next we embark on our final camping trip near Bryce Canyon, which is sure to be a blast.
-The Westcoast Blogger
If you want to be part of an experience like this, travel with us in our 14-day summer program for high school students in California, from San Francisco to San Diego.