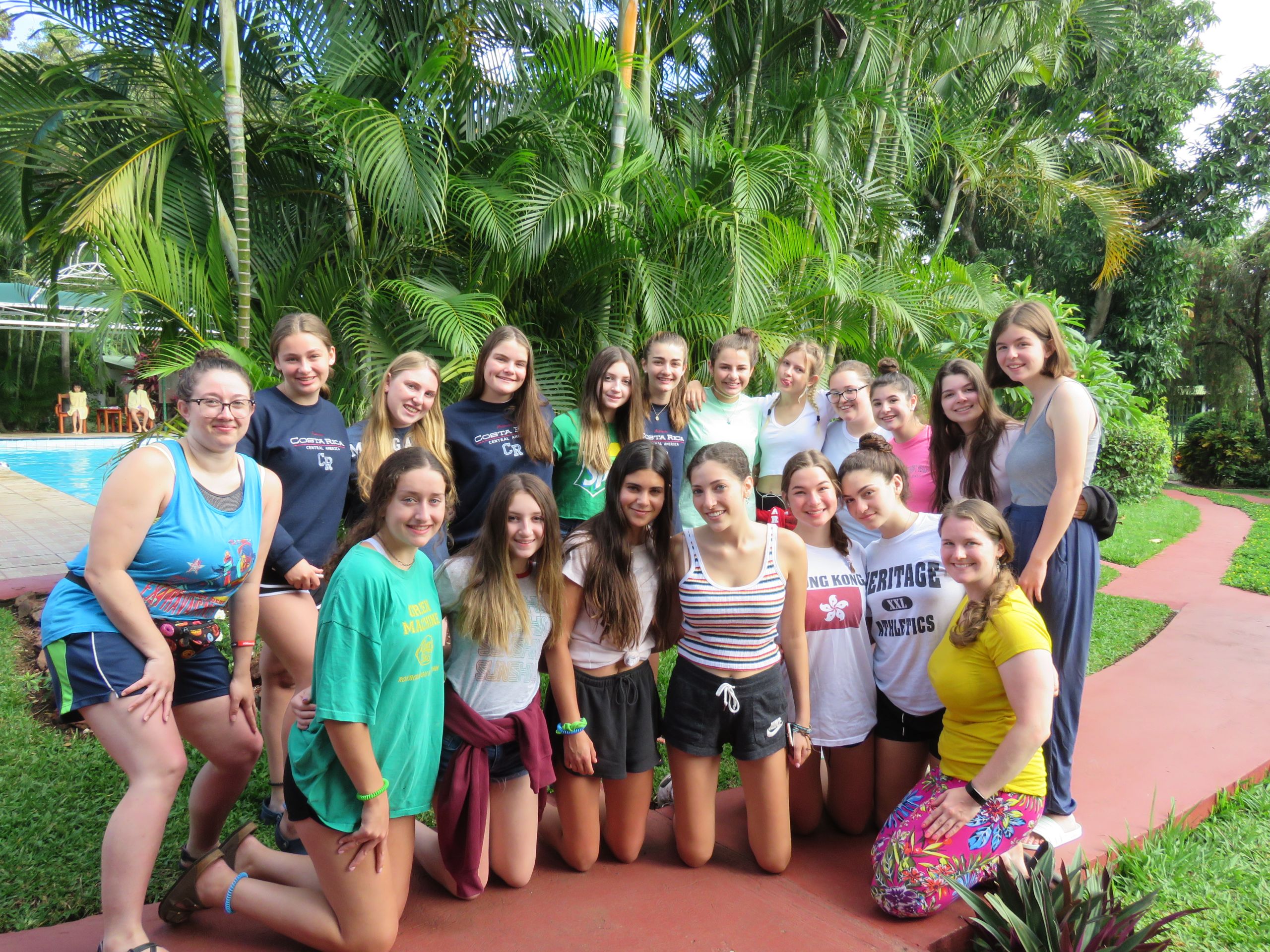 ¡Hola from Alajuela, San Jose! 
The first few days here have been so lovely. Our hotel in San Jose has made us feel more at home with its beautiful facilities, gorgeous gardens, and incredibly kind staff. At breakfast, we start off the day with our morning song "Send Me on My Way" by Rusted Root. We have established a collective love for early 2000s pop songs, so we've been making a playlist with a few of our favorite ones! There is never a dull moment here, as we've truly been "livin' La Pura Vida," enjoying local foods, diverse tropical fruits and activities like white water rafting. Our guide has been so helpful answering all of our questions as we prepare for the children's camp, we don't know what we would do without her! 
Every evening, we give out our daily awards, "Perry" and "The Toast". Perry is a pink plush toy that is awarded to someone who demonstrated caring and positivity throughout the day. The Toast is a necklace bestowed upon the program member who did something notable, such as being exceptionally helpful within the group or sharing great ideas with everyone. 
On the first day of us meeting each other, the first impressions couldn't have been more positive. We could tell right away that every member of our group has something special, and they've all made themselves so open to their new friends who they were about to join on the summer of a lifetime. By the end of the day, we bonded even more as we talked about the day's takeaways. We were spreading the love from the get-go!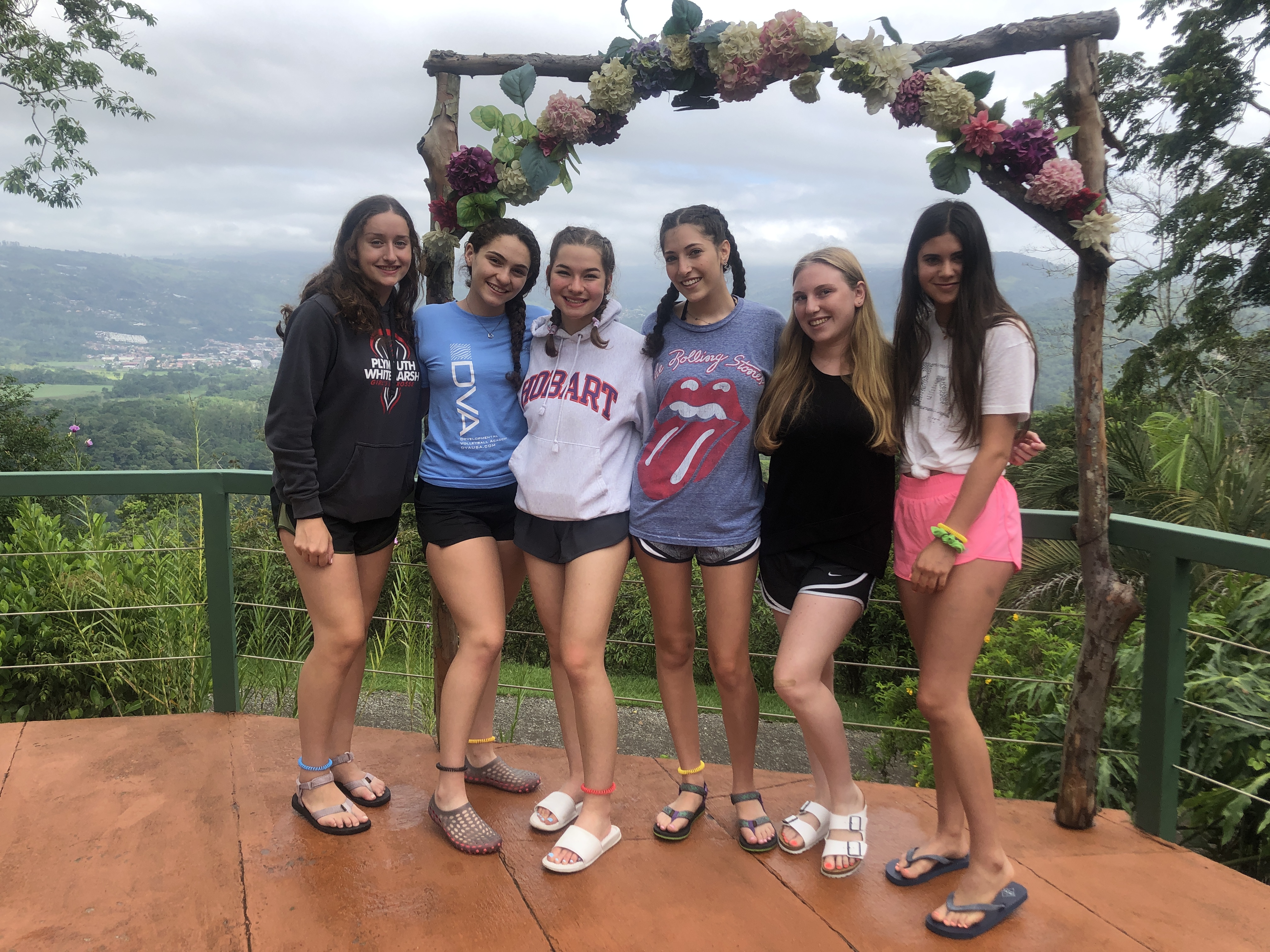 The next day began with breakfast and a gorgeous view of the mountain near the Pacuare River as we prepared to embark on our first adventure to go whitewater rafting! Our guide was so welcoming and made sure every Program Member was prepared for the rapids. With the help of one of our experienced guides, everyone did their part in navigating the course surrounded by amazing waterfalls and beautiful tree canopies. Our whitewater rafting adventure allowed us to see many exotic birds and even swim through a breathtaking canyon.
The following day was spent preparing for the children's camp. The group discussed activity motivators and took the time to talk about concepts like respect and trust. We are all very excited about the crafts and group games we have in store for our upcoming days at camp. In the evening, we had a blast at mini golf… with a twist! Our creative trip director created a "Golf Goals Scavenger Hunt", where the program members had to complete various tasks at each of the eighteen holes. The group could not stop laughing and we got some fantastic bonding moments caught on camera.
The last day before starting our service was spent doing our last bit of planning, where we came up with a plan that would help us thrive during our seven days at camp. From string and beads for bracelets to soap and a tarp for a slip-n-slide, we were ready for the week ahead! After our day of preparation, we attended an interactive tour of the Café Britt plantation where we got to try samples of their various gourmet roasts. After a stop at the gift shop, a buffet lunch, and some time in the plantation's butterfly garden, we made our way back to the hotel and based on the enthusiastic sing-along we had on our way there, this was a pretty great day for CR24. 
Soon we head to Monteverde where our children's camp will officially begin! 
¡Hasta pronto, y Pura Vida! 
The Westcoast Blogger
Does exploring Costa Rica through community service and adventure activities sound like fun? Read more about our various service opportunities in Costa Rica here! To browse all of our programs, click here.