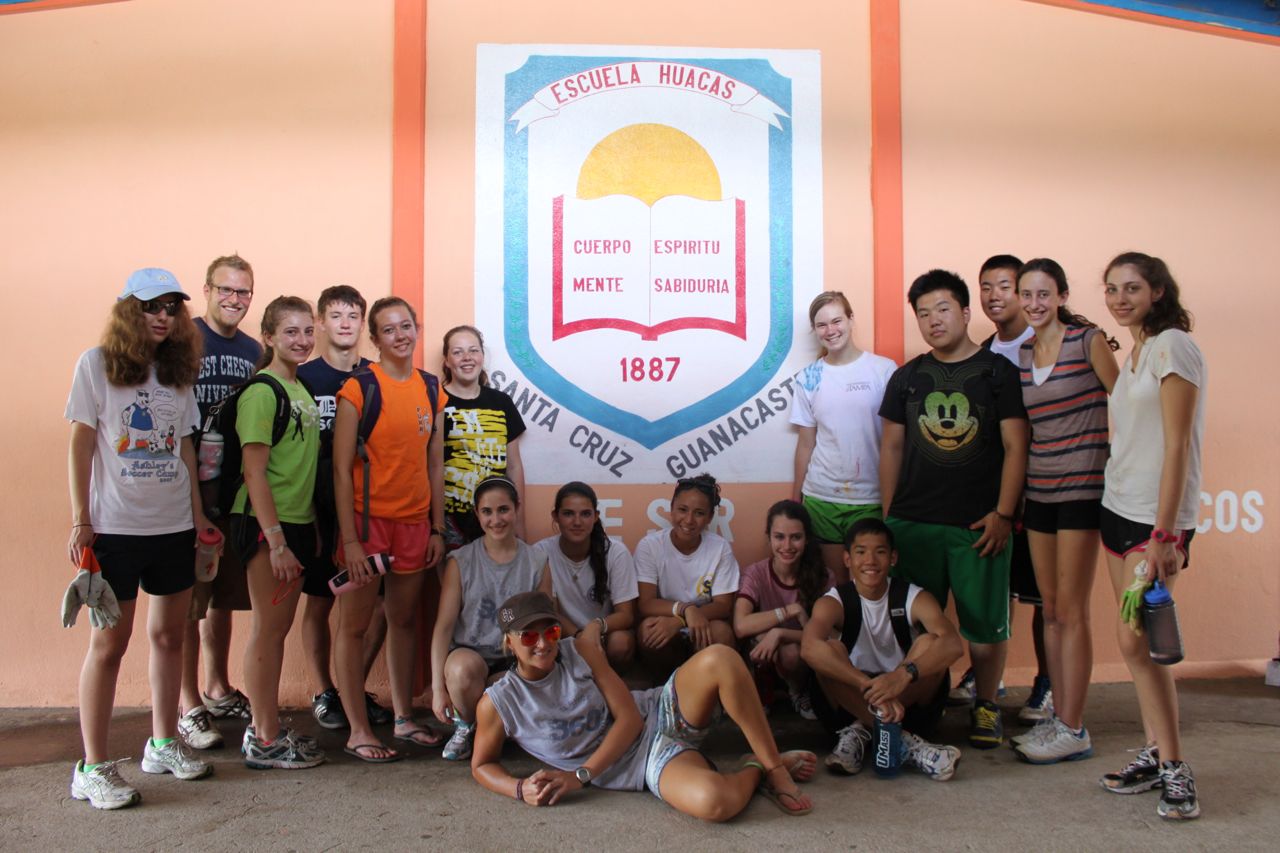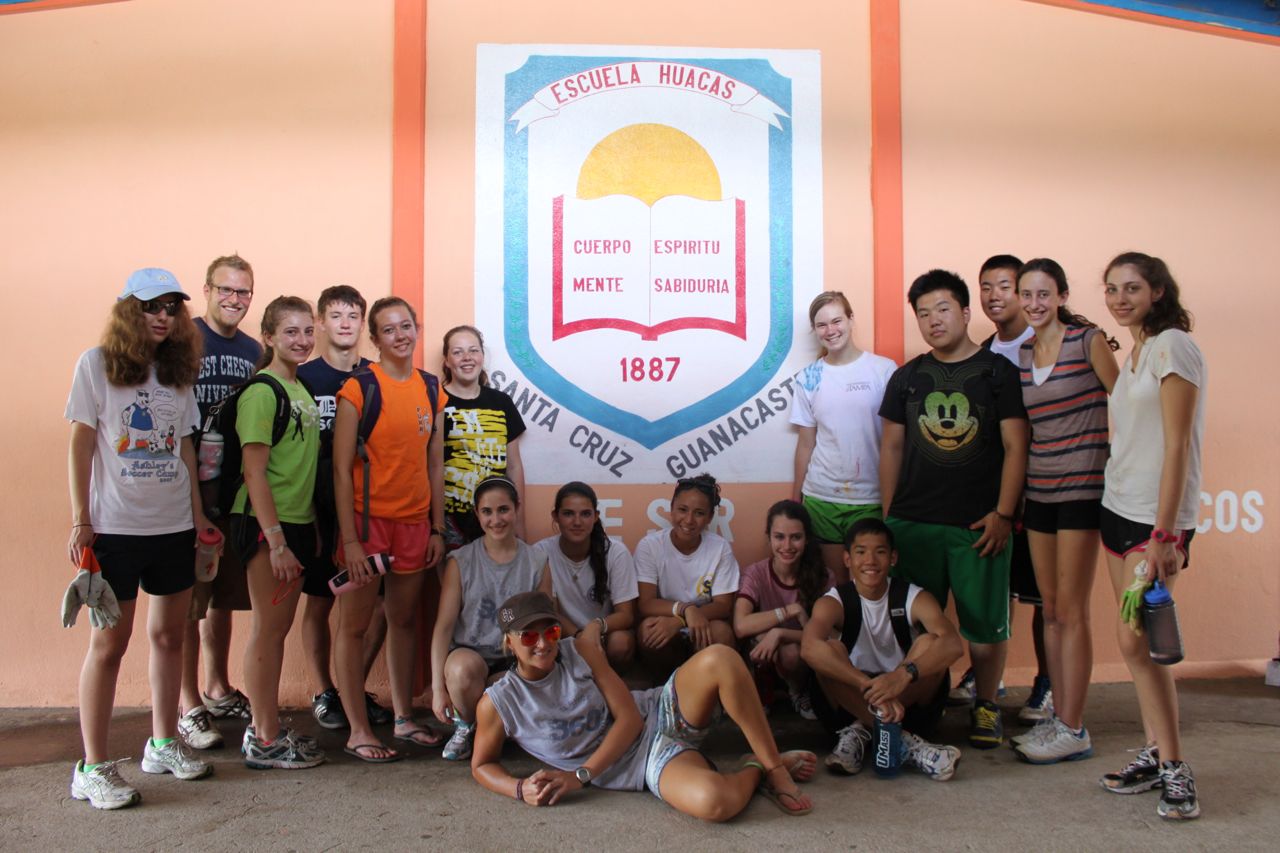 Greetings Friends and Family,
It is hard to believe that these two weeks have come to an end, but we did not lose any time making the most of our last few days here.
We left you Friday, July 13 – which was the trip members' last day of both community service and CPI language classes. The trip members headed back to Escuela Huacas in Santa Cruz, Ganacaste to begin putting the finishing touches on the multi-week volunteer project that several other Westcoast/360 trips have been helping with as of late. Each trip member's initiative and dedication to the project was unwavering, and Carlos – the CPI representative that worked with us on site – commented that our group was one of the best he had ever seen in terms of maturity and work effort; we are by no means surprised by this comment. By the end of the afternoon, we had almost completely finished with the finishing touches of staining and varnishing desks and chairs as well as painting the walls of the outside courtyard that has taken a beating to the elements. Upon leaving, the school looked in pristine conditions and ready to be used by the local students who will be returning to their classes in the upcoming week.
After our last day of service, the trip members traveled to CPI Playa Flamingo for their last day of language classes. Trip members, trip staff, and CPI teachers alike were proud for the evening's graduation ceremony, marking the completion of their language immersion program of learning Spanish as a second language. Smiles and hugs were shared by all we concluded our final day at the language center, and the students will undoubtedly be returning to the States better equipped to utilize their Spanish communication skills both in class and the community. However, before leaving CPI, the students reunited in the cafeteria to practice their Latin dance moves, as the evening's celebration was a night at the local disco club in Tamarindo. The trip members showed their impressive dance moves, and many conga lines appeared.
After an exhausting day, we all retired to the hotel for a night of rest before getting up early to travel to our final day's destination: Rincón de la Vieja National Park. We wasted absolutely no time, as the minute we arrived, we left for a relaxing horseback ride through the northern Costa Rican countryside. At the halfway point of the trail was a waterfall and water pool formed by the natural waters flowing from the Rincón de la Vieja Volcano; trip members got the opportunity to cool off in the crisp crystalline waters before heading back to the horses to finish with the ride back to the hotel. From here, we were treated to some well-deserved beautification after two weeks of dedication to language, adventure, and service: everyone lathered up at the mud baths to cleanse their skin and relax and in the hot springs. We had a blast painting each other, doing mud makeovers, and creating new mud hairstyles on the boys. After cleaning off, we were all squeaky clean and reenergized for our last night together. After a great group dinner, we came together for final reflections, discussions, games, and even some bracelet-making arts and crafts to mark each day of our two-week adventure together.
Thank you all for your support of our travels and experiences. It has been a pleasure, and we look forward to seeing you very soon!
Pura vida y saludos desde Costa Rica!
The Westcoast Blogger