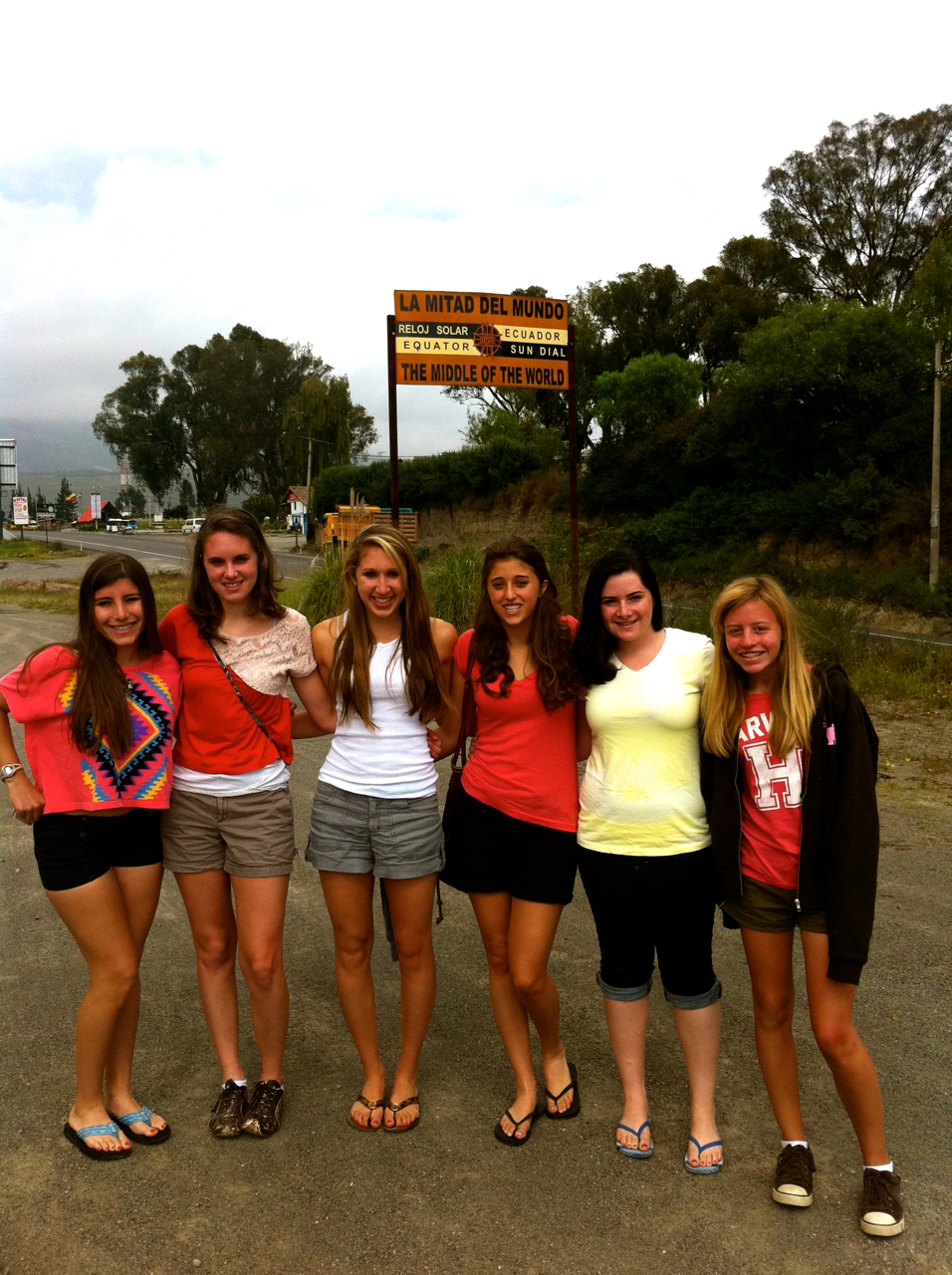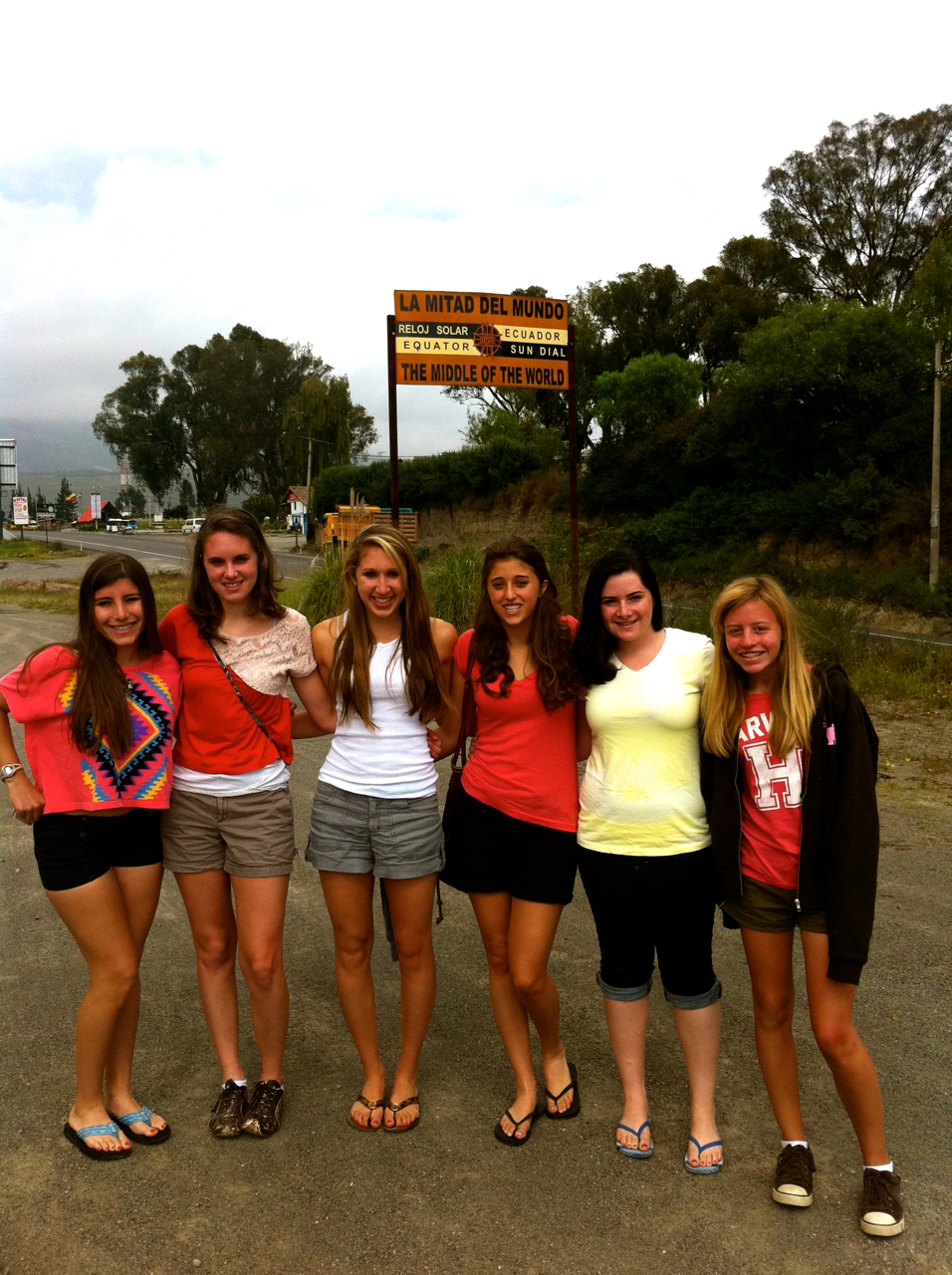 Greetings from Ecuador!
We have done so many exciting things this week, we can't wait to fill you in:
On day 5, we went to Mitad del Mundo. Here, we visited the equator and were able to stand on either side of the line, being in two hemispheres at once.  At the equator, Naima, Jason, Griffin and Sydnee were able to balance an egg on the equator line!
Afterwards, we had a tour through the old city and then to the Panceillo lookout where we had a beautiful view of Quito and wonderful photo opportunities. At dinner, we had a local musician perform for us and Kayleigh, Jared, and Griffin bought a musical instrument called a Zampona. We can't wait for them to learn how to play and perform for us!
That night we played our own version of "Minute to Win It". The winners were: Rachael, Griffin, Syndee, Liv, Daniel, Kayleigh, and Paige. Honourable mention to Jason for blowing up a balloon and using that air to knock 5 cups off a table in under a minute! Rachael was able to get an Oreo from her forehead into her mouth without any hands in under a minute.
The next day, we travelled to the Otovalo Market. Paige, Lindsay, Sydney, Nicole, and Melissa bought some really great local clothing and bags which they have been sporting since, and are giving us a real Ecuador experience!
On the bus we passed some time playing "Never Can Tell Games"; brainteaser games that really get you! Sami was quick to find a pattern in our first game. Danni shared some of her own games with the group that everyone really enjoyed (and frustrated so many of us that could not figure out the answer!)
In the afternoon, we visited a cultural center called Comuna Guanansi. We ate a delicious lunch consisting of their local dishes.  This included the option to try cuy, also known as guinea pig! Cayla, Jason, Liv, and Daniel were brave enough to try it. Liv even enjoyed it!  The locals then taught us how to weave and we all had the opportunity to try it. Nan and Lauren were naturals! We then watched our hosts perform their local dances and we all joined in.
We are currently planning a variety show to present to the senior home in Latacunga. Katie has taken initiative as MC to help organize the show. We have some great acts lined up!
Tomorrow we will be hiking Cotopaxi, and then off to Latacunga. We look forward to sharing more of our amazing adventures with you.
The Westcoast Blogger