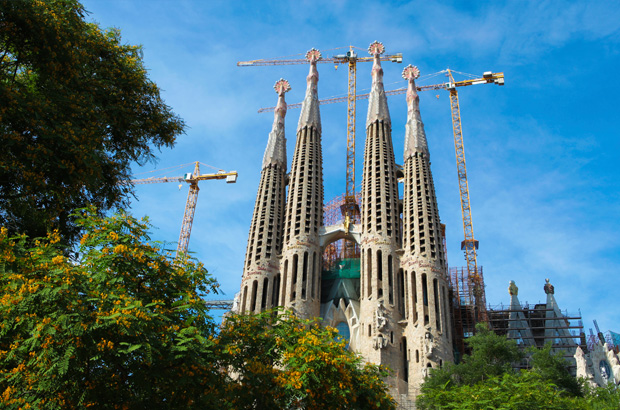 Sawasdee-ka from Thailand!
Our adventure has begun and it is incredible! The trip has been filled with many new sights, sounds, tastes, and smells. Starting in Bangkok, we were able to get acclimated very quickly and started to learn new Thai words and phrases to begin our journey! We communicated with locals while trying to find certain fruits, took a tour of the city which included many different forms of transportation, and we learned a plethora of knowledge from Smiling Albino, that is helping guide us with our journey. In just one day we traveled by bus, boat, Tuk Tuk, Sky Train, and foot to see all that Bangkok has to offer.
One of the highlights of our time in Bangkok was when we traveled by Tuk Tuk between locations. The Tuk Tuk is a three wheel vehicle that is used as a taxi service (mostly for 4 awesome tourists like ourselves)! It gave us a fantastic view of local shops, temples, and stories to last a lifetime. With many different foods to try, we have enjoyed several local restaurants, and have tried a variety of pad thai, fresh fruit, and other dishes native to Thailand. We cannot get enough of their green clementines and mangosteens. Some of us even got to try some fried scorpion at the Night Market and it tasted just like chicken!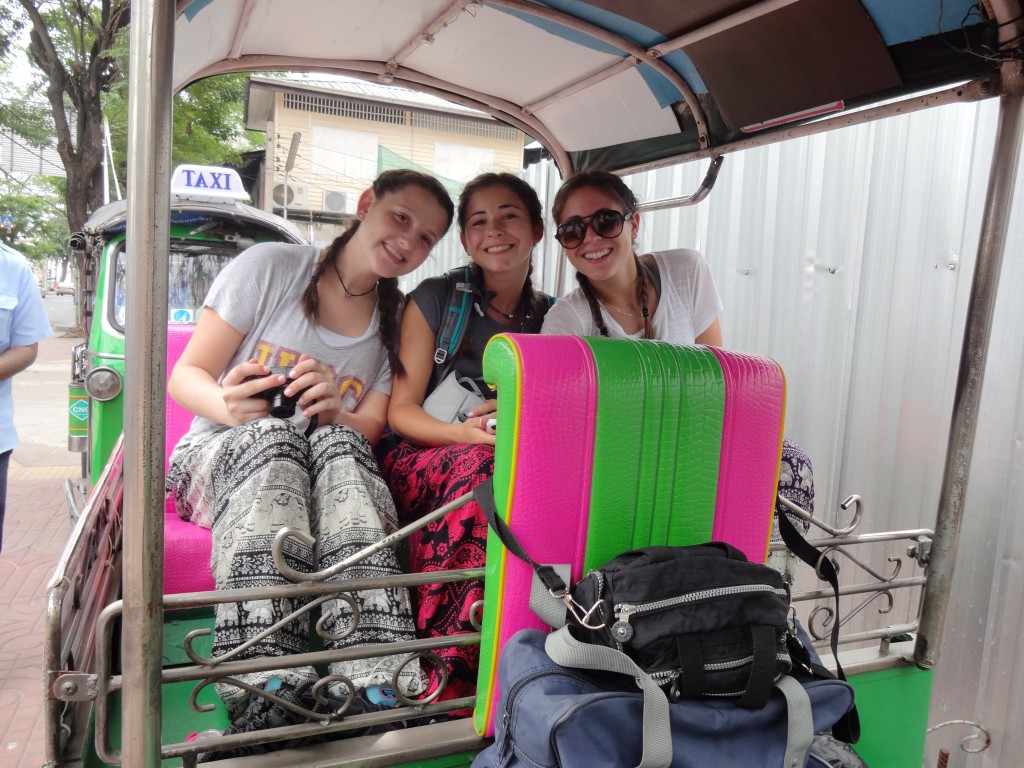 From swimming on our rooftop pool at the hotel, to bargaining for souvenirs, we made the most of our first few days in Thailand before flying to Chiang Rai! We tried some Thai bubble tea and mango sticky rice at the airport and when we landed were greeted by our new guides Pi-Ekg and Pi-Gin (Pi means elder in Thai!) and we made our way to our resort. We were given a tour of the city by boat, and visited the cave temple where three monks have been living since the age of five. This temple is special because it is in a remote area of Chiang Rai in a cave filled with treasures of Buddha passed on from generation to generation of monks. One was able to talk to us in broken English, and we told him we were from North America. He got very excited and showed us his studies and life's work. Afterwards, we rode elephants and had the opportunity to feed them bananas and pet them. The group agreed It was one of the most incredible experiences. Thailand also happens to have a lot of 7elevens and the locals kept encouraging us to visit one, so we went on an adventure and tried a few Thai specialties including Aloe Vera juice, prawn and nori seaweed chips and some tamarind candies!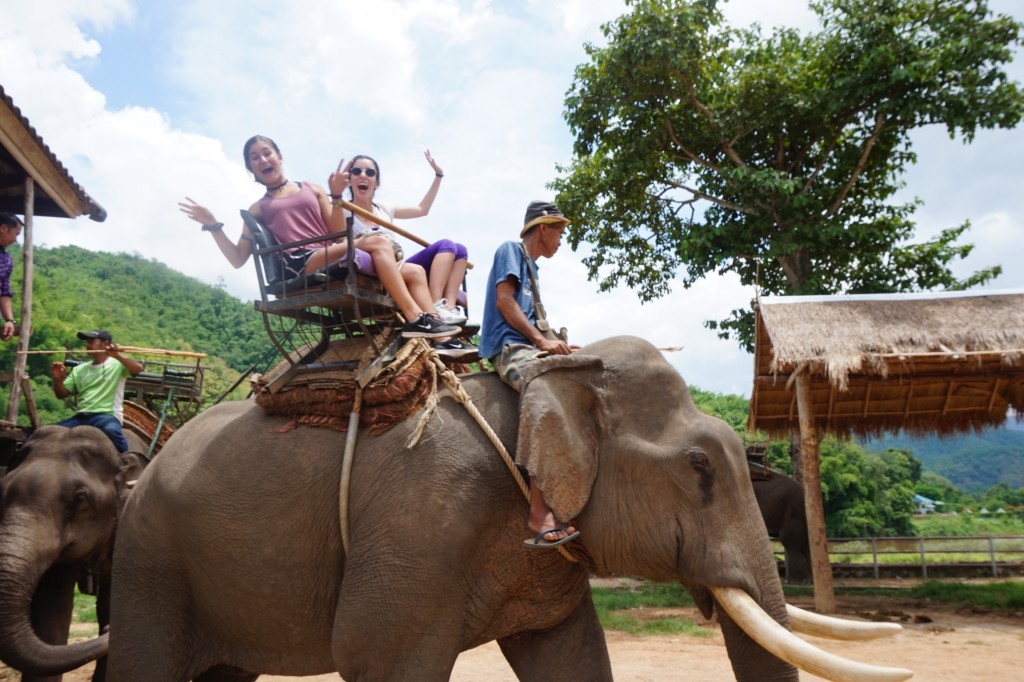 Chiang Rai also happens to be the first destination where we do community service. We discussed the positive chain reaction that can come from a simple coat of fresh paint. From feeling valued, taking pride in ones surroundings, to increased self esteem and hope, it's incredible what can come from a bucket of paint, motivation and teamwork. We then proceeded to paint an entire daycare area for the kids to play in. Some of us also painted steps and others painted a welcome mural sign. We performed dances in groups for the children at the Special School and had a huge dance party to conclude our special time. We never wanted to leave and are so thankful for the smiles on those children's faces. It's something we're never going to forget.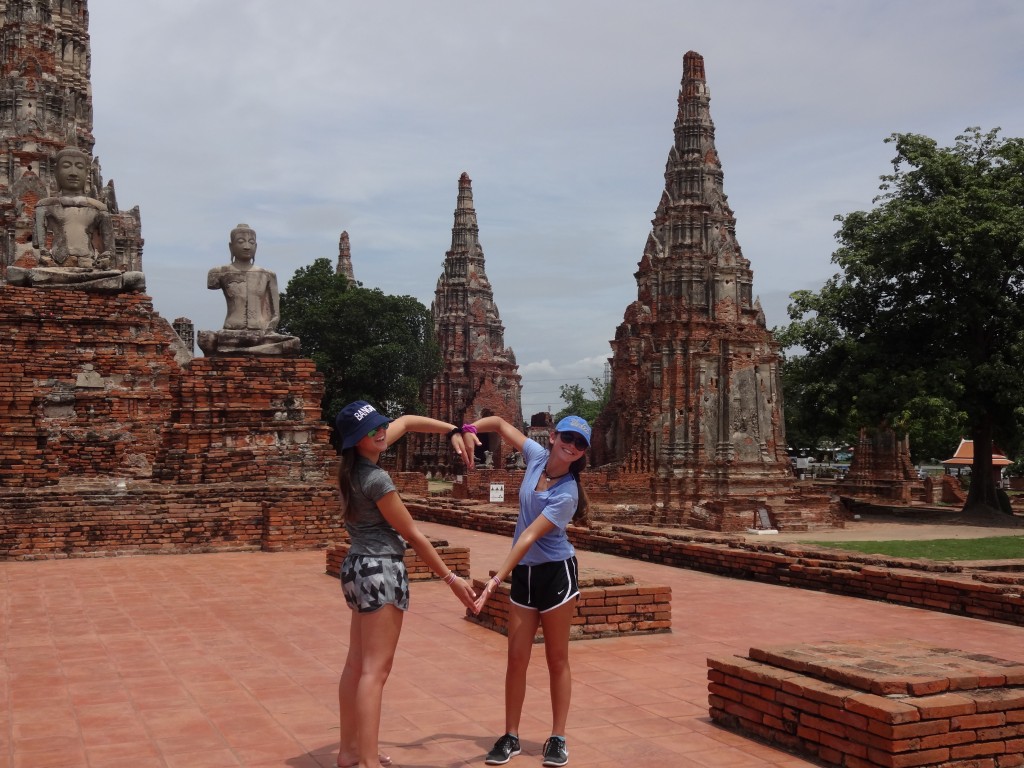 The Westcoast Blogger
Do you want to be part of this community service program? Check out our Thailand trips for students and get ready for the experience of a lifetime with Westcoast Connection.