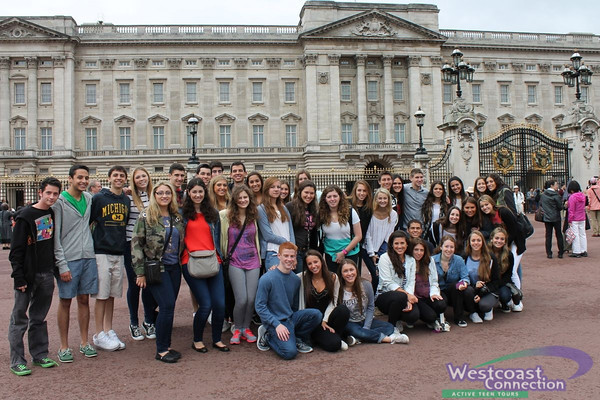 Dear friends and family of ON TOUR European Experience,
We made it to Rome! Ciao! We've been to 7 cities …were becoming experts at this! We definitely can not complain about our weather as we arrived in Rome, we brought the sunshine from Rimini with us! We drove along the coast as we entered into Rome and it was such a spectacular view. We quickly dropped our luggage off at the hotel and headed over to the famous Spanish steps where we got to explore Rome. The group enjoyed a meal with their friends, followed by our favorite dessert-gelato. To wrap up our day we walked over to The Trevi Fountain, which was currently under
construction. The group was still able to get their selfie and a group photo in front of the "under construction Trevi fountain" and we all threw coins in guaranteeing our return one day to Italy!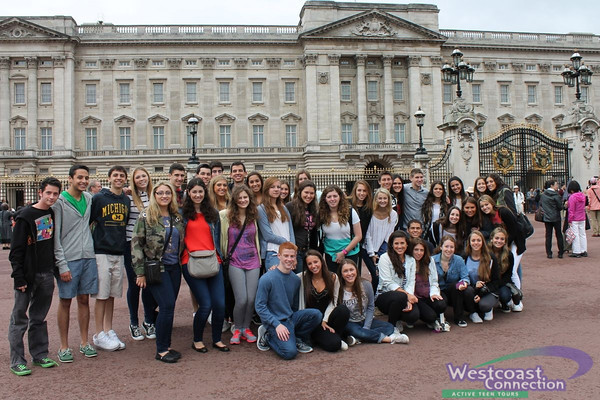 Our second day in Rome was going to be a hot one! As we filled up our water bottles and soaked ourselves in sunscreen we headed out. First stop: The Vatican. Our tour guide Cornelius was with us for the day as he guided us around The Vatican and telling us all about it. Max, who happened to our birthday boy today was very interested and didn't hesitate to test Cornelius' knowledge a little bit! We finished up in the Sistine Chapel and then headed over for some lunch around the Pantheon. Robbie used an amazing app on his iPhone that got a panoramic movie of the Pantheon! Everyone was amazed to see a phone swiveling around on the floor without it being touched. As we finished up there we headed over to the Coliseum for some gladiator fights. Ok not really but we did pretend! Zach even bought a plastic gladiator costume to get himself in the mindset! In fact, he wore it that evening as we headed over to Papa Rex for a toga style dinner! The whole group put on togas provided by the restaurant and enjoyed some opera singing, accordion playing and Italian dancing while we ate a delicious meal! Sam, Claudia, Jordan and Robbie were all up dancing to the music as we all laughed together!
On our last full day in Rome, we got a much needed sleep in! Once we got our beauty rest we headed over to Piazza Del Popolo and The Borghese Gardens where we sat down for a relaxing meal. It was remarkable to see how quiet the city of Rome is on a Sunday! Then we walked around and explored all of the fun shops they had, along with the incredible fountains, buildings and scenery. For dinner that night we made our way over to Trastevere for our last meal in Rome and also our last night for our 20 day student Jordy whom is sadly leaving us tomorrow! We are heading off to Sorrento and the Amalfi Coast tomorrow!
Ciao for now.
The Westcoast Blogger