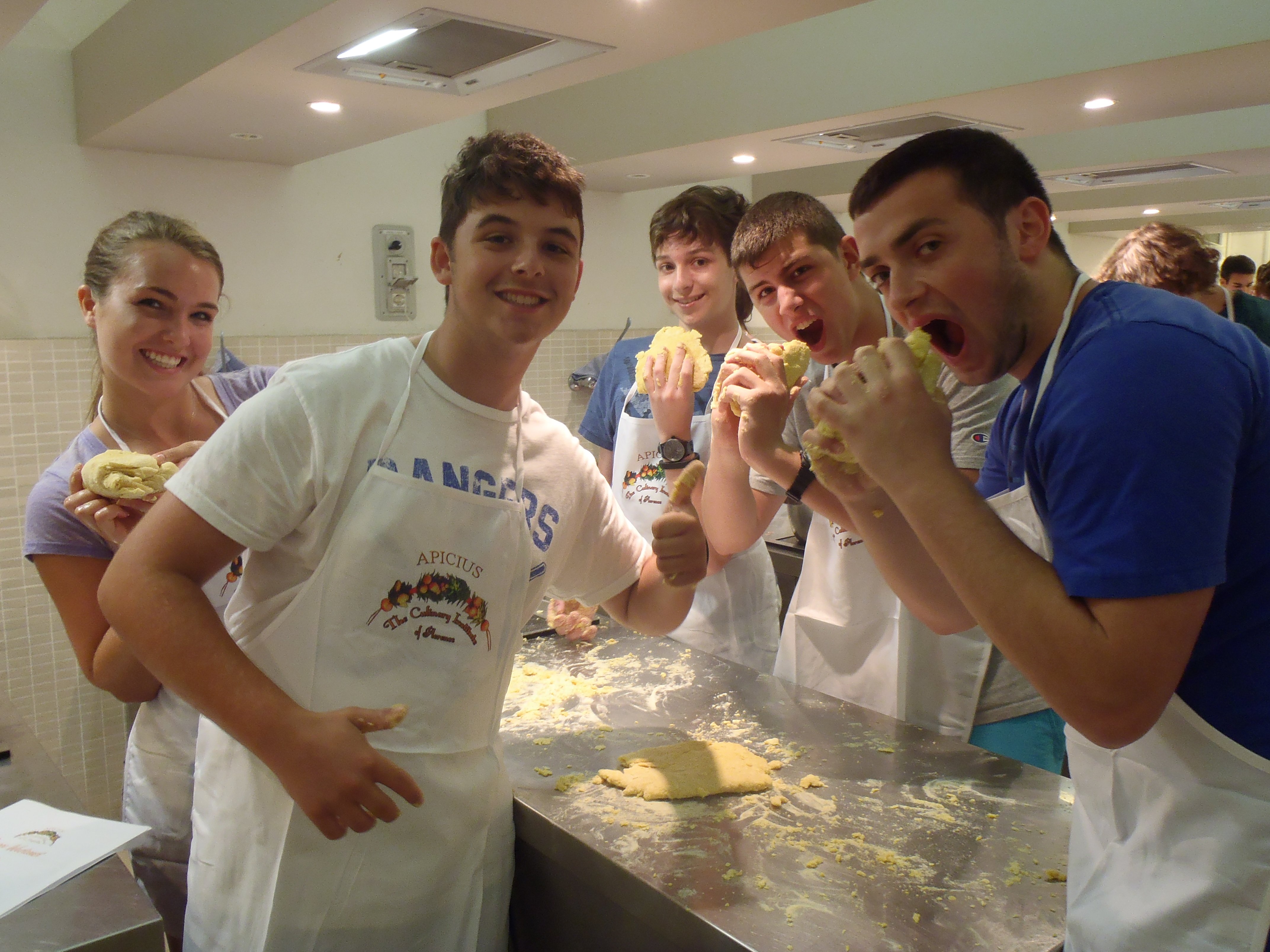 Bonjorno!
Who needs a car when you can just sail though town on a gondola! Venice is a car free urban wonderland! The intricate canals and bridges guide you though a maze of beautiful Islands that give off a small town feel full of friendly faces.
When we arrived in Venezia, (Venice) Samantha stepped up as navigator and lead us though the labyrinth like town to our first Venetian meal. Never ending plates of pizza and pasta gave us just the boost we needed to explore the authentic italian mask shops. Next up on the schedule – taking care of our Gelato craving.
After waking up to the sound of church bells the next morning, we took a leisurely stroll over the Rialto bridge like true backpackers. Then we attended a Murano 'glass blowing' demonstration and watched in awe as the skilled workers designed an assortment of glass animals and sculptures. A bunch of us grabbed some souvenirs from the factory shop before heading to St. Marco's Square where Tyler was blown away by the historic St. Mark's Basilica and the breathtaking Doges Palace. The square is filled with music, pigeons and tourists by day, which we all felt made it the perfect place for a photo scavenger hunt! The gang split into teams and bolted around the square to capture the perfect "Kodak moment". In the end Owen, Zach, Brandon and Josh took the gold after persuading a local vendor to perform a perfect handstand in the middle of the crowd. To say we stood out is definitely an understatement!
It was time for the moment we'd all been waiting for – our very first Gondola ride!  Zoe, Sophie, Tyler and Jesse's boat glided right by an opera singer that put Pavorotti to shame. Talk about front row seats!
Our grand finale in Venice was definitely a major highlight –  we were lucky enough to attend the "Redentore Festival" that only happens once a year. With Italian music, local dancers and fireworks that lit up the sky like the Fourth of July, we were definitely feeling the Venice vibe.
Off to Florence we went! After a relaxing tour of the beautiful paintings at the famous Uffizi gallery, we set off for our most elaborate dining experience yet.
Someone call the food network, cause we've found its future stars! Alongside star chef Victoria, we cooked up an Italian storm with enthusiasm an ease. Homemade pasta and marinara? No problemo! Stuffed zucchini? Easy as pizza pie! With freshly baked chocolate tarts to end off the night, our Florence cooking experience left us feeling stuffed and accomplished. Note to all moms- no need to worry about dinner anymore, you're kids are officially "Iron Chefs of Italy". We also need to give a shout out to Kelli, Samantha and Amanda for the 'Ultimate Chopping Award'!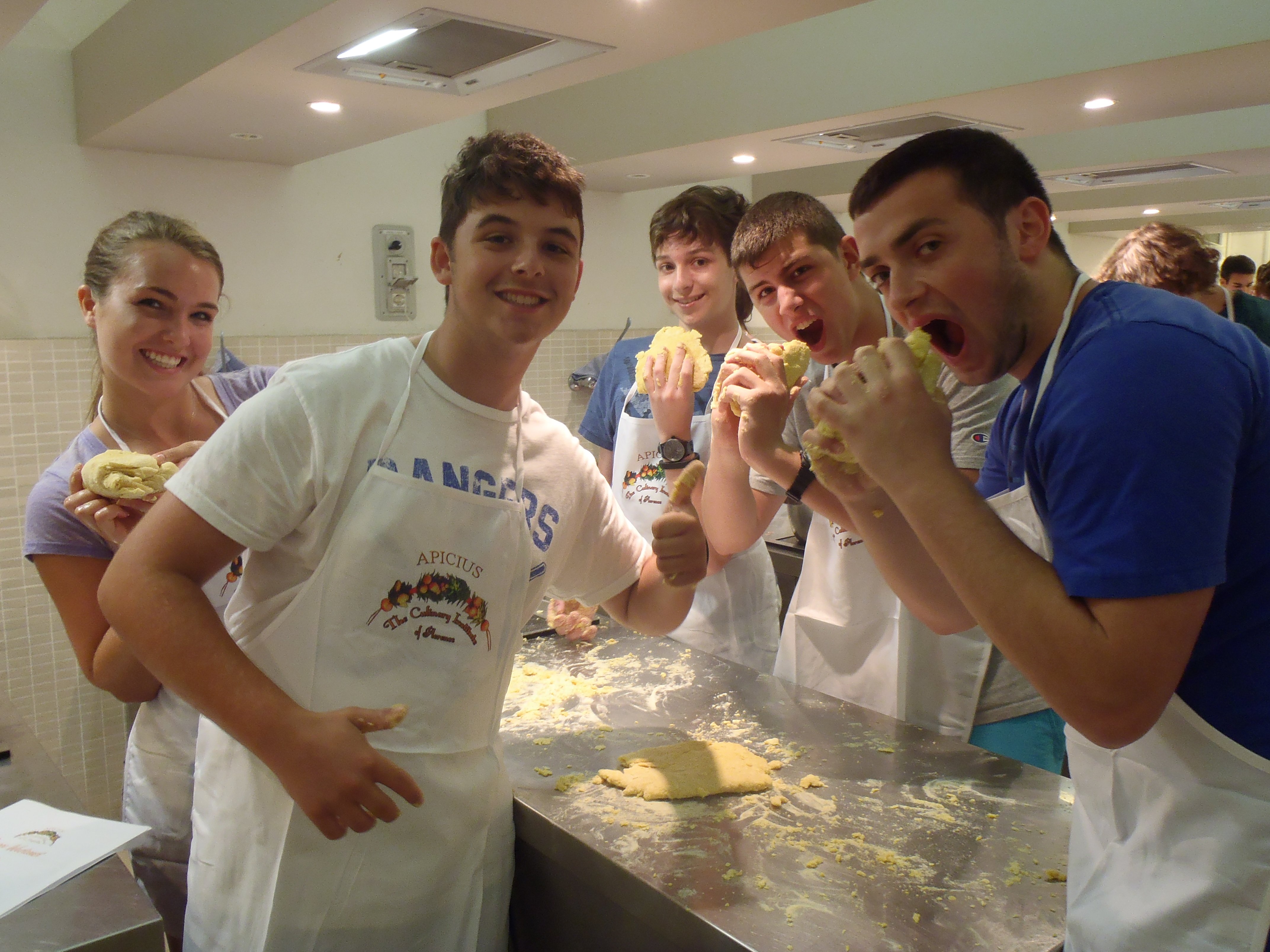 Day 2 of Florence started off with quite the climb! Nevertheless, the mountain of Stairs at the Duomo Tower ain't got nothing on us! The view from the top was unbelievable and provided a 360 degree view of the entire city. We all agreed that the trek was well worth it. Way to go Ben, David and Brad for making it up to the peak first!
After the group split for lunch, we headed to the leather markets where it was belts, wallets and bags galore! It was the perfect place to grab some souvenirs before heading back to our hotel to rest and prep for some dinner and disco.
Boy oh boy did we ever show off on the dance floor!  Who knew the whole gang were skilled enough to audition for "So You Think You Can Dance Italy"? We all had a blast at Space nightclub and can't wait for our next dance fest!
Right now we're off to the Academia to hang out with Michelangelo's  David and we'll be packing our bags tonight as we leave for Sorrento and the Amalfi Coast tomorrow.
Ciao for now,
The Westcoast Blogger
If this sounds like an adventure you'd like to be a part of, explore our Westcoast Connection 16-day program for student travel to Italy!