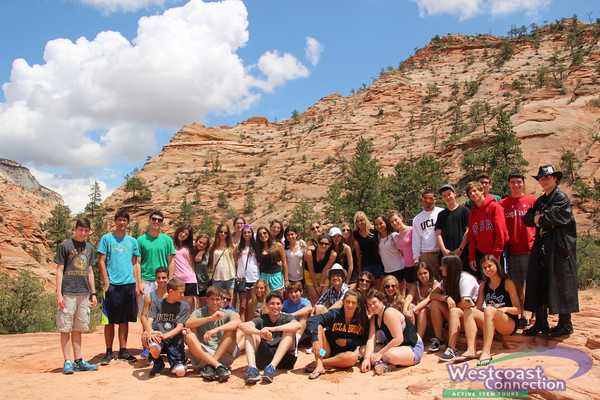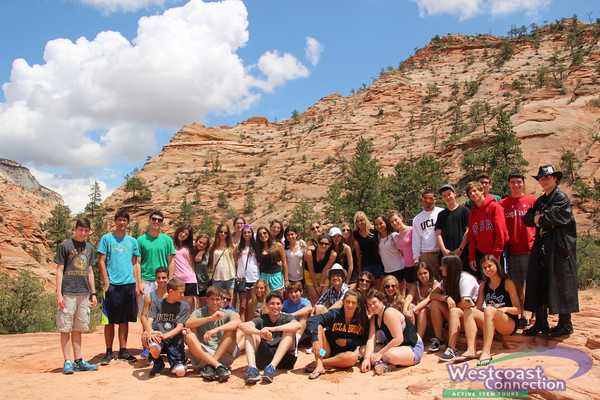 Viva Las Vegas!
The Californian Extravaganza had a great time in the entertainment capital of the world.  We explored the canals of Venice, the sky scrapers of New York, and the upper atmosphere on the rides at the Stratosphere – all in one weekend!  Chloe, Carly, Maya, and Amy rode the Big Shot – the world's highest ride. Not only was the ride exciting, the view of Las Vegas and the surrounding desert was unbelievable.
On the bus ride to our last camping stop, we started a friendly competition…  Rappers Vs. Ravers. It started off with a bang, and led to a day of fun games, and lots of laughs.  During capture the flag, Noah played an impressive defense, while James was a flag-capturing natural. Lauren S, Emily, and Spencer S, tested their memories during Brain Games.  Leah and Sammy B played an impressive round of "Make Me Laugh," where Leah had a minute to make Sammy laugh.  Sammy put up a fight, but eventually gave into Leah's hilarity.  Jordan M. and Misha competed in the watermelon eating competition and their strategies were very different to say the least.  Jordan quite literally dove in, while Misha took his time and enjoyed every bite.  It was quite entertaining.  Annabel and Jelena were tested on their trip memories by racing to list every place we've visited in order.
Andrew Cl taught Ryan, Andrew Ca, Lauren W, Jordan S, and Remi how to play a card game called "Mau".  It's a thought provoking game that requires concentration, and a fair amount of creativity.  They had a lot of fun.
The group loved Bryce Canyon, and marveled at how beautiful it was.  The visit to Bryce has built up even more excitement for The Grand Canyon!  We can't wait for our last few destinations.
Until then, Californian Extravaganza