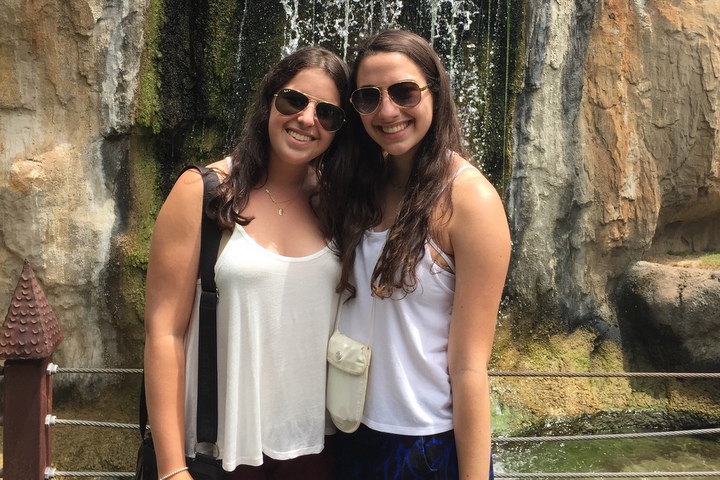 Buen viaje!
A phrase of good travels we continuously hear throughout our trip! In Seville, Spain, we were greeted by a bustling city full of history and tradition. On this last evening for our 18-day trip members, we were captivated by a traditional flamenco dance show and we enjoyed one last big group dinner where we tasted incredible ravioli with San Marco sauce, Crepes de Salmon, and polished it off with a marquesa de chocolate dessert!  Seville is full of culture and tradition, particularly flamenco dancing. "Bah..bah..bah..," hands clapped and feet purposefully stomped as we witnessed the beautiful tradition of a vibrant dance laced with surprising vocals. Later, the trip members expressed their goodbyes in the form of complementing letters to one another, highlighting treasured and fond memories, and their appreciation for new friendships.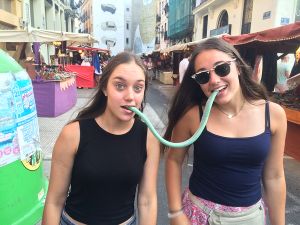 As one door closes, another door opens! We then welcomed 4 more trip members joining us for the remaining 12 days. One could not ask for a better group dynamic with friendships that immediately began to blossom. That afternoon we excitedly visited the Plaza de Toros Museum where we learned about the cultural history and significance of an honored tradition. We even had the opportunity to witness the poetic art in action!
Without a doubt, one of the highlights of Seville was getting to test out our own dance moves in a Flamenco dance class! Needless to say, stepping out of comfort zones and tons of laughter ensued. We could agree that among the bunch, Jack and Leo prided themselves in reaching perfection in their self promoted routine.  Vanessa didn't skip a beat either, as the 3 of them did a performance of the entire routine for us all to enjoy! Fun for all!!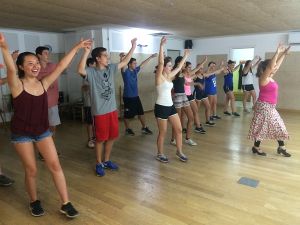 Now hopping over to the city of Valencia, we enjoyed many outdoor activities including a perfect beach day with warm water and a trip to the Bioparc Zoo. Opened in 2008, the animal habitat and reproduced ecosystem allows visitors into the animals habitat without the use of traditional railings and cages, but alternatively uses rivers ponds streams and rocks to separate visitors from the animals. The trip members enjoyed this up close and personal visit with many rare species.
Next, and final stop… Barcelona!
Until next time….
The Westcoast Blogger
Do you want to be part of an adventure? Get ready for 18 days or 28 days in our Spain and Portugal tours for high school students and create unforgettable memories.