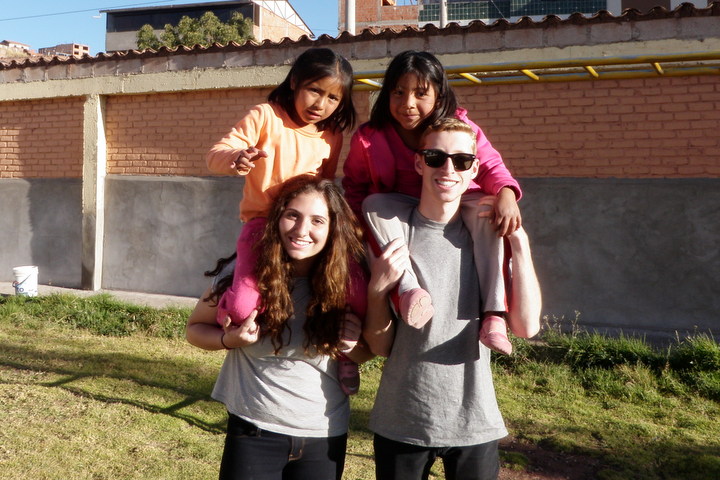 ¡HOLA from Peru!
Cusco has been 3 full days of heartwarming service and exciting exploration! Saturday morning began with a hearty breakfast before heading to the all-girls orphanage to begin our service project. The girls were super excited to welcome us! For the first three hours in the morning we turned what looked like a weed-ridden yard into a properly tilled and useable garden space. One of the project leaders, Julio, made special mention of David S and his unbelievable dedication to the work! After breaking for lunch, we returned in the afternoon for playtime with the girls. Spencer entertained everybody with his kind-hearted and fun ideas to engage the kids in play. It's safe to say that no trip member had to be told to go to bed after such a busy day.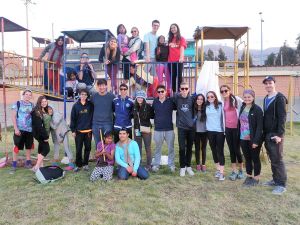 The following day we arrived at the orphanage for 9am to begin similar work on a different garden space, as well as plant beautiful flowers and a fuschia tree. Emily L was a champion in her own league, constantly on the move to make this garden as "muy lindo" as possible! Following lunch we returned for playtime once again. Emily A commanded a huge hand game (down by the bay) where everyone sat in a circle. The day ended with a stupendous buffet dinner where everyone was filled to the brim with outstanding Peruvian food alongside a live show!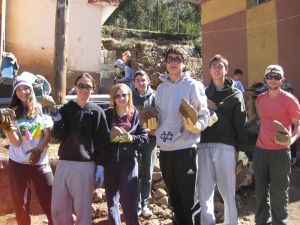 This morning, we were met by our guide who brought us on a beautiful and educational tour of Cusco which is a UNESCO world heritage site. Some of the locations we saw were the Koricancha temple, the massive Cusco Cathedral, and Plaza de Armesto. Afterwards, we were brought to the beautiful Inca site of Sacsayhuaman located on the outskirts of the city of Cusco. Everyone got to slide down these sedimented rocks which was a good time all around! In the afternoon, we headed back to the orphanage for one final time for a fiesta and our final goodbye.
Our lovely Cusco days have come to a close, but our next stop is the beautiful Puno!
The Westcoast Blogger
Are you interested? Check out our 28-day trip for community service in Peru and get involved by its history, culture and people.