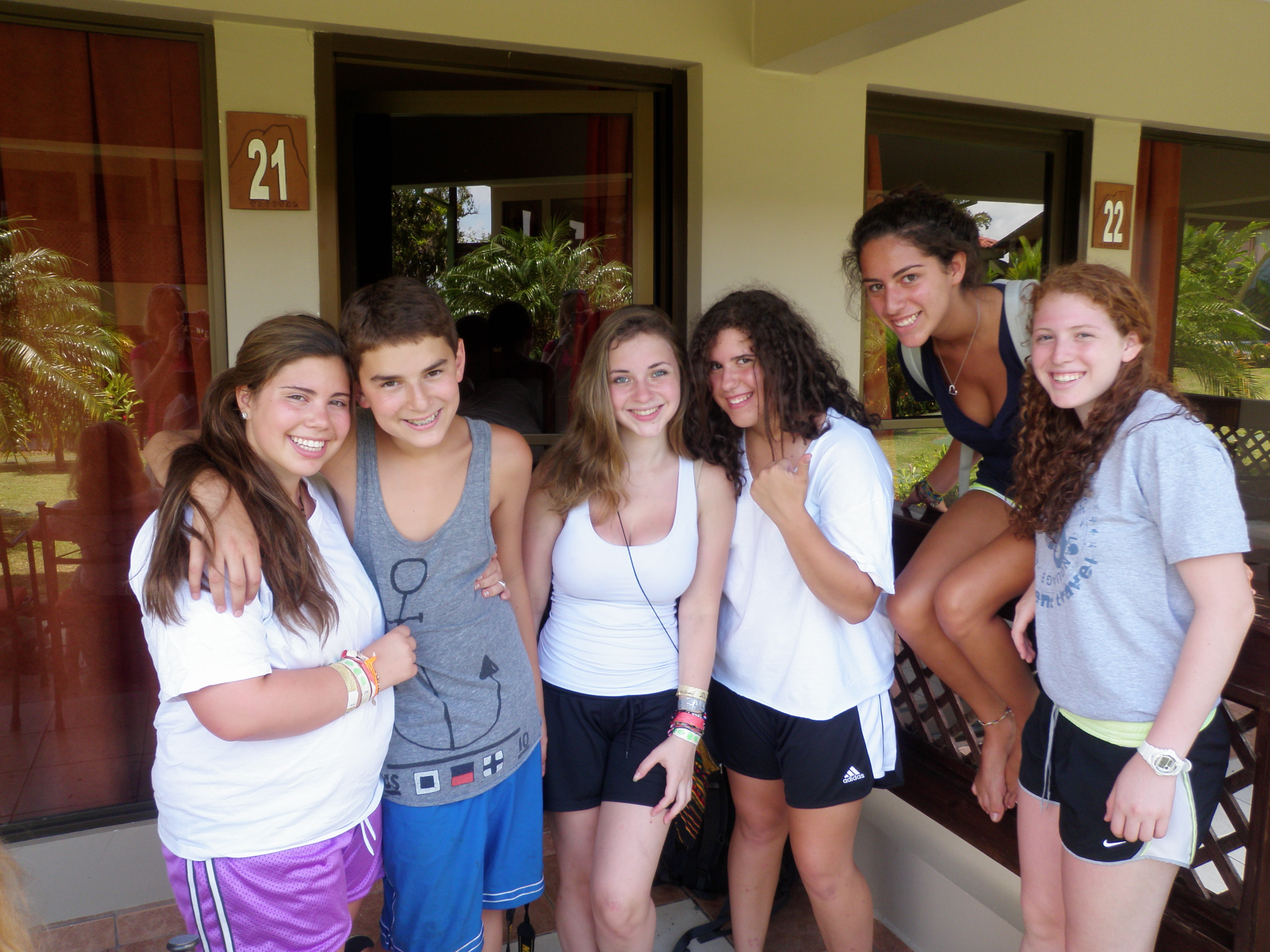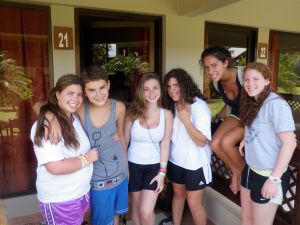 Time has flown by and everyone is starting to realize that very shortly they will have to hug all of their new friend's goodbye. There is no doubt that the entire group will stay in touch long after the summer is over.  When you spend 21 days with the same people you really get to know them all quite well and can appreciate how each person is unique. We have such amazing young adults on our trip; each one with such distinct qualities, all contributing in their own way to the dynamic of our group.
Our last community service project was very different from any other project we have supported thus far. La Carpio is an impoverished community in the Central Valley, where we had the opportunity to spend time with some local women and children. For two days, we spent time together at a really nice public park in San Jose. The park has a big soccer field, two big swimming pools, one for the kids and one for the adults, a playground and covered picnic areas. Thanks to the donations we brought, we had lots of camp supplies like coloring books, markers, bubbles, a beach ball, stickers and balloons for all the kids to play with.
Soccer is a sport that is dominated by men in Costa Rica. This community is trying to empower women to break out of their traditional social norms by having them play on a soccer team and meet other women who are in similar situations as they are.  While half of our kids were entertaining the children, the other half were playing soccer with the mothers' soccer team. They were so thankful that they had this day to spend with us away from their community. Everyone was very friendly and the children were adorable.
Madison, Julia, Alex, Jess, Danielle and Isabella had really great maternal instincts and were fantastic with the little babies. Eric, Stephanie, Braden, Matt L., and Richard played tirelessly with young kids. TJ, Jake, Noah, Brandon and Luke really helped the women improve their soccer skills. Ben and Maya colored with a group of kids for the afternoon. These kids just could not get enough of our teens. Everyone did a great job today!
Tomorrow is another big adventure day as we will be repelling down a waterfall. It should be a great way to end our trip. Tomorrow night we will have our closing ceremonies. It's been a great 21 days and we can't believe our time has almost come to an end.
I'm sure you are all looking forward to your teenagers coming home. Thanks for sharing your wonderful children with us. We have had a great time getting to know them!
Sincerely,
The Costa Rica Community Service team
The Westcoast Blogger