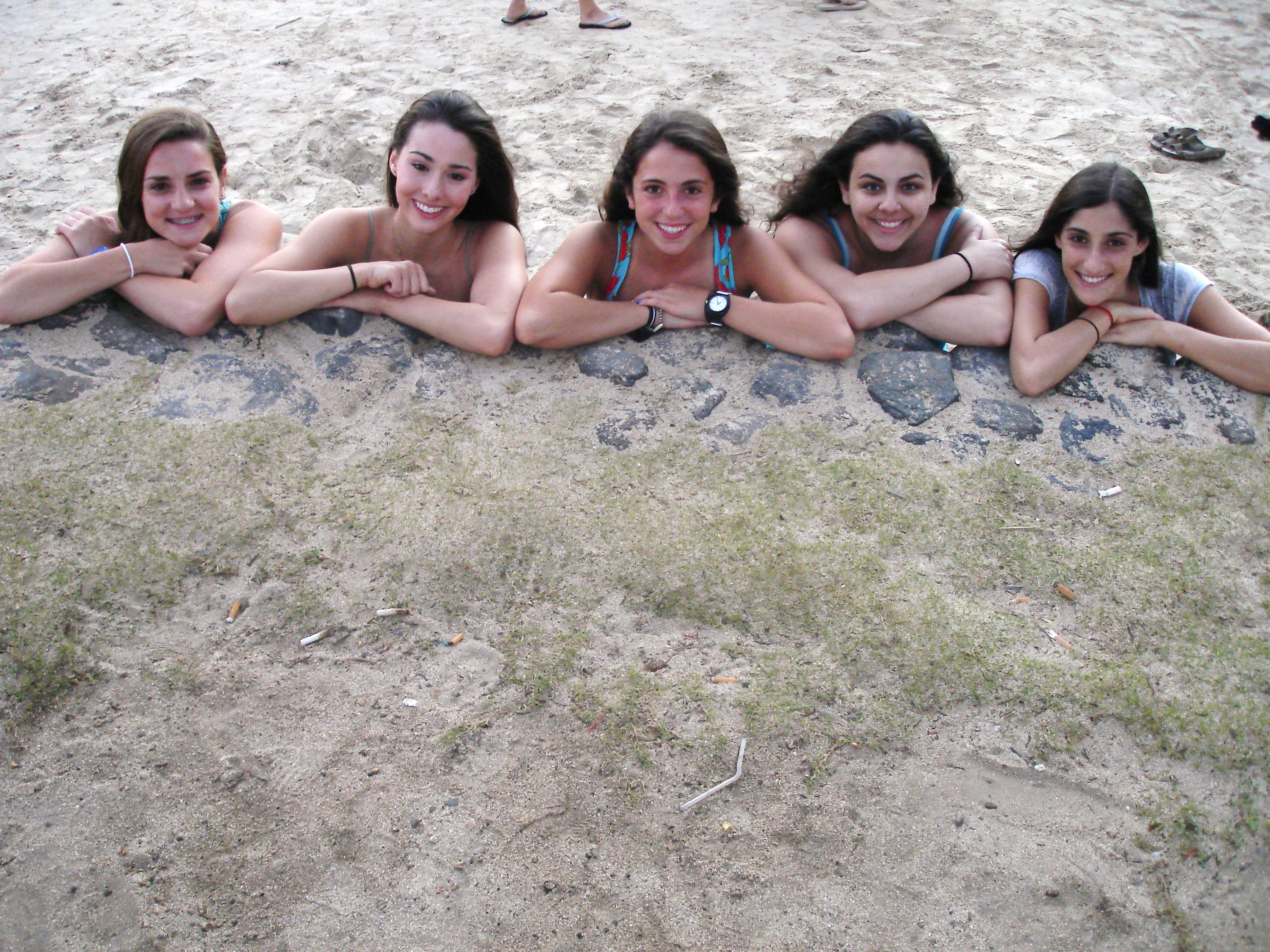 Time sure seems to fly when you're having fun, and our crew is having a blast! Although we ice skated the night away this past week (and Madi, in particular, spent the whole night on the ice), we have not skated through our amazing days and nights. Here on our trip we like to take our time and go with the flow. That's the only way to live in Hawaii. The other necessity while living the good life is to go surfing. And we absolutely made sure to make that happen.
Our group headed to the east shore of Oahu with our surf instructors Edison, Bruno, and Calvin to catch some waves and some beautiful sun rays. While our first group went out to shore, Joelle and Gail, Stef, Morgan C., and Julia, stayed back to enjoy the beach and hang out in the great waves we would soon be surfing. The group 1 surfers did an amazing job on the boards. Cami was the first person to catch a wave and rode in beautifully while Stef snapped a shot from the shoreline. Morgan L. was getting up with ease, and Lee gave it her all! Alex, Seth and Dustin were naturals.
Once the second crew of surfers hit the water, it was a time full of laughter and surprises. Joelle and Stef were the first to spot the sea turtle that swam beside them as they surfed and Julia was wishing in that moment that she had her disposable underwater camera with her! Gail got up every time she set up for a wave and Morgan C. cracked up our instructors with her great sense of humor.
After laughs and waves we prepped and prepared to head back to service at Habitat for Humanity. Our time there was extremely fulfilling. We had the pleasure of meeting one of the families that we were building the home for: Levi, his wife T.J., and their children. They told us about the struggles of being a native in a commercialized Honolulu, and why this home is everything to them – not to mention – Levi was the coolest, strongest guy we've yet to encounter on the island. He could literally put someone on his shoulders with one hand! Cameron and Dustin both really bonded with Levi and told us that he was one of their best memories from service yet! Lee on the other hand got the chance to bond with one of the older family members named Flo as they worked on piecing together grids of steel rods with wire that would stabilize the foundation of the homes we were building. The end of Habitat left our shoes dusty, our arms a little more buff, and our hearts full of joy and love for those we've helped.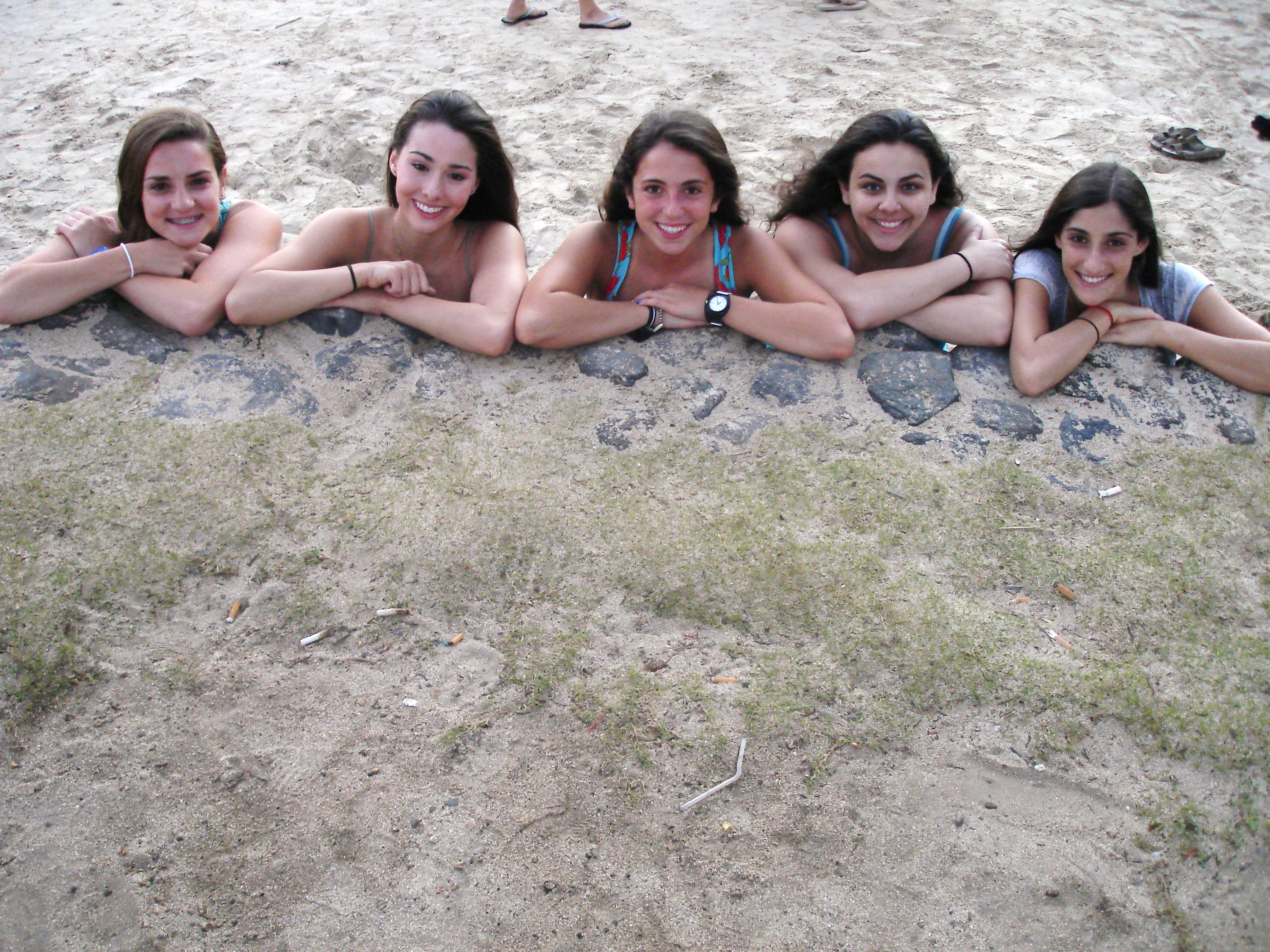 As our time in Honolulu quickly comes to an end we want to share some final famous moments like Alex's excitement when she got her usual pizza with cheese and olives just like she gets at her local restaurant where they know her by name; Deal or No Deal at Dave and Busters where Seth hit the jackpot of 500 coupons; the local Hawaiian restaurant we ate at by request of Julia, Ono's Hawaiian Food (ono = delicious in native Hawaiian) where most of us tried some poi for the first time; and of course our outrageous night of karaoke where we heard songs like Bohemian Rhapsody by Queen, Ordinary people (go Seth!!!), Payphone, and the beautiful performance of Club Can't Even Handle Me done by Lee and Morgan L.
We can't replace the times we've had on the beaches of Wakiki, but we can surely try our best to top them as we transition as one big ohana to the beautiful island of Maui where we will snorkel, surf, zip-line, and of course, SERVE. It can only get better from here!
The Westcoast Blogger