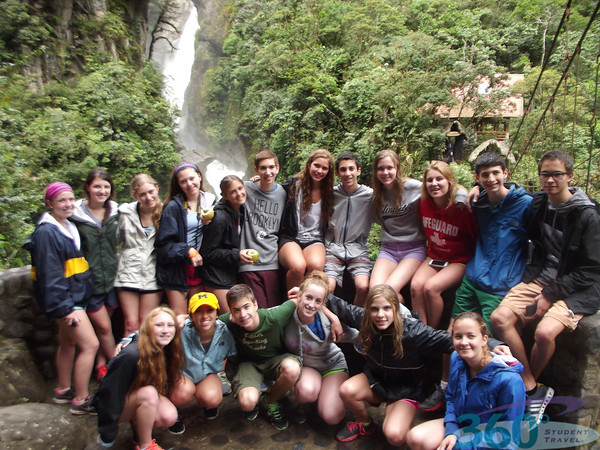 Hola Family and Friends!
We have arrived back in Quito for a short visit before we head to the Galapagos Islands (we are very excited!)
We spent three fun filled and adventured packed days in Banos. Our first afternoon was spent basking in the sun by the pool. Later that night, Jordan, Daria, Macy, Matt B., Sam, Nick, Nathan, and Sammi all broke it down on the dance floor. Soon after everyone joined in to show off their dance moves!
After a jammin' good night, we took a ride on the wild side by whitewater rafting. Lucy, Greg, Olivia, Maria, and Matt K., were fearless paddling through the waves and leading their rafts down the river. We splashed, counted strokes, and laughed as each team reached the final destination. Later that night, we were able to walk to a look out to see a volcano nearby. Even at night Ecuador has a way of taking our breath away!
During our last day in Banos we went on a tour to see one of the most popular waterfalls in Ecuador. We hiked to an overlook where we got up close to the waterfall! We were able to snap some beautiful pictures in between the droplets. Later, we relaxed at local hot springs that loosened up our muscles and rejuvenated us for our next adventure. We capped off our stay with a karaoke night, where Eva, Grace, Allie, and Lily shined like stars as they sang the night away.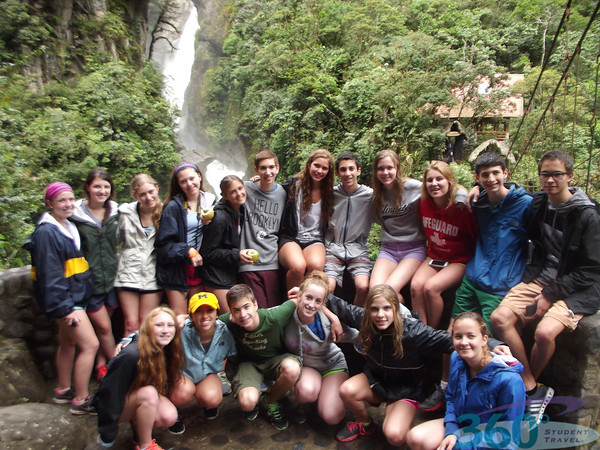 Although our stay in Banos went by fast, it just means we were having the time of our lives! Time to head to the Galapagos Islands for more adventures!
Until next time!
The Westcoast Blogger