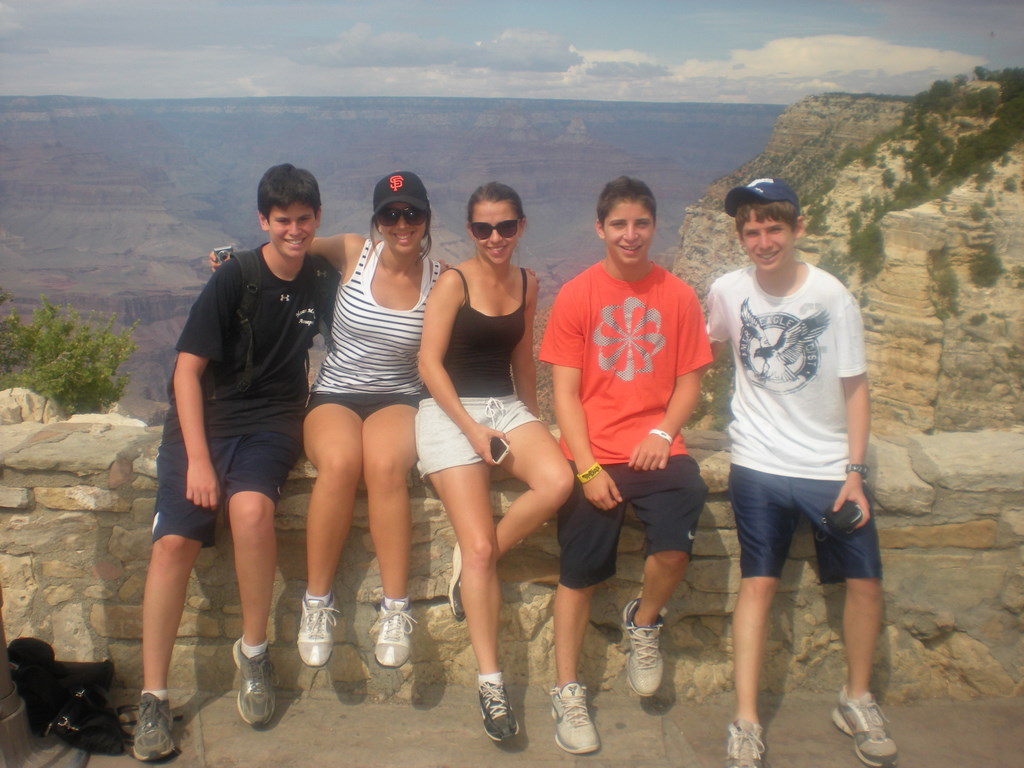 Here we are in Scottsdale Arizona at the beautiful Marriott Scottsdale McDowell Mountains Resort!
The time has finally come where it's the last night of the trip. We all said on the first day that it would go by really quickly, and boy we were right! As the popular phrase goes, "time flies when you're having fun". The first day in Arizona we went on a Pink Jeep Tour in Sedona where we were surrounded by beautiful colorful mountains and red rocks. The group consisting of Kevin, Ben S., Jake B., Harrison and Kenny actually spotted a diamondback rattlesnake from their jeep. Subsequent to the tour, we split up and all had the option to eat lunch at different places. Josh K., Ryan W., and Adam discovered the best Mexican food on the Sedona strip called Oaxaca. The male staff immediately went to eat there upon hearing their rave reviews, and in the end they shared the same sentiment. Josh G., Sam K., Phillip, and Jake S. exhibited their courage by trying the restaurants spiciest sauce. They all handled it like champions.
At night we went to Dave & Busters for dinner and games. Josh S. won over two thousand tickets playing various games and was able to earn himself a USB stick and a deck of cards. Kendall and Reid played a game where you press down on a lever and try and land on the highest number to earn the most tickets, and they won the jackpot!!! Brooke won 1,000 tickets while Ryan K. won 2,000 tickets.
This morning Jason and Ben O. enjoyed bagels at the famous Einstein's Bagel joint and could not stop talking about how good their breakfast was. Today we went to the Cheesecake Factory for lunch, a restaurant renowned for their gigantic portions. We all enjoyed our massive meals and cheesecake for dessert and upon finishing were ready to head back to our hotel to spend the afternoon swimming and relaxing by the pool, or alternatively working out. Becca T., Becca D., Sydney O., Julie, Ryann, Haley, Jesse, Kendall, and Jenna all chose to take advantage of our hotel's gym. Zack started various games in the pool with one of the balls that was won at Dave & Busters. Josh G., Lee, Ethan, Jordan, Drew, Jon, Corey, and Cole also joined in on the pool games. Abby, Gabrielle, Jessica C., Sydney B., Julia, Amanda S., Nikki, Sam S., Grayson, Kaitlyn, and Evan soaked up the hot Arizona sun both in and by the pool and took advantage of the weather on our last day at this amazing hotel.
Tonight we have our banquet where we will dance the night away before heading to the airport in the morning. It will be a sad time when we all have to split apart and go our separate ways; however, we all share memories that will last forever. It's been an awesome summer, one that we will also remember forever!
Sincerely,
The Californian Extravaganza Staff
The Westcoast Blogger