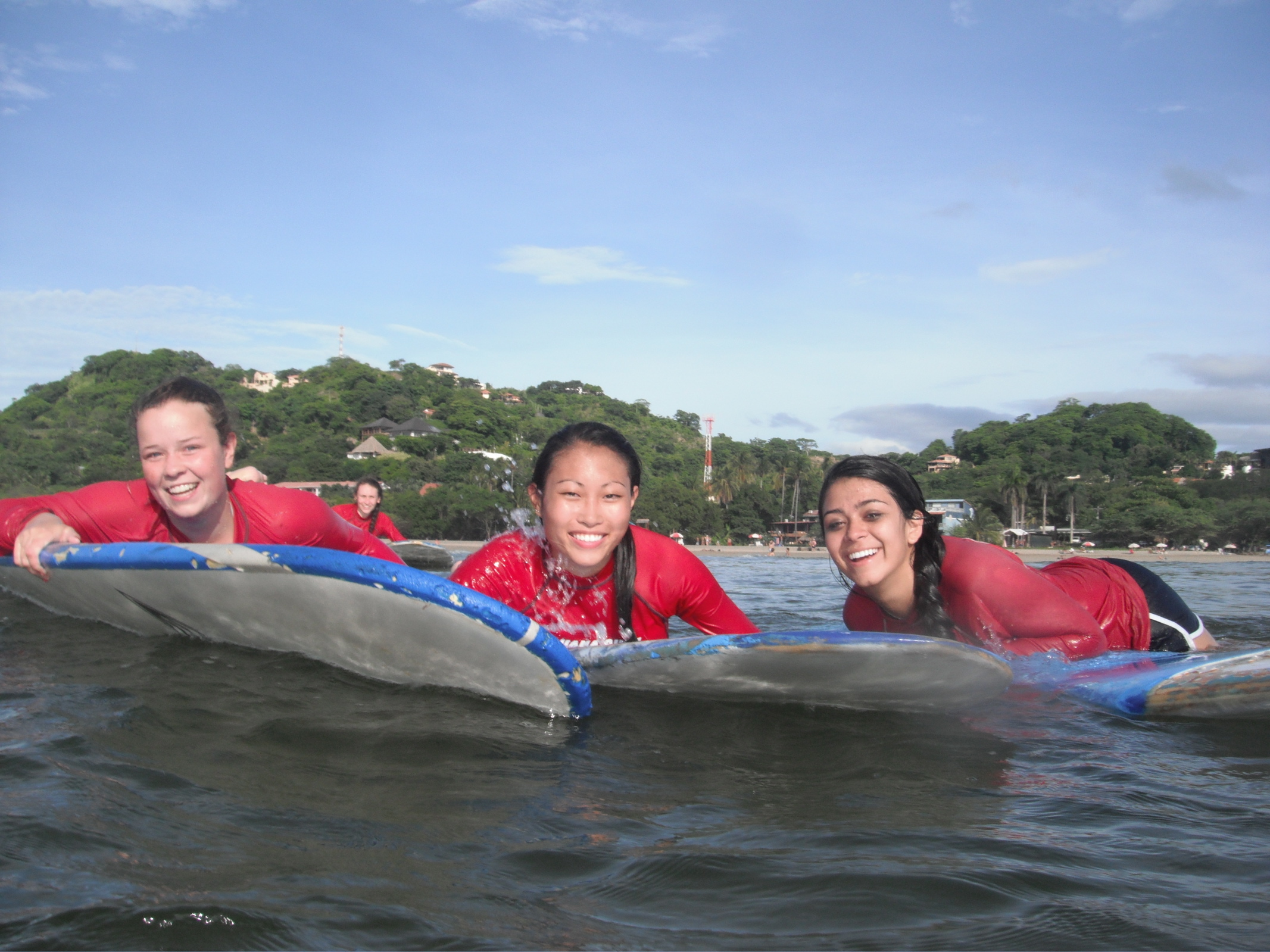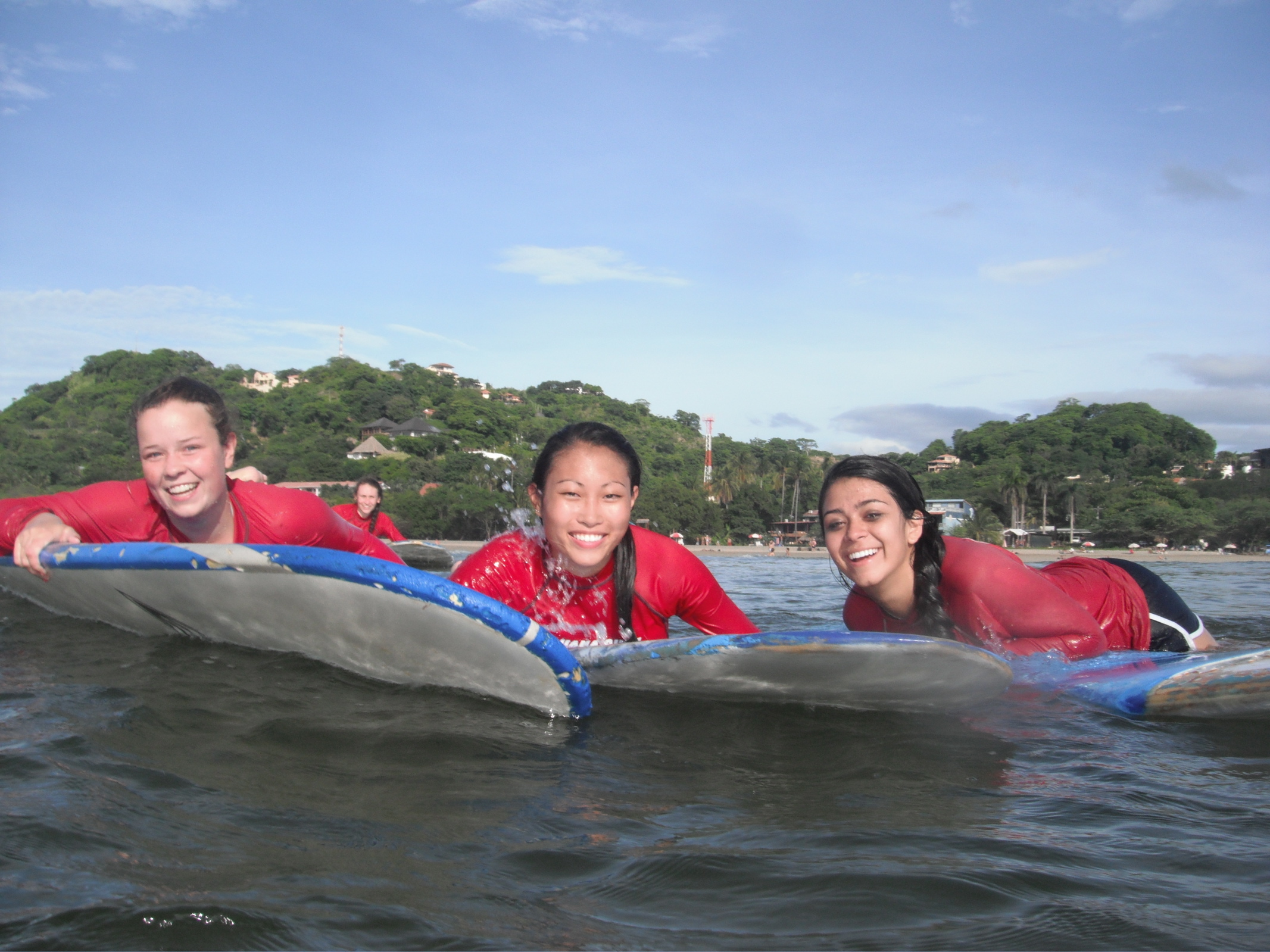 Hola family!
Hope your summers are going well. It's hard to believe that we're almost at the end of our trip. We have already done so much, but it's gone by so fast!
We had an amazing night of Karaoke where Ben and Jimmy rapped to 'Lose Yourself,' while the girls sang Taylor Swift, 'Sweet Home Alabama,' and many other songs.  That being said, it was Avery's rendition of 'I Dreamed a Dream' that blew everyone away!
The following morning we worked on our third and final project for the Costa Rican Humanitarian Foundation (CRHF). We helped build an extension of a school in a neighborhood where education is essential. Through our work with Gail and the CRHF, we learned that education is probably the most important factor  in ensuring that kids from developing neighbourhoods have safe and successful futures. Hilary worked on refurbishing building materials; Darci, Margot and others helped clean up the entire area; and Jade, Sharon, Lily, Kelsey and the rest helped level the ground and make cement for the new classroom. The work was hard, but fulfilling. Right when we were leaving, Cherry, the daughter of the school's maintenance (who had volunteered to help us with the build all day) presented Shannon and Caroline with drawings to show her gratitude. Later that night, we celebrated all the amazing work we had done by going mini-golfing!
Yesterday morning, we left San Jose and made our way to Tamarindo. After enjoying lunch by the beach, we spent our afternoon surfing. Callan was a complete natural, riding a wave all the way to the beach on her first try! It was truly an unbelievable afternoon on the water, a testament to Costa Rica's motto of 'Pura Vida!'
This morning, we completed our final community service project near Flamingo Beach. As part of a deal between Flamingo and the Costa Rican government, medical services are provided to the community so long as residents ensure the building is well maintained. We helped out by refurbishing benches and providing a fresh coat of paint all over the clinic. Finally, we went to Playa Concha, a hidden beach-paradise where we spent practically the whole afternoon in the water, enjoying the beautiful scenery.
Tonight, we are off to the discoteca to dance the night away and celebrate Callan's 16th birthday!
Wishing you all the best!
The Costa Rica Community Service team, Jen and Mike
The Westcoast Blogger